Meryl Streep took a break from rocking out in her new movie "Ricki And The Flash" to rock something a bit more sartorial.
The always elegant star appeared on "The Tonight Show with Jimmy Fallon" on Monday night to promote the film, wearing a sleek black jumpsuit from Balmain's pre-fall 2015 collection with -- wait for it -- sheer cut-outs.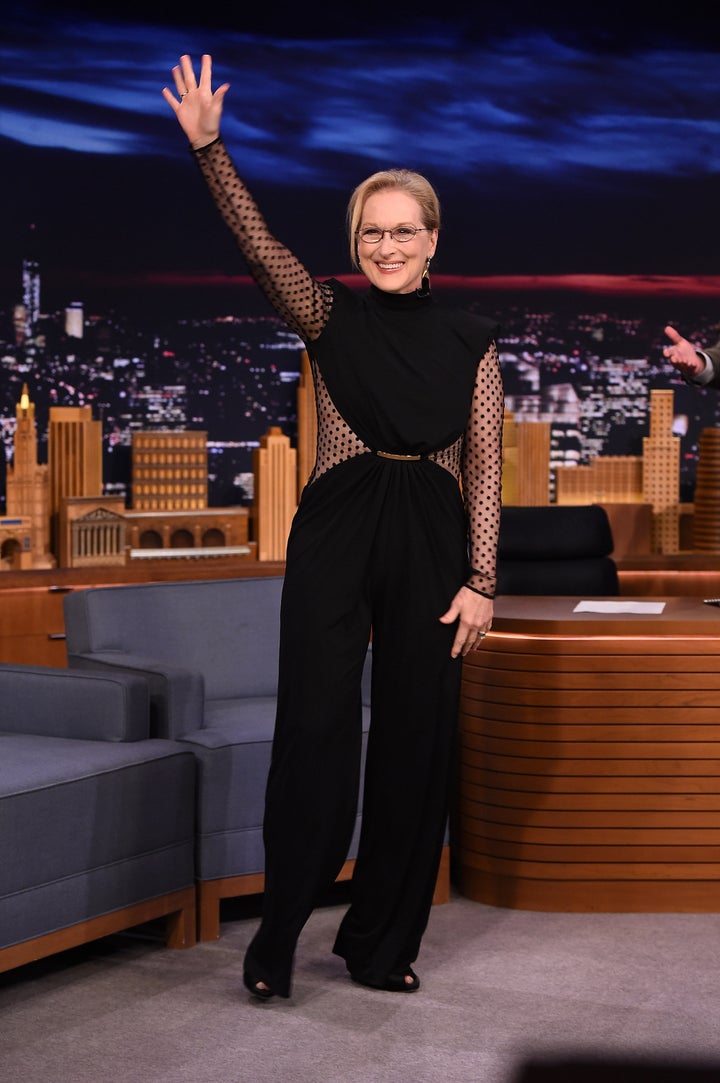 Streep has certainly made some chic outfit choices in the past (ahem, Oscars blazer), but this outfit is a far cry from her typically conservative look. Of course, as with most things in her life, she pulls it off flawlessly. (It's entirely possible that there are nude-colored panels lining the jumpsuit, for modesty's sake.)
If this is the beginning of a new phase in Meryl Streep's style evolution, we say bring it on.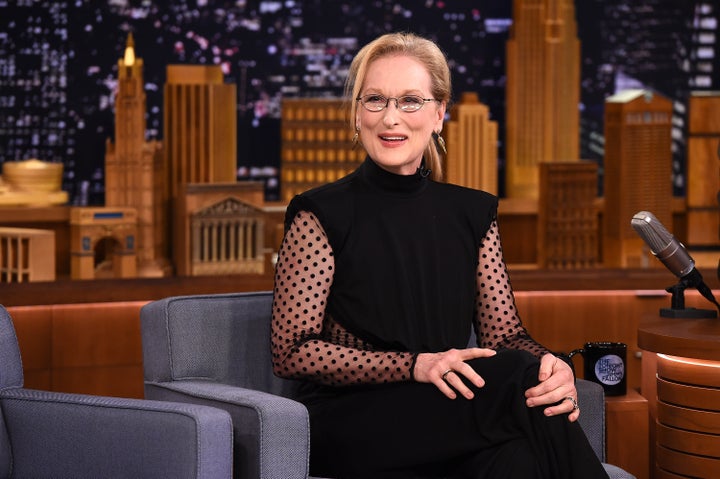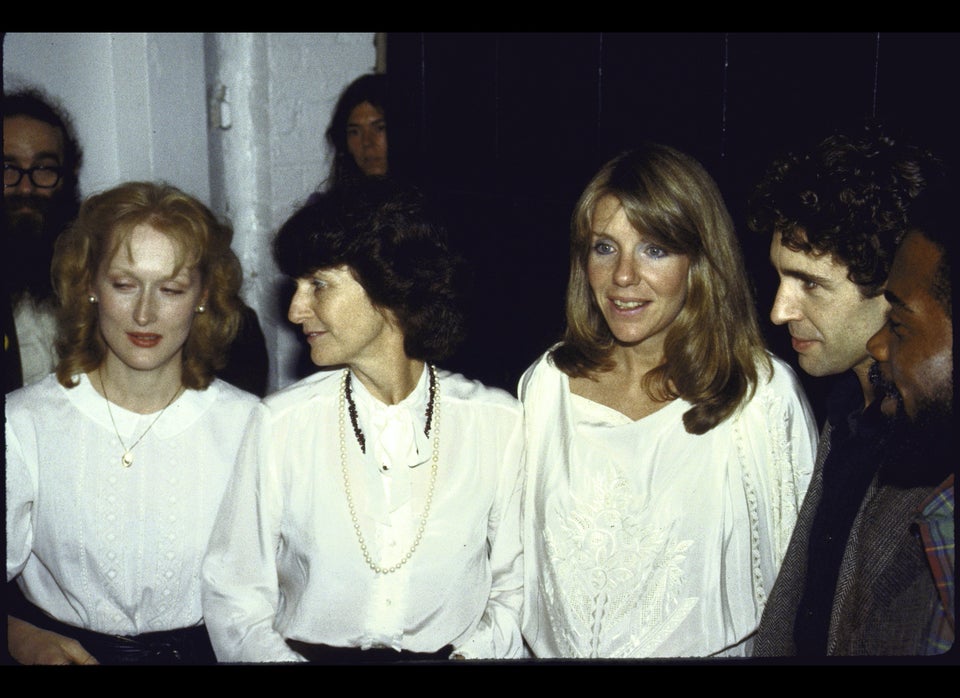 Meryl Streep's Style Evolution