Once upon a time, world travelers pushed thumbtacks into maps to mark and track their adventures.
That practice is still a good one, but now those zig-zaggy adventures can recreated as beautiful, customized jewelry thanks to a company called Meshu. Meshu products are the perfect gift for a traveler. If that traveler is you... treat yourself!
Meshu lets you map your travels using their website tool "Facet". Once you input all your previous (or most favorite) destinations, the tool creates a map that can be turned into necklaces, earrings, bracelets or rings made from a variety of materials.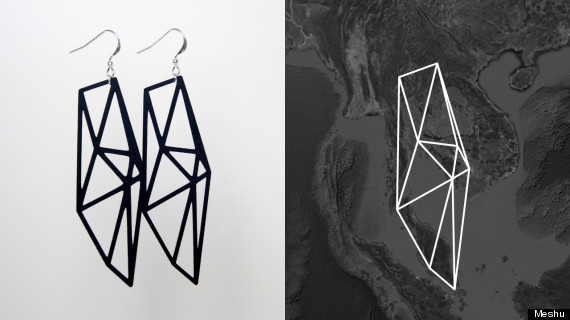 The end result is an abstract, geometric design that is a subtle representation of the path you've taken around the world. The image above depicts the linear route map and shows how it matches up with a traditional map.
We tried the web tool for ourself: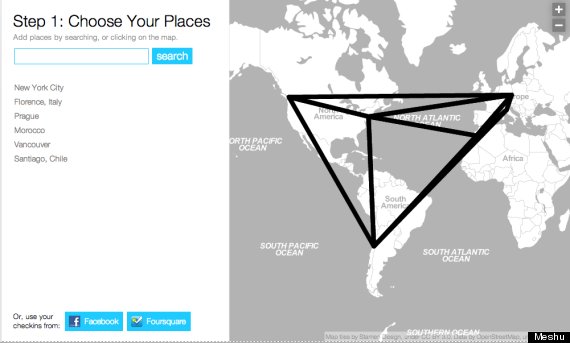 As you can see, it's as easy as inputting cities or countries and your route appears. Once your map is completed, scroll down and choose which style and material you like best. Each Meshu creation comes with it's own map postcard.
The possibilities are truly endless. You can let your travels dangle: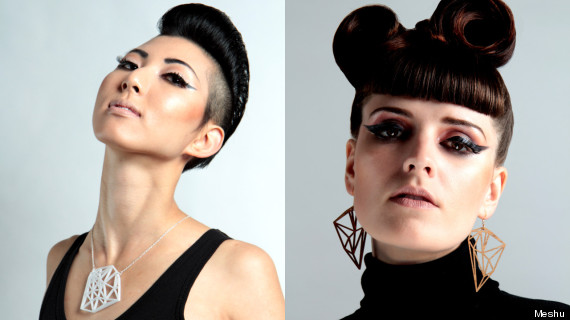 Or wear them on your sleeves (cufflinks for the win!):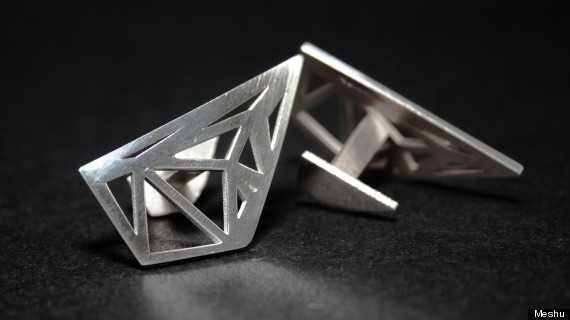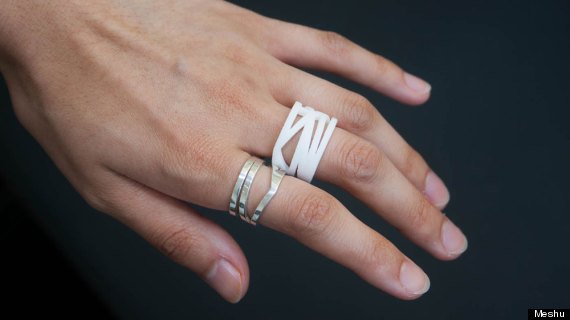 One thing's for sure, these make for awesome conversation pieces. Someone is bound to ask you about the jewelry, and you'll just have to launch into world travel stories. Meshu will help your travel memories live on.
Check out Meshu's blog for more photos and information!