The Gowanus Canal is a Brooklyn waterway that, during the Industrial Revolution in the mid-19th century and beyond, served as a receptacle of waste for the various companies that fueled the way.
Specifically, the canal served as a dumping ground for coal tar, a thick, black liquid containing benzene, naphthalene, phenols, aniline and a bunch of other hazardous chemical compounds. After it was no longer needed, the canal was left to fester, and the tar substance seeped underground, floated to the surface, and interspersed itself throughout the fetid body of water, yielding a virulent stench and strangely stunning visuals.
When photographer Steven Hirsch, a Brooklyn native, saw the channel for the first time in 2010, he was enthralled. During his initial visit, an eruption of oil started bubbling and erupting on the water's surface with a bizarre cocktail of centuries-old pollutants. Hirsch pulled out his camera and braved the nauseating smell to capture the strange visual effect, like a metallic Impressionist artwork.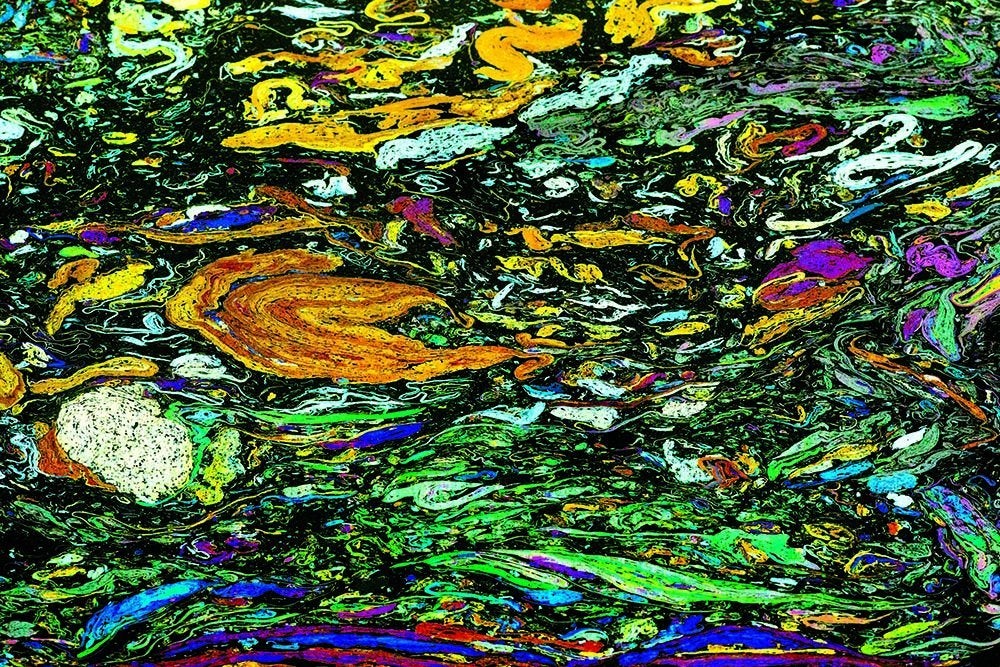 "It became a giant painting and I'd study it and pick out pieces, segments to photograph," Hirsch explained to The Wall Street Journal. "It was mesmerizing -- and when the tide would start to come in and the water would move -- it would create a kaleidoscope, an explosion of colors, shapes and designs. Its intensity is mind-boggling, and I tried to capture that in the images I made."
Hirsch returned to the Superfund site again and again, capturing various permutations and combinations of oil, water, junk and tar in harmony. He compiled the images into a photography book titled Gowanus Waters.
The images are at once haunting and oddly hypnotic, illuminating the disastrous results of unchecked contamination left out to rot, and the strange visual complexity that arises from such hazardous destruction. In the images, emerald green, metallic gold and electric aquamarine dance in abstract patterns that seem brewed from the imagination. It's hard to believe these organic-looking shapes are the result of human waste and carelessness.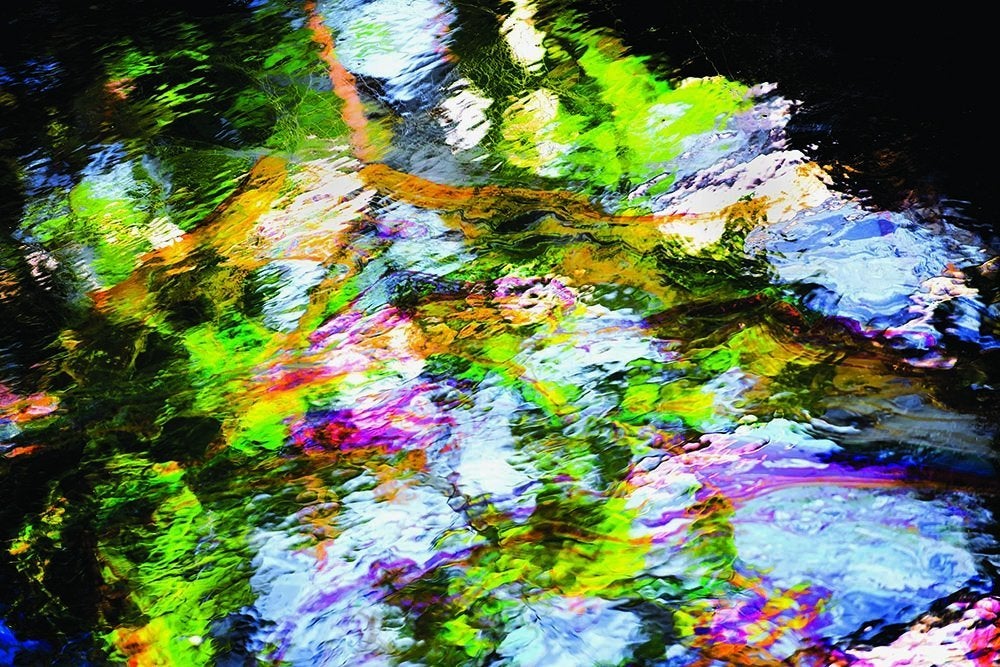 The photos were recently at the center of a conflict between the publisher of Gowanus Waters, powerHouse Books, and The New York Daily News.
The Daily News removed a multimedia piece on Hirsch's work from their website after learning he was also a photographer for The New York Post, and thus, as The Daily News claimed, in competition with their employees. A nasty email exchange ensued between CEO of powerHouse Books Daniel Power, Daily News DP Kevin Macdonald and Editor-in-Chief Jim Rich, which powerHouse Books then distributed to the press to publicize The Daily News' allegedly "unethical" and "spineless" behavior.
As of now, powerHouse Books is demanding an apology from The Daily News. But, yeah, we'd rather just look at the images.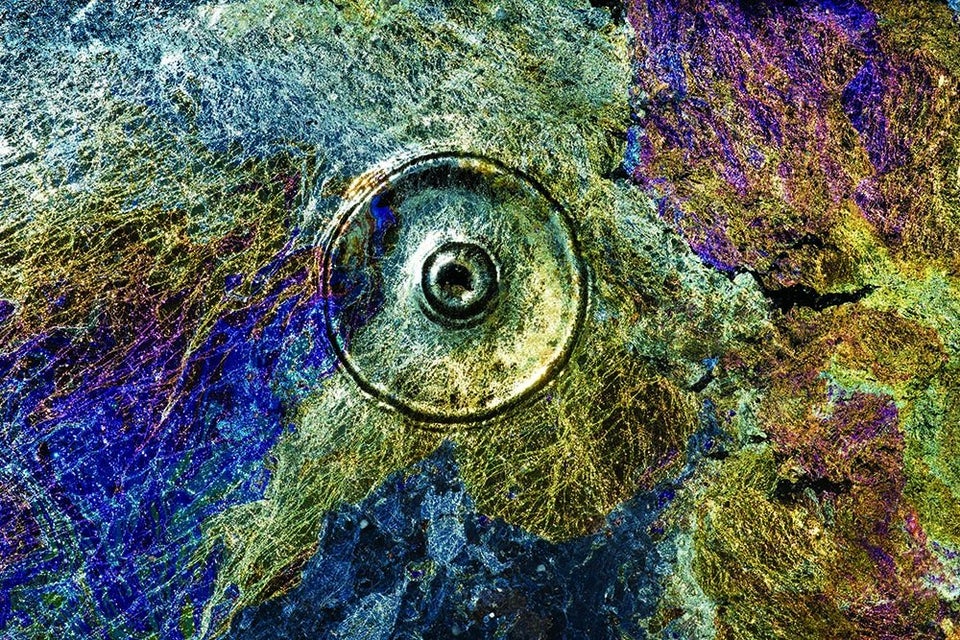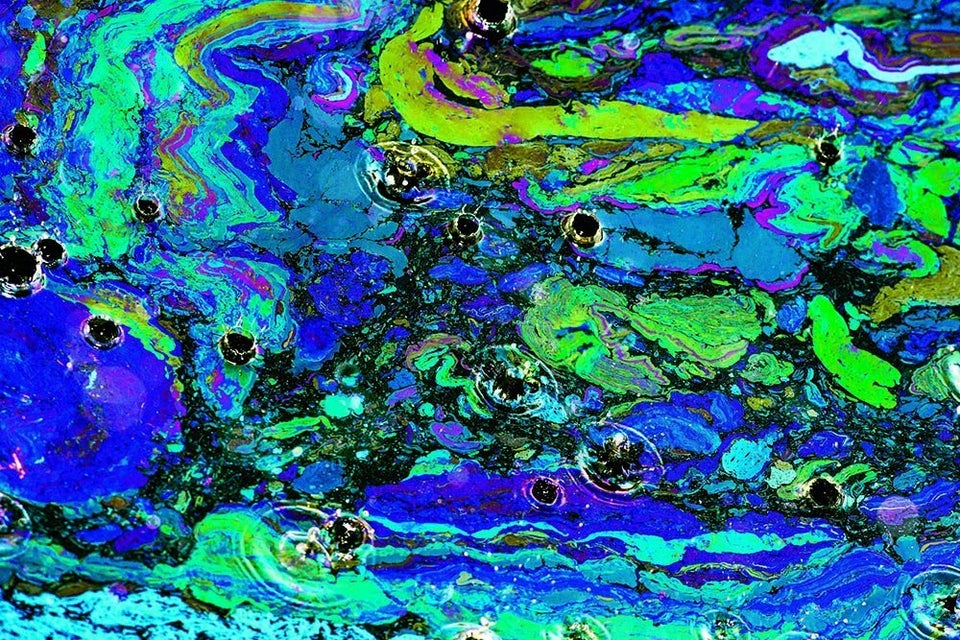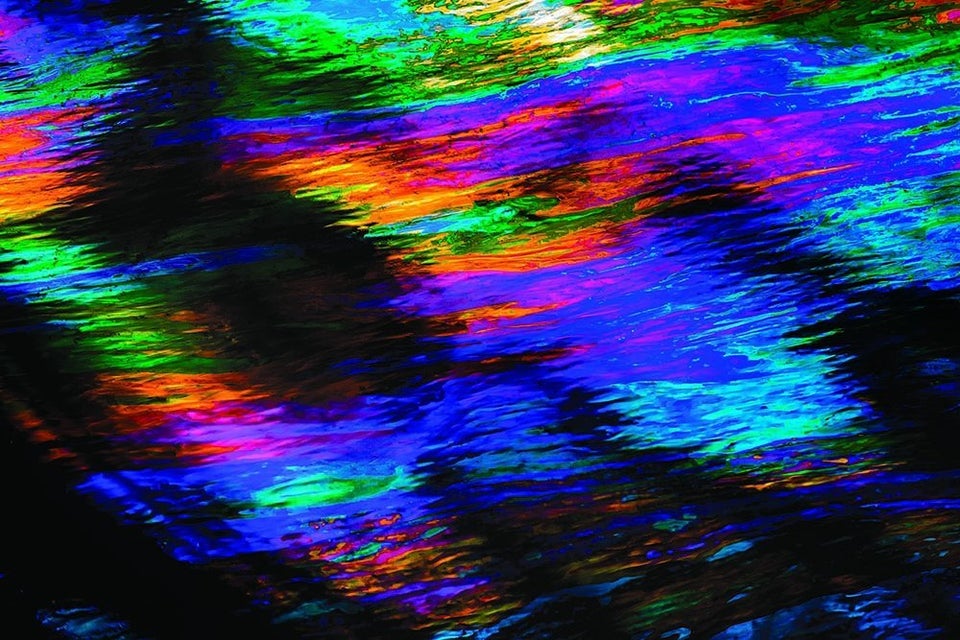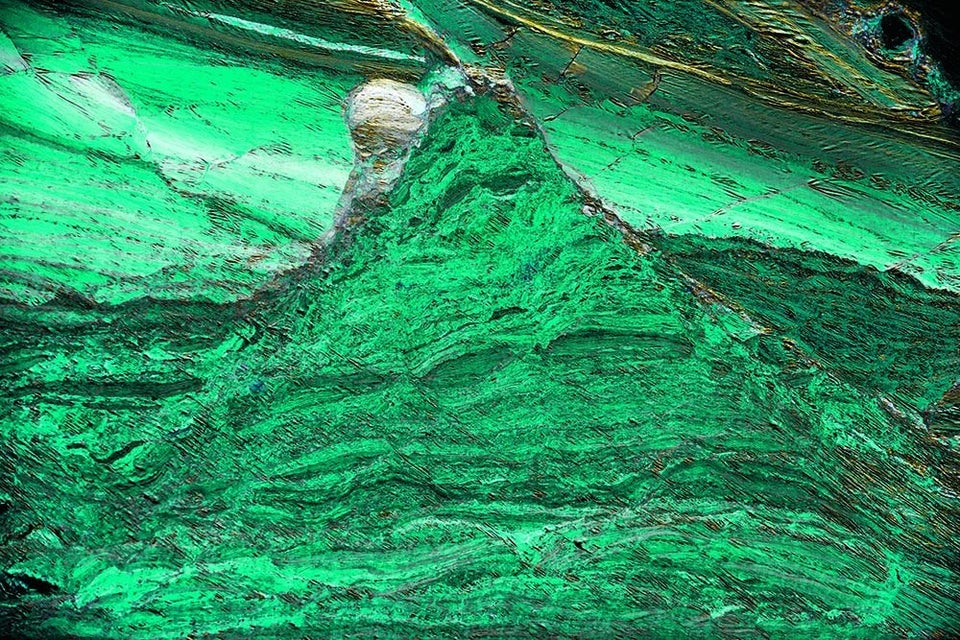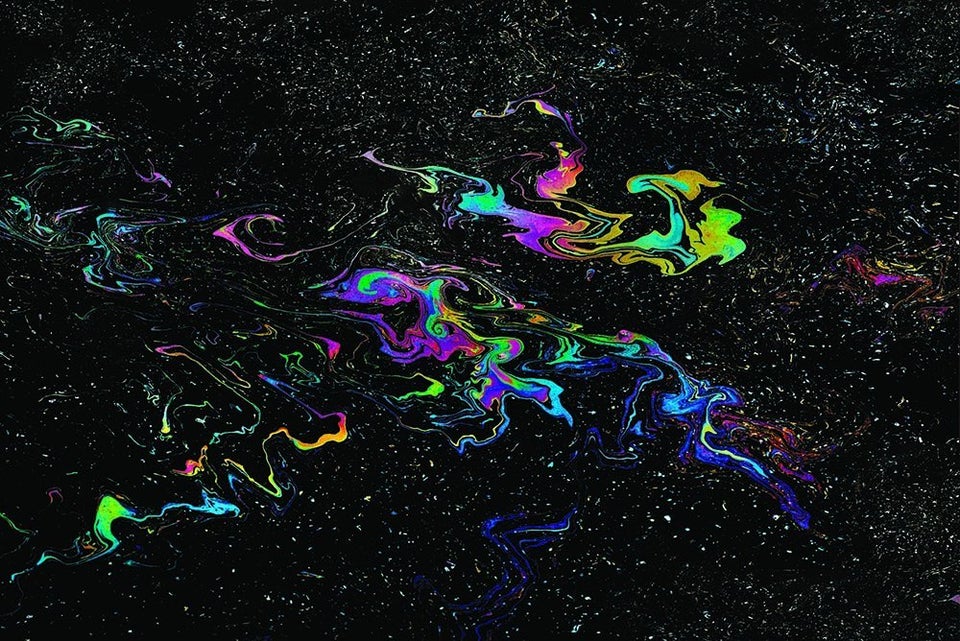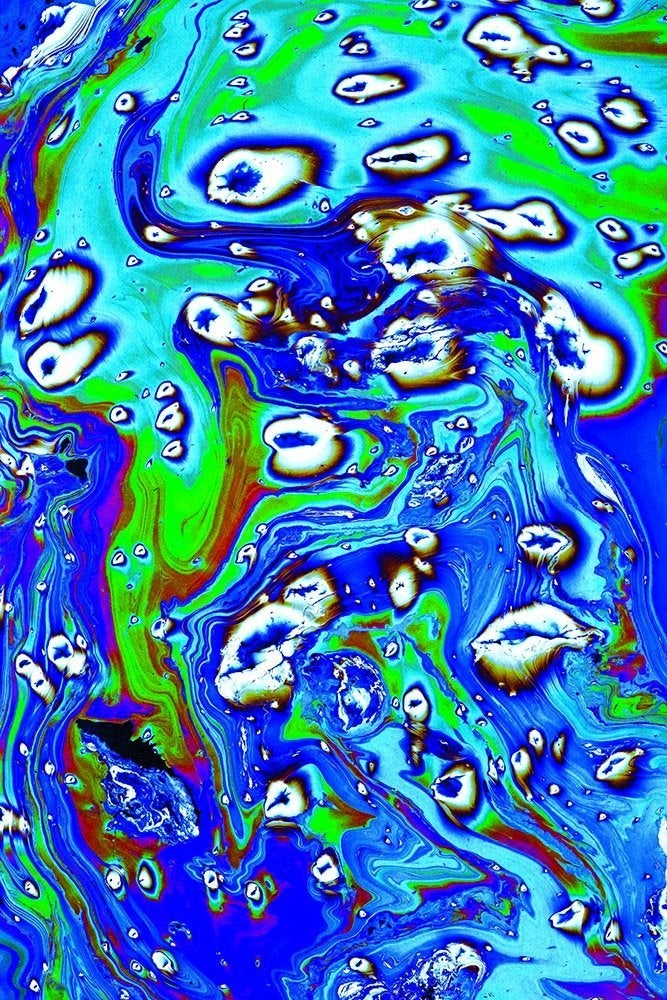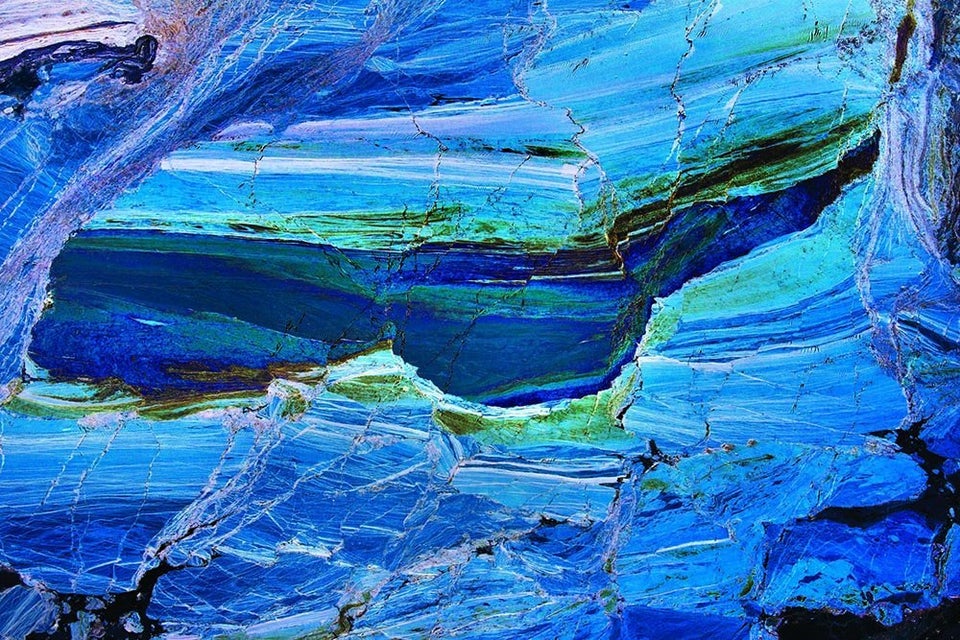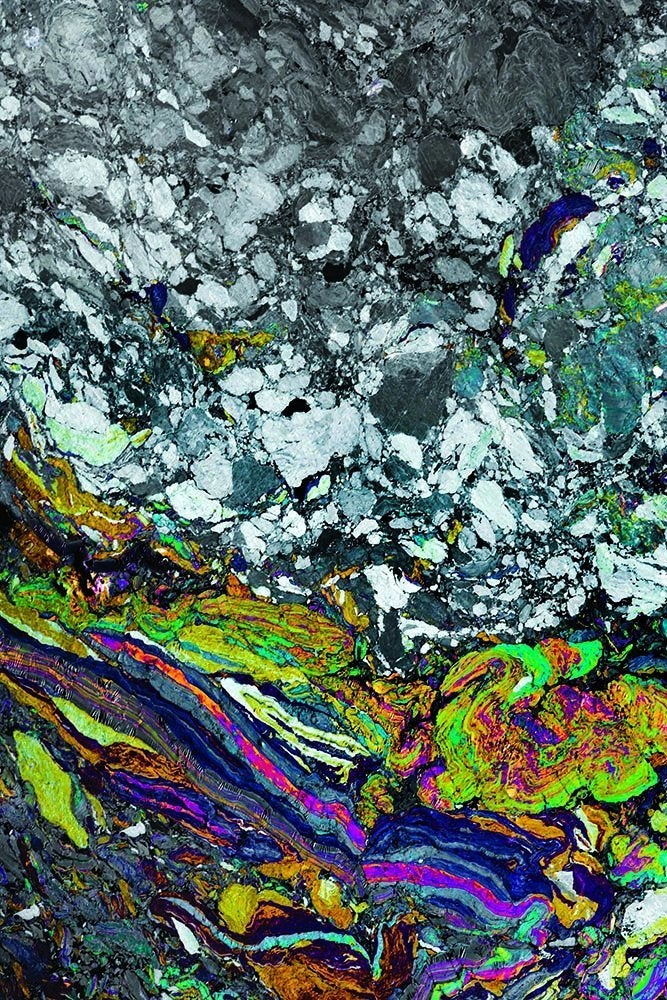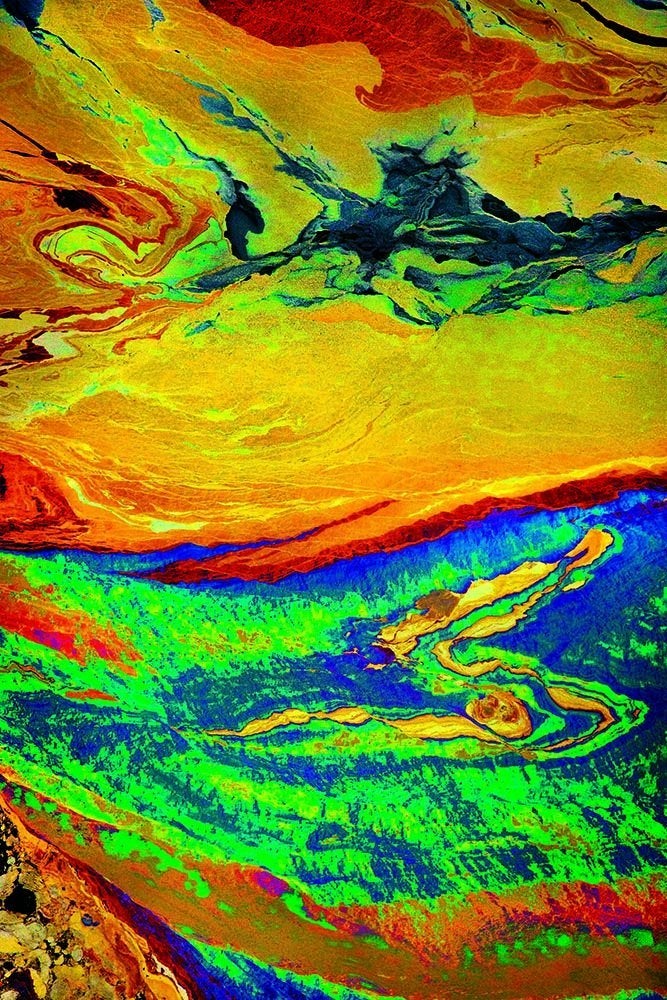 Support HuffPost
The Stakes Have Never Been Higher
Related
Before You Go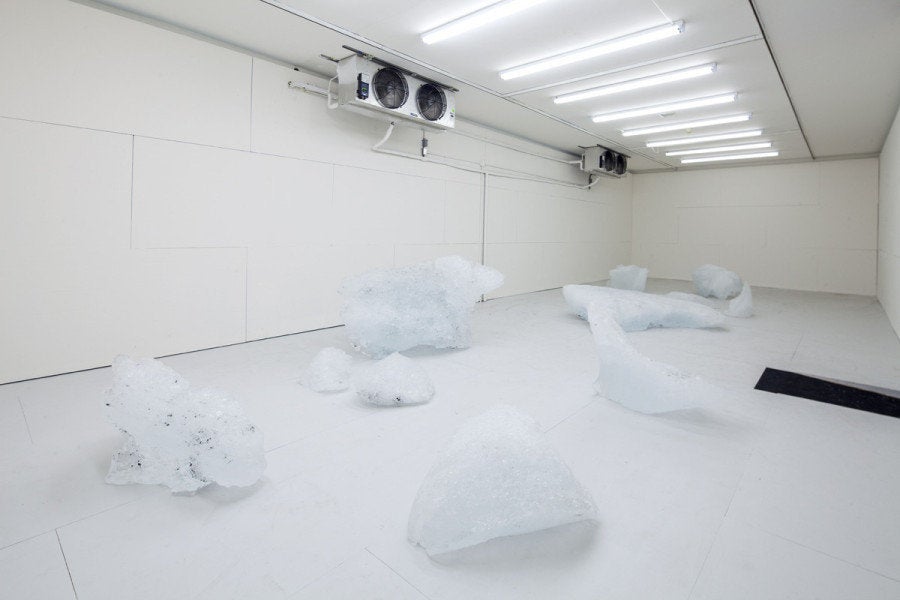 Green Artists Making Climate Change A Priority
Popular in the Community