A local diver's discovery of a nearly 100-year-old message in a bottle has caused a stir in Michigan, where historians have been working to solve the mystery of its authors.
"It was a little bit under the silt, and whenever you see a little, tiny piece of glass ... you kind of fan away at it to see if it's intact," Leander told local Fox affiliate WJBK. "I happened to see a piece of paper in there, and I could actually read the writing under water."
Leander pocketed the bottle and read the message on dry land.
"Having a good time at Tashmoo," the note, dated June 20, 1915, stated. (Tashmoo was a popular local amusement park that closed in 1951.) It was signed by Selina Pramstaller and Tillie Esper, young women living in Detroit at the time.
For months, the message sat in Leander's home until Bernard Licata, president of the Harsens Island St. Clair Flats Historical Society, asked if he could examine it.
"What's cool about this, it's a document that's been preserved, sent nearly 100 years ago and never got delivered," Licata told the Detroit Free Press.
Eric Schiebold read about the discovery of the bottle in the Free Press and was surprised to learn that one of the authors of the note -- Tillie Esper -- had the same name as his grandmother.
"That's my grandmother's name. It couldn't be her," Schiebold told ABCNews.com. "And then they have a biography, like a sidebar story, and I said, 'Oh my God. That's grandma.'"
Esper, who was about 22 at the time she tossed the bottle into the river, died in 1984.
"We are so excited," Schiebold's cousin Janet Baccanari told the outlet. "I feel like I just stepped back into this other era and I'm learning so much about my family's history -- because who thinks of their grandma as a 22-year-old? What we do at 22 is so much different than what we're doing at 70. They were probably laughing and put the bottle in as a joke."
With permission of the family, the Harsens Island museum plans to display the bottle this summer in an exhibit at the Tashmoo amusement park the two young women enjoyed so much all those years ago, according to WJBK.
Related
Before You Go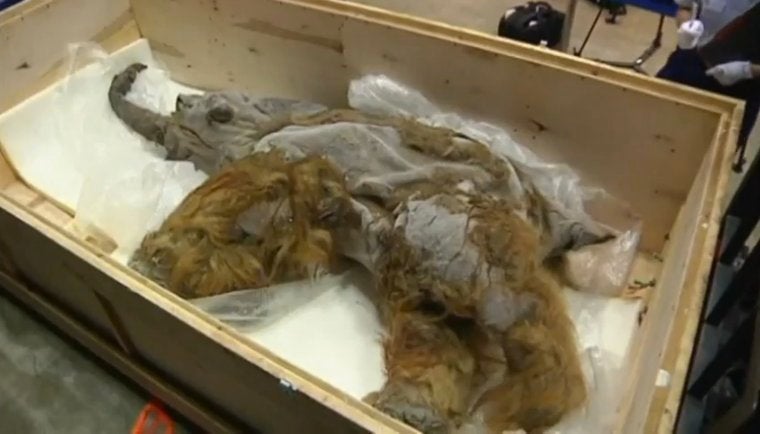 Unearthed
Popular in the Community