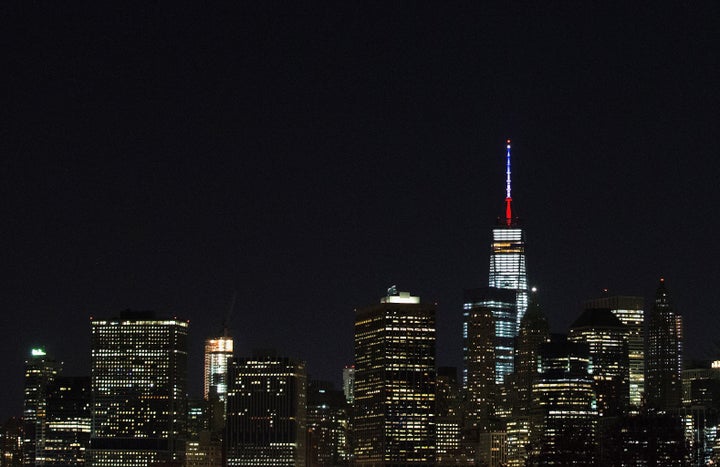 When Alex Malloy caught a cab in Manhattan just after 11 p.m. on Friday, he did not expect anything out of the ordinary.
After he stepped inside, the driver immediately said, "Thank you." Malloy, 23, told The Huffington Post he wasn't sure what to make of it at the time, but would later write that the conversation that followed was "one of the most heartbreaking moments I've ever experienced in my whole life."
The driver, roughly the same age as Malloy, explained that he was thanking him for being his first customer in two hours. The man suspected it was because people were suspicious of his Muslim faith in the wake of the Paris attacks.
Malloy empathized with the driver and expressed his support over the course of the 25-minute ride from Columbus Circle to Washington Heights. Malloy was so moved, he told HuffPost, he forgot to ask for the driver's name.
The exchange inspired Malloy to share his experience on Twitter and Facebook immediately afterward. The passionate message against Islamophobia went viral overnight.
"He cried the whole way to my apartment and it made me cry, too," Malloy wrote. "He kept saying, 'Allah, my God, does not believe in this! People think I'm a part of this and I'm not. Nobody wants to drive with me because they feel unsafe. I can't even do my job.'"
Malloy took the opportunity to speak out against those who use the actions of extremists to generalize about Muslims.
"Please stop saying 'Muslims' are the problem because they are not and they are feeling more victimized and scared to the day," Malloy wrote. "These are our brothers and sisters as humankind, we are all humans underneath this skin. And they deserve nothing more than our respect and attention. They need our protection. Please stop viewing these beautiful human beings as enemies because they are not."
Malloy went to bed shortly thereafter, pleased to see the message had already been retweeted 25 times. He wanted the story to reach as many people as possible.
But he was completely unprepared for the avalanche of retweets and replies he received when he woke. He normally tweets about celebrity news and workplace jokes.
As of 4:30 p.m. on Saturday, the tweet with Malloy's cab ride story had been retweeted nearly 30,000 times.
"The replies were so touching and so sincere," Malloy told HuffPost. "It wasn't just the Muslim community replying, but everybody replying. Especially at a time like this, in our country and in our world ... to see people come together over something I had written and saying, 'This is so important' -- it made me cry."
Malloy also received a smaller number of negative replies, including people who said they would not have gotten in the cab. He's choosing to block those messages.
"That put such a sick feeling in my stomach because you're disregarding another human being," he said. "It was sad and I didn't want to see it."
Malloy moved to New York City four years ago from St. Petersburg, Florida. He manages a hair salon on the Lower East Side of Manhattan.
He grew up in a Christian home and attended a private Protestant elementary school, but he doesn't identify with a particular religion.
"I do believe in a higher power," Malloy explained. "I go by my own moral values as a human living amongst other humans."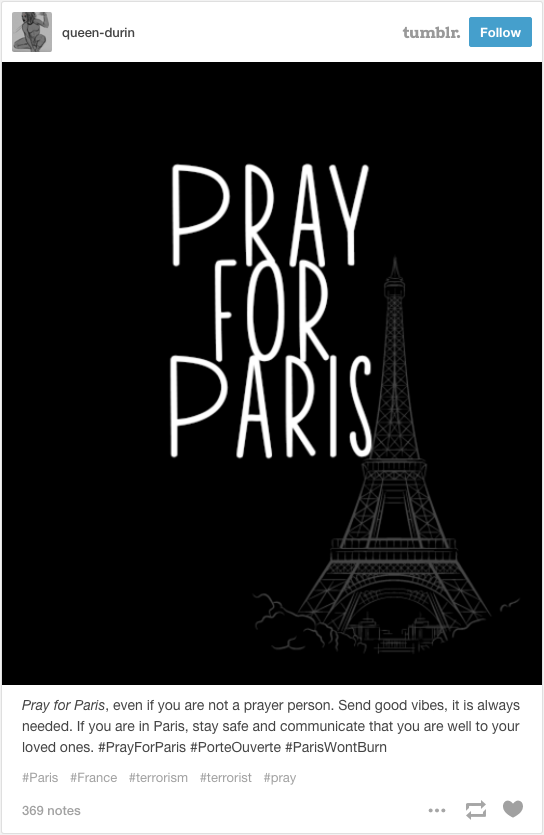 Messages Of Solidarity For Paris
Popular in the Community