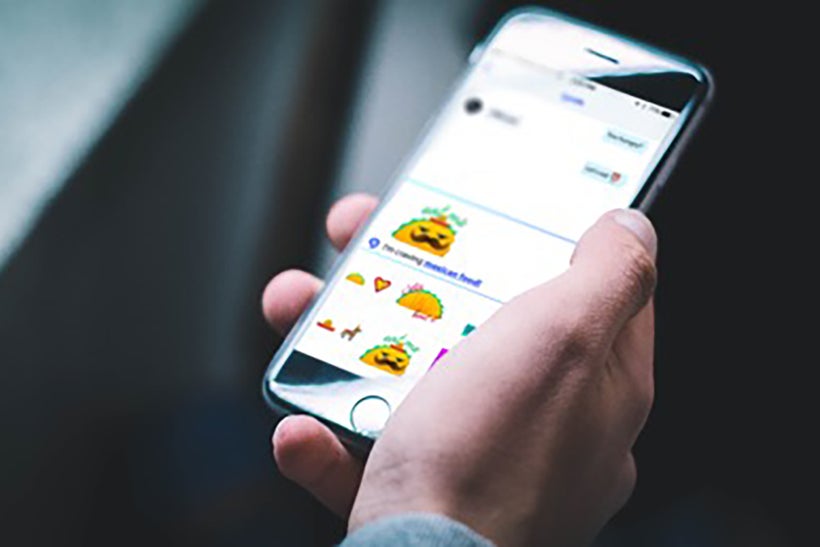 By Travis Montaque, CEO and Founder, Emogi
It's hard to believe that it was just over 10 years ago that the smartphone emerged as the technology of choice - revolutionizing how we get around, consume media, acquire information, among many other facets of life. Over half of us check our mobile phones within five minutes of waking up. We use them at work, at home, while commuting, while shopping - everywhere. 
Apps make up the lion's share of time spent using smartphones, but until recently communication - the most fundamental feature of the smartphone - has not historically been viewed as the most compelling arena for mass innovation.
Not only has the audience size of mobile messaging apps reached historic highs, many other categories of apps including dating and gaming apps have added more robust one-to-one communication capabilities within their applications to amplify user engagement, and build community.
And yet chat apps today, while by far the most personal channel for consumers, still have some gaps. 75% of people report that they would like more emoji options than available today. Currently, emoji, sticker and GIF content is highly fragmented across a user's messaging experience, largely buried in downloadable keyboards and sticker shops. People not only desire better content, but also a native experience that is frictionless, contextual and personalized to their conversations - based on where they are and what they're doing in the moment.
Content + Intelligence = Better Communications
This year we're seeing a fundamental shift in the conversational web experience – with intelligent messaging platforms redefining how people discover and share content. While many platforms and brands today still require users to download separate emoji keyboards or apps to access the content they want in messaging, this will have to evolve. The reality is that people are tired of app downloads - downloading an average of zero apps per month.
Meanwhile chatbots, which have been heralded by many as the future of customer communication, are clearly not ready for mass consumption. A number of brands including fashion retailer Everlane have already begun dropping their bots, saying that they didn't do what they were supposed to. Meanwhile Facebook is "refocusing" its use of AI after its bots hit a failure rate of 70 percent, meaning bots could only get to 30 percent of requests without some sort of human intervention.
The reality is that chatbots, as well as 3rd party keyboards you have to discover and download, aren't gaining mass adoption. Part of the problem is they aren't improving communication or building peer-to-peer relationships. For platforms and brands to deliver a truly great experience in mobile messaging, they need a combination of new communication experiences and data-driven content delivery at scale.
Visual Content: A Big Constituency in Messaging
We are at the cusp of a new age of intelligent messaging where messaging apps evolve to not only get smarter, but provide more utility and joy in our lives. While much of the hype in the industry today is around chatbots and AI, some of the most innovative work in the messaging space is around redefining the user experience as it relates to visual communication. Snap's $20B IPO is but one indicator of how valuable visual communication has become as part of a person's mobile experience.
Through machine learning, we can now deliver hyper-relevant and personalized content for people to use in their conversations based on circumstance, location and use of certain text or visual-based cues.
As an example, Emogi has built a visual messaging platform that intelligently integrates emoji, stickers and GIFs to enrich conversations on messaging, dating and gaming apps. Our predictive technology identifies the unique context of conversations where we can introduce content—so that relevant emoji, stickers and GIFs can appear for people to use as their conversation unfolds. Messaging apps see increased engagement, session times and retention rates with users as a result.
A person texting and walking into a coffee shop can now instantly discover content inside their messaging app that helps them communicate with their friends - as they grab their favorite drink – a cold brew. By identifying the unique context of conversations, we can deliver the desired visual content for use by people in the moment as their conversation unfolds.
Why This All Matters
Major brands and technology companies around the globe are focused on redefining mobile messaging, which is a very personal, 1:1 channel for everyone. At Emogi, our belief is the companies who will be most successful are those that take a strong focus on user experience.
To effectively tap into the opportunity with mobile messaging, focusing on seamless integrations that leverage data to inform decisions is critically important. For emoji and other content to be relevant, it's crucial that it appear at the exact, relevant moment in the conversation—without people having to search for it.
Travis Montaque is CEO and founder of Emogi, a visual expression platform that intelligently integrates emoji, stickers, and GIFs to enrich consumer conversations. In 2016, Travis was named to Forbes 30 Under 30 list for his work setting the standard for new strategies and tools for brand engagement. He is a graduate of the University of Miami and a regular speaker with recent appearances at Adweek 2016, CES 2017, Harvard Business School, among others.
REAL LIFE. REAL NEWS. REAL VOICES.
Help us tell more of the stories that matter from voices that too often remain unheard.
This post was published on the now-closed HuffPost Contributor platform. Contributors control their own work and posted freely to our site. If you need to flag this entry as abusive,
send us an email
.