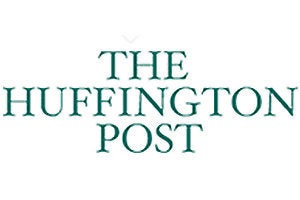 An exhibition opened on September 16, at the Neue Gallerie at 1048 Fifth Avenue in New York. There, one can experience work by an artist who addresses today's most significant figurative sculptural issues. What makes this artist particularly compelling is that Franz Xaver Messerschmidt, or "FXM" as many an obsessed historian may refer to him, died over two hundred and twenty years ago. His "character heads," are a series grimacing self-portrait busts executed at the end of his life. They remain powerfully resonant pieces for contemporary artists involved in any media.
This is the first comprehensive solo show of FXM in this country. However, it must be noted that New York gallery Cheim and Reid produced a brilliant three-person show curated by critic and essayist Jean Clair in 1998. This exhibition included a dozen of Messerschmidt's "character heads" along with works of Francis Bacon and Louise Bourgeois. With the convulsive gesture as their common ground, this was an unlikely ménage-a-trois between the historical and the contemporary, and an excellent preparation for some thirty heads now on exhibit.
For the sake of simplicity, Messerschmidt has been loosely categorized in the surveys of art history as late Baroque, even Rococo. Though the artist's intrinsic drama does share something theatrical with these epochs, this assumption is a mere convenience. He has also been seen as a precursor to the eccentric expressionism from which sprouted the aesthetic angst of modern Germany and Austria. This could include any Teuton in Die Bruke-- to Austrians Klimt, Schiele and Kokoshka -- to more absurd melodramatists like Herman Nitsche and Arnulf Rainer. Some have appropriated FXM, some have "borrowed" and some have shamelessly plagiarized. But these moderns might have felt this to be their national birthright, call it national pride-- a strange notion in the arts-- though less dangerous than in politics around that region.
He has become many things to many other artists who have digested his work over time. Although the series of "character heads" that defines Messerschmidt's later life and place in art history, it is important to point out what led to this brilliant, disturbing work, following his early successes and prominence in Viennese society. Here's a brief background.
FXM obtained many of the better royal portrait bust commissions. He had a prominent position at the Vienna Academy, and had metallurgical skills, which allowed him to earn pocket cash casting bronze cannons and other military hardware at the Vienna Arsenal. He was by no means an "outsider" artist during his earlier years, but would become one later in life.
Messerschmidt had mastered everything he needed for a long prosperous career. However, in the early 1770's he began to suffer from the effects of an undiagnosed mental illness. This was when he began to develop the "character heads." It was also during this time that his behavior had become so erratic, that when he applied for the vacant head position at the Academy in 1774, he not only failed to obtain it, he was dismissed from the institution that by all accounts, he had been destined to lead.
He tried to keep his life afloat with commissions, but his efforts were fruitless. At the age of forty he retired up the Danube to Pressburg, now Bratislava, the capital of Slovakia. He spent the last six years of his life working almost exclusively on these heads. Through this pain and frustration came a triumph of the conflation of madness and artistic brilliance, while the artist unwittingly set great precedents for the art of our century.
While observing these affinities, one must remember that Messerschmidt's efforts were in the earnest battling of his own demons, which were a result of real mental illness -- rather than a contrivance of artistic torment. His was real suffering. Some have guessed it was schizophrenia, but he had few visits by anyone qualified to diagnose his condition in the late 18th century.
Art throughout the ages has always had a place for articulated physiognomy and frenetic violent expression. There are wonderful oddities that preceded Messerschmidt's mad renderings, such as Bernini's "Damned Soul" as well as many other damned souls in both secular and religious art. Certainly Bosch, Goya, and even Daumier's caricature heads may comfortably fit into this genre. But what gives Messerschmidt his contemporary relevance is not only his compelling late-life process but also its direct relationship to many recent art trends. Here may be some to consider.
1. Minimalism. This involves reduction, serial repetition and the investigation of stripped down and essential forms. FXM spent the last obsessive years of his life using the simple format of portrait bust and developing its possibilities in over sixty highly rendered pieces only rarely straying from this presentation.
2. Process art. This involves both an awareness of the craft process in the making of a piece, and also the demonstration of the conceptual process. The roots of this body of work come from the torment of dreams. The fulfillment of a portrait was often a means for FXM to address these torments.
3. Performance art. Though not in front of an audience, any knowledge of FXM's process allows us to imagine the theatre of his small stoic studio. One lonely choreographed process was to approach a mirror, pinch himself in his side or gut, grimace from the pain, hold the pose, and render it in any of his chosen materials.
4. Art without patronage. Without royal portraits, or the academy behind him, this was an artist devoid of support or empathy. He was truly acting alone and in earnest, without even the incentive to fit into a movement or be part of a dialogue. Sculpture was rarely produced on speculation or for exhibitions in the 18th century, without royal or religious commission. But there are of course freedoms that come with this.
5. Body art. For millennia, the inclusion of bodfy torment, manipulation or contortion seems to have been celebrated ritually and tribally. Only recently has it been celebrated in a variety of ways within the context of fine art. FXM's process and ritual of inflicting pain to read the face and bring the head to new kinetic realms certainly would make it a protagonist in this discipline.
6. Arte Povera. Finally, in his later years, no commissions meant no possibilities of executing work in the finer expensive materials like marble and bronze. Still not one to compromise, he was able to develop tin/lead alloys from his metallurgical expertise that go beyond the limited cool finishes of bronze. This material lends the skin and pores on his portraits a frightening reality.
7. Return to the figure. In the end, the marketplace, auction houses and critical world have all colluded in recent years to be kind once again to the figure and the unconventional beauty that is possible in this idiom. It is certainly a time when the more progressive, technological and conceptual arts can live with the historical constants that keep the bass line of art history rhythmic and alive, and progressive.
It is impossible not to be awed by the anachronistic drama of this character and his work. The show is a collection of over half of the sixty plus heads Messerschmidt executed in the last years of his short life, on loan from where most of them still reside in Vienna and Bratislava. Like many artists not swimming in the mainstream, FXM ends up having perhaps a more lasting relationship with art history than the recognition he has been accorded. New York should savor this anachronism. Go and appreciate a great ancestor of so much contemporary art.