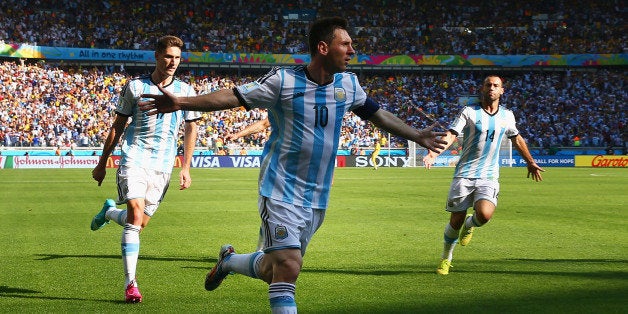 It took him more than 90 minutes, but Lionel Messi finally found a way.
With resolute defending from every man on the field, Iran had held Argentina scoreless into stoppage before Messi conjured the game-winning goal in the 91st minute of the teams' Group F matchup at Estadio Mineirao in Belo Horizonte on Saturday. The narrow 1-0 win sends Argentina into the Round of 16 at the 2014 World Cup.
After being stifled for the entire match by the disciplined Iran defense, Messi found a bit of space near the edge of the penalty area in the first minute of stoppage time. Taking a few quick touches of the ball after receiving a pass from teammate Ezequiel Lavezzi, Messi slid to his left and unfurled a brilliant, curling left-footed shot that found its way past diving Iran goalkeeper Alireza Haghighi. The reaction of Iran defender Amirhossein Sadeghi as the ball soared into the goal captured the heartbreak of surrendering a decisive goal at that moment.
Just minutes after Argentina's last-gasp win, Iran coach Carlos Queiroz credited Messi but also took a swipe at referee Milorad Mazic.
"At the end, two personalities in the game they made the difference," Queiroz told ESPN before leaving the field. "The No. 1 was the referee. The second was Lionel Messi."
The source of Queiroz's frustration with the official was a no-call in the 55th minute when Iran midfielder Ashkan Dejagah was tackled by Argentina defender Pablo Zabaleta in the penalty area. Replays showed that Zabaleta made, at most, only minimal contact with the ball as he slid through Dejagah. Iran shouted for a penalty at the time but Mazic would not award it.
Before You Go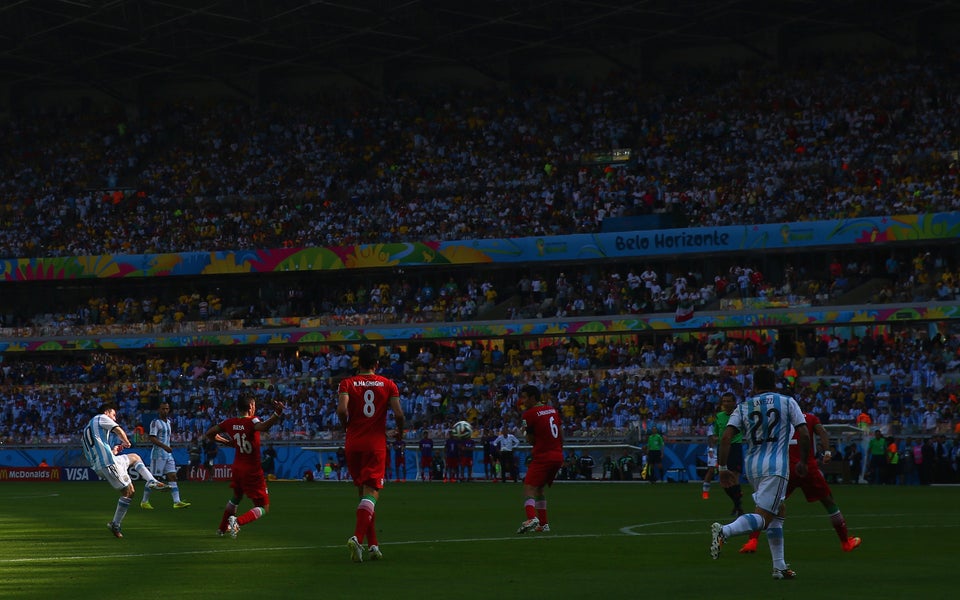 PHOTOS: Argentina vs. Iran
Popular in the Community