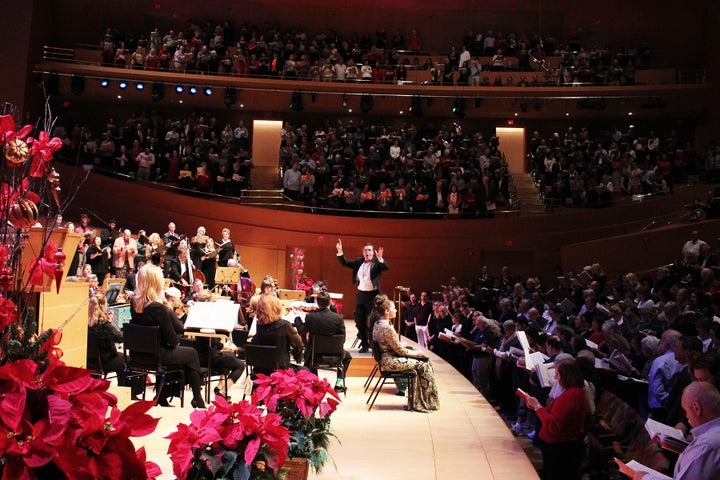 Over 2,000 singers descended upon Walt Disney concert hall to sing one of the most esteemed pieces of music in the world; Handle's Messiah. The Messiah is a staple in the choral world, especially around Christmas, and has become a tradition for the LA Master Chorale. In addition to their performance of the piece, this year, for the second year, the LA Master Chorale hosted the Messiah Sing-A-Long in which concert goers sing the entire work throughout the evening. I recommend getting tickets for both performances next year!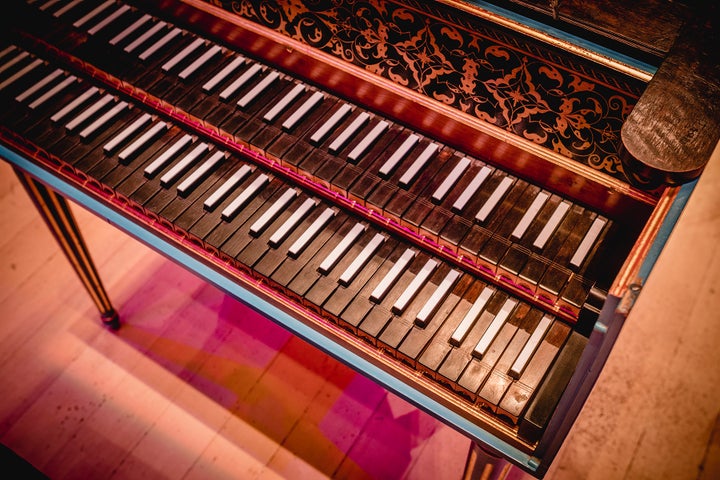 On Sunday the choir, reeling from the excitement of being featured in Star Wars: The Last Jedi, took to the beautiful stage at Walt Disney Concert Hall along with the LA Chamber Orchestra and four dynamic soloists. Under the incredible direction of Grant Gershon, the choir stunned the audience with their incredible vocal mastery and storytelling ability. Each piece was more stunning than the last with Gershon conducting as though he were painting and with each stroke, beauty revealed. Notable performances came from Anna Schubert and Luc Kleiner. Perhaps singing the most dynamic arias and recitatives in choral music, they stunned audiences with their control and vocal athleticism. Kleiner sings "For Behold Darkness shall cover the earth" and it was as if a darkness came over us because of his passionate delivery.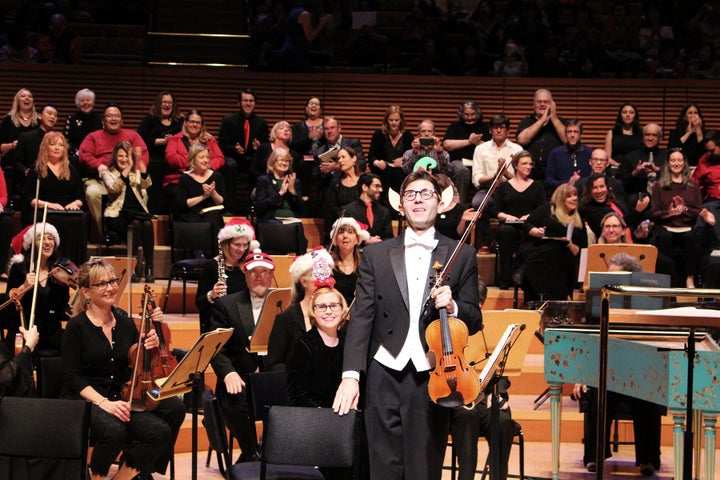 Changing things up a bit, the chorale hosted the Messiah Sing-A-Long to a practically sold out house. I was lucky enough to be a part of their VIP ticket holder group; an opportunity that can be yours for purchase of a slightly more expensive ticket. As a VIP ticket holder you are granted access to the artist entrance as well as a quick warm up with Grant Gershon. The main treat is that you are actually on the stage of the world famous Disney Concert Hall singing with actual LA Master Chorale Choral members with the LA Chamber Orchestra. Music afficiandos will understand how euphoric that is. With four new soloists from the previous evening leading the charge, the psuedo choir put our sight singing skills to the test to belt out this magnificent work.
Emma-Grace Dunbar was flawless. A soaring soprano with the purity of a new born child. Her rendition of "I know that my Redeemer liveth" sent everyone into a dream state. While each song was not as angelic from the pseudo choir perspective, the experience shared by everyone from VIP and general ticket holder alike was unlike any other. Music lovers will have a superior feeling following along in the very complex music while those that aren't as musically adept will just love being in the company of such passionate artists during such a lovely time of year.
The LA Master Chorale never ceases to amaze me and they're upcoming spring lineup is definitely something to look forward to. Find a list of their upcoming shows here.
Popular in the Community