For many within the system, as well as to those looking in from the outside, New York City's specialized high schools represent the very best of what the city has to offer students and families. These schools are academically rigorous with opportunities not found elsewhere. Admission to these eight schools is a single test administered in the fall of 8th grade. One test that can change the educational trajectory of students who score high enough to gain a seat. While it may not be a perfect system, it is incorruptible and unbiased, based on merit alone, eliminating gender, race and economic background from selection. Taking the test is an opportunity available to every 8th grader in NYC.
Almost 30,000 students from all five boroughs sit for the test hoping to earn one of 5,000 coveted seats. Of those accepted, three quarters are from minority groups and more than half are from families near or below the poverty line. Many are from homes where English isn't the primary language and many are first generation Americans. Hard working, smart kids, who wouldn't otherwise have the opportunity, are able to get an outstanding education for free.
Recently, when discussing the specialized high schools, Mayor DiBlasio was quoted as saying, "... we cannot have a dynamic where some of our greatest educational options are only available to those of certain backgrounds."
And, at the moment, legislators in Albany are considering dismantling the current system and replacing it with something far more subjective and less transparent. Although the proposed bill never mentions diversity, its timing, along with the NAACP's 2012 lawsuit claiming that several thousand African-American and Latino students were denied admission and the mayor's stance, noted above, readers can only presume the goal is to make specialized high schools more accessible and diverse.
The fact is, they already are. For example, Brooklyn Latin is 40 percent African-American or Latino. Brooklyn Technical High School, one of the three original specialized high schools (along with Stuyvesant and Bronx Science), and the largest high school in the country with over 5500 students, has a remarkably diverse student population with 20 percent white, 8 percent Hispanic, 61 percent Asian (Chinese, Japanese, Korean, Indian, Pakistani, Bengali), 8 percent African-American, 42 percent female, 58 percent male, with students from all five boroughs. While minorities are the majority at many of these institutions, the breakdown is not equal. Often African-American and Latino students are far less represented than other groups. But while these schools are not perfectly diverse, their populations are generally far more varied than other schools in the city.
These specialized schools, with their singular admissions process, provide an equal and remarkable opportunity to every single New York City student who chooses to take the test. Everyone walks in with a clean slate. Grades, attendance, behavior issues are left at the door. Whether through test prep courses, working with tutors, plowing through review books on their own, or attending weekend and summer classes -- each student has a chance to earn a seat.
Making the test the scapegoat for students not achieving admission is not the answer. Bill A9979-2013, proposed without input from students, parents, and administrations of these schools was a poor judgment call. Reworking the system to include a range of subjective criteria will invite corruption and favoritism. And, weakening the foundation of these unique, challenging institutions will not solve the problem.
It's time for legislators, educators and city leaders to take ownership of a faltering system and work towards improving it from the ground up. To improve elementary and middle schools which aren't performing well. To allocate resources to engage more families in the education process. To provide more academic support and test prep to students. And to encourage hard work and learning at every level, in every community.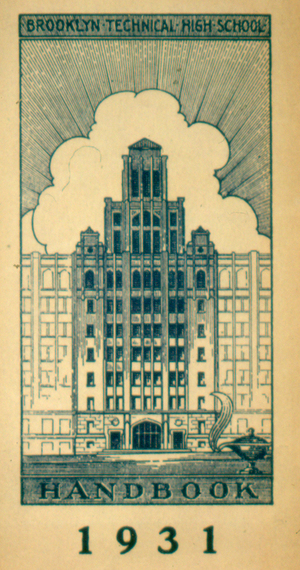 Support HuffPost
The Stakes Have Never Been Higher
Related
Popular in the Community