The Metropolitan Opera in New York has launched an investigation into its famed conductor, James Levine, amid news stories about a 2016 police report that accuses him of molesting a teenage boy decades ago.
The alleged abuse continued for several years, according to the report filed in October of last year.
Officials with the Met, in a statement to The New York Times on Saturday, acknowledged that they have been aware of the allegations against the Grammy award-winning artist since the report was filed. But they took no action after asking Levine about it.
"At the time Jim said that the charges were completely false, and we didn't hear anything further from the police," the Met's general manager, Peter Gelb, told the Times.
Now, Gelb said, "we need to determine if these charges are true and, if they are, take appropriate action. We will now be conducting our own investigation with outside resources."
The report was publicized by The New York Post on Saturday, which obtained a copy through the Lake Forest Police Department in Illinois, where it was filed. Its filing came nine years after the statute of limitations on a possible child sex crime in Illinois had expired, according to the Post.
In the report, the alleged victim, who is now 48, described being molested by Levine beginning when he was 15 and Levine, now 74, was in his early 40s. This followed him first meeting Levine at a summer music event in Illinois with his parents.
"It nearly destroyed my family and almost led me to suicide," he said of the alleged abuse in the police report. "I felt alone and afraid. He was trying to seduce me. I couldn't see this. Now I can."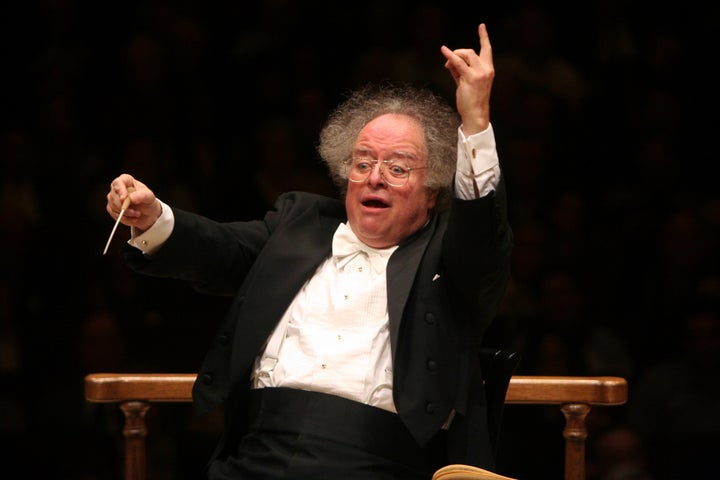 The man said that as a teenager he saw Levine as a mentor, who gave him gifts like conductor batons and encouraged him to come to New York to audition as a conductor.
He said he followed Levine's instructions, though he found himself confused by his behavior toward him. Initially, it was just uncomfortable hand-holding in Levine's car, he said. But eventually, he said Levine would masturbate in front of him and, as he got older, he said the conductor inappropriately touched and fondled him. This abuse continued after he turned 18, he said.
"Levine was not a person you ever said no to," the man told police. "He inflicted shame and guilt on me. Making [it] hard for me to see the wrong. Emotionally I have been hurt by this and confused and paralyzed."
The man said he told his mother about the abuse in 1993, and in 2016 went to the police following the advice of a former Met board member. According to the police report, Greg Sandow, who writes about classical music and was questioned by police, told a detective that two other men had contacted him with similar allegations of abuse by Levine.
Sandow, in an email to HuffPost on Sunday, confirmed his communication with a Lake Forest police detective in December of 2016 about the allegations of abuse. "If these stories really are true, then they need to come out," he said.
Levine did not immediately respond to a HuffPost request for comment through a representative.
Levine becomes the latest in a litany of prominent men in the arts, the media and politics to have accusations of sexual misconduct surface. The wave began after several women aired such allegations against Hollywood mogul Harvey Weinstein in an early October story in the Times.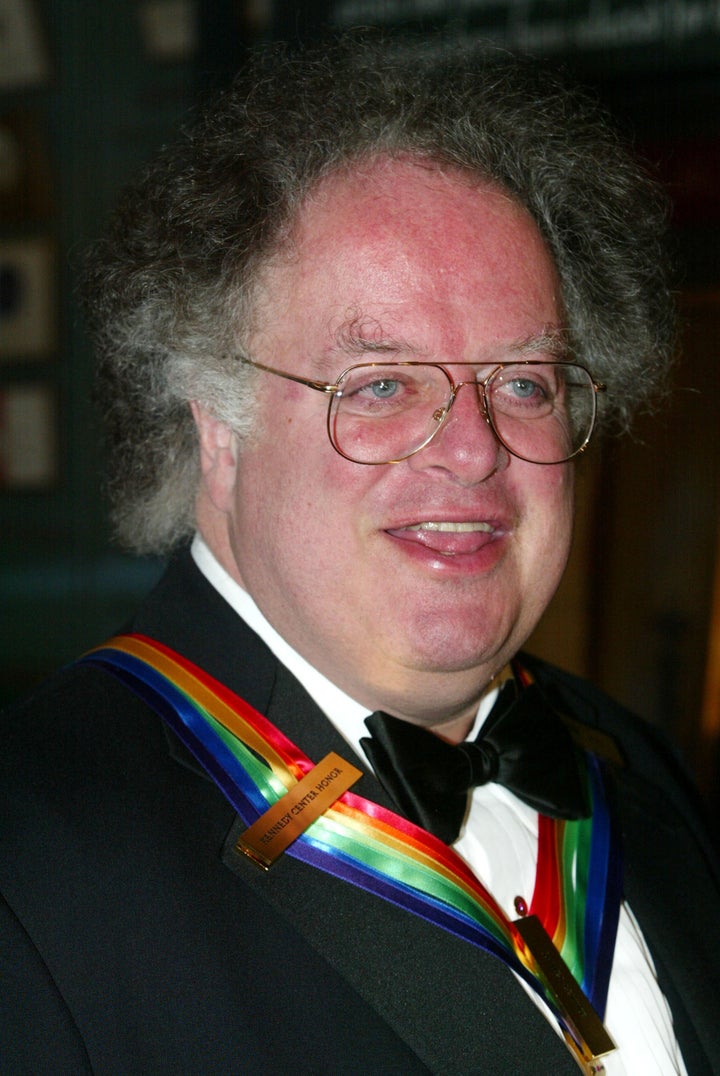 During Levine's decades-long, illustrious career, he has been nominated for 37 Grammy Awards and has won 10. He was a Kennedy Center honoree in 2002 for his artistic contributions and was presented the award by then-President George W. Bush.
In addition to conducting in Illinois and New York, he served as music director of the Boston Symphony Orchestra for seven seasons. On Sunday, the BSO released a statement that said it did not know about the allegations against Levine before Saturday.
"The BSO finds this information deeply disturbing and awaits the findings of further investigations on the matter. Mr. Levine has not conducted the BSO since January 2011 and is not scheduled to conduct the orchestra at any time in the future," the statement posted to Twitter reads.
Calling all HuffPost superfans!
Sign up for membership to become a founding member and help shape HuffPost's next chapter
BEFORE YOU GO