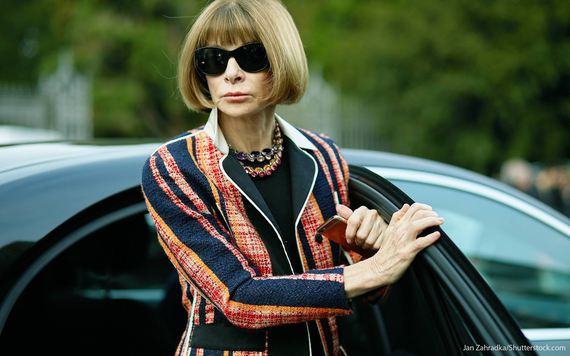 By Laura Woods, Contributor
Today is the first Monday in May, which means one thing: Met Gala 2016 is on. Often referred to as "the party of the year" and "the Oscars of the East Coast," A-listers like Taylor Swift and the fashion elite converge at the Metropolitan Museum of Art in New York City for the annual black-tie benefit for the Costume Institute.
Here's everything you need to know about this year's Met Gala and the benefit's hosts.
6 Things You Need to Know About Met Gala 2016
What Is the Met Gala?
The Met Gala pairs fashion designers with A-list celebrities on the red carpet, helping raise millions for the Costume Institute. The 2015 Met Gala raised $12.5 million for the Costume Institute, according to The New York Times.
Cost to Attend Met Gala 2016
The ultra-exclusive Metropolitan Museum of Art Costume Institute Benefit is free for celebrity attendees, but most other guests have to pay $30,000 per ticket or $275,000 per table.
Met Gala Guest List
Anna Wintour, chairwoman of the fête, personally approves each person on the Met Gala guest list -- and keeps the names under lock and key. Of course, big names like Sarah Jessica Parker, Kanye West and Kim Kardashian are mainstays, so expect to see them among the 650 to 700 guests.
Rihanna made headlines in last year's Met Gala when she donned this handmade dress by Guo Pei, a Chinese fashion designer:
What Is the Theme of the 2016 Met Gala?
This year's theme is "Manus x Machina: Fashion in an Age of Technology." Guests of the Metropolitan Museum of Art soiree are always encouraged to align their outfits with the theme, so expect to see many tech-savvy outfits.
How to Watch the Met Gala for Free
If you didn't make the guest list, E! will be providing "Live from the Red Carpet" coverage starting at 7 p.m. EST.
Met Gala 2016 Host Net Worths
This year, the Met Gala is hosted by Anna Wintour, Taylor Swift, Apple's Jonathan Ive and Idris Elba. Here's a look at each host's wealth.
Anna Wintour Net Worth: $35 Million
Met ball chair and Vogue Editor-in-Chief Anna Wintour's net worth is $35 million, according to Celebrity Net Worth, a celebrity finance outlet. She was featured in the 2016 documentary "The First Monday in May" and served as the inspiration for "The Devil Wears Prada," starring Meryl Streep and Anne Hathaway.
Taylor Swift Net Worth: $280 Million
The "New Romantics" singer has been attending the Met Gala since 2008. Taylor Swift's net worth is $280 million.
Jonathan Ive Net Worth: $130 Million
Jonathan Ive, Apple's chief design officer, is representing his employer at the company-sponsored event. The designer has had his hand in numerous successful Apple products, including the MacBook, iPod and iPhone. Jonathan Ive's net worth is $130 million.
Idris Elba Net Worth: $12 Million
"Luther" star Idris Elba is co-hosting the Met Gala this year. The actor is famous for roles in "Beasts of No Nation" as well as a slew of Marvel Cinematic Universe films, including "Thor" and "Avengers: Age of Ultron." Idris Elba's net worth is $12 million.
More from GOBankingRates:
Related
Popular in the Community