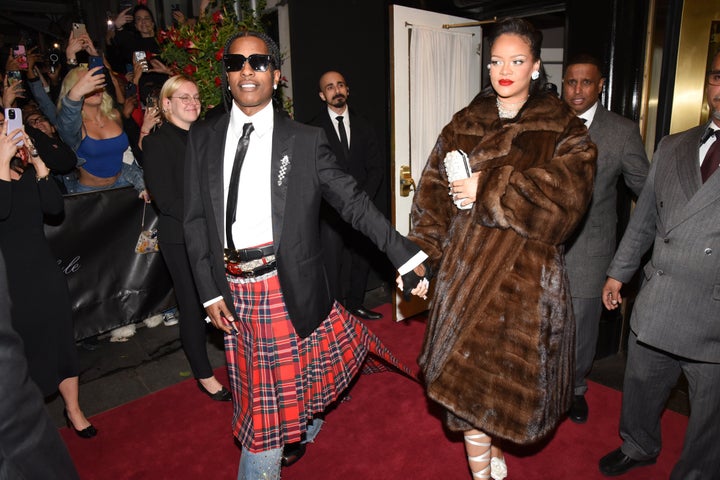 Met Gala favorites Blake Lively and Zendaya didn't make it to this year's event — and Rihanna almost missed it completely.
On Monday, the "Bitch Better Have My Money" singer left her hotel to head out to the biggest night in fashion after the red carpet event had already wrapped. Throughout the duration of the red carpet event, fans of the pop star waited eagerly for her arrival.
Their anxiety was valid. Rihanna has a tendency to arrive to fashion events fashionably late — and it's understandable why so many people want to see her in whatever outfit she decides to grace upon the masses. She's sported iconic looks at the Met Gala since the 2000s — and her absence from the event last year was so felt that she was honored with a digital statue of herself, virtually placed in the Metropolitan Museum of Art.
The 2023 Met Gala's messy livestream didn't help matters, either. Toward the end of the event, with no Rihanna in sight, hosts La La Anthony, Derek Blasberg and "Saturday Night Live" cast member Chloe Fineman kept on promising viewers a "big surprise" before their red carpet coverage ended. Most assumed this surprise was Rihanna — especially since her partner, A$AP Rocky, was filmed jumping over a barricade near the gala earlier in the night. So, after every other celebrity had entered the Met for the rest of the event, viewers waited with bated breath — and made a few jokes about what the "Work" singer was up to.
The livestream finally gave up on Rihanna, and no surprise was revealed.
"We tried and we tried," Anthony told viewers before signing off. "Sometimes things don't end up the way we expected."
But Rihanna is Rhianna, and once she did make it to the event, the red carpet made an exception for her, and photographers snapped her from every angle on the red carpet. Check out her look (and A$AP Rocky's) below: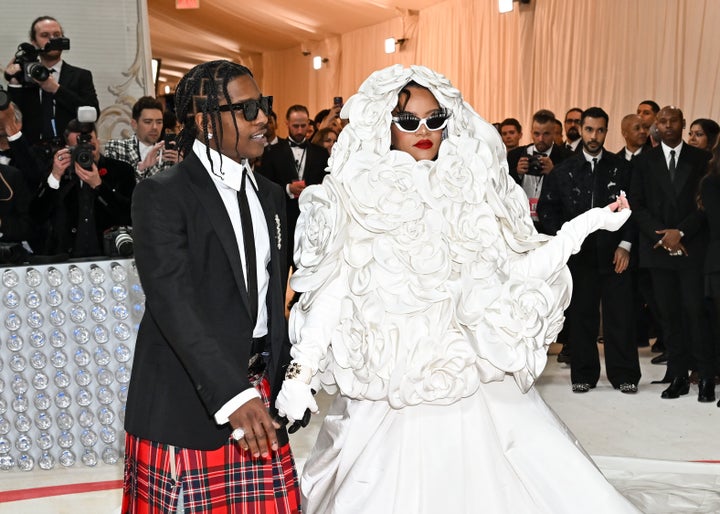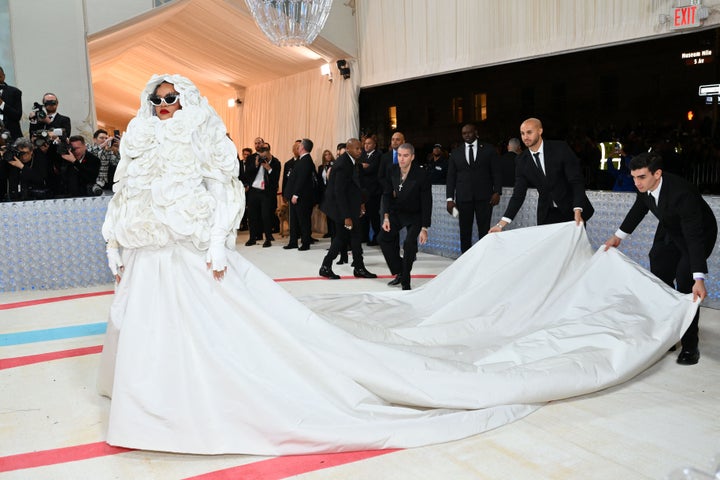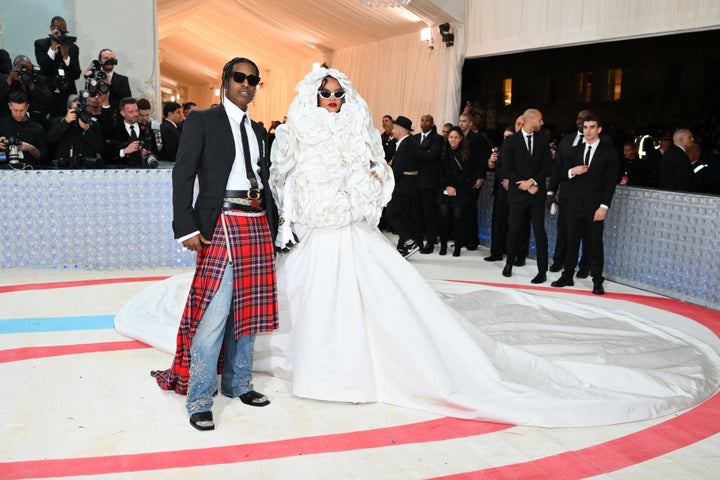 Popular in the Community