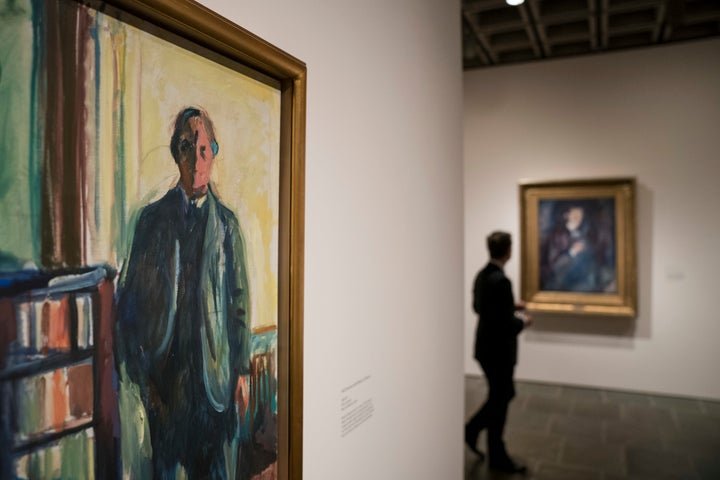 Tourists will be charged a mandatory entrance fee starting March 1, The Met announced Thursday. The public museum hasn't charged a mandatory entrance fee for nearly 50 years.
Under the updated policy, visitors from outside of New York state will pay what are currently suggested admission prices: $25 for adults, $17 for seniors and $12 for students. Kids under 12 will still get in for free.
The museum said New York residents and students from New Jersey and Connecticut will be allowed to follow the current pay-as-you-wish guidance if they can show proof of residence.
Visits to the museum have increased by more than 40 percent over the last eight years, Weiss said ― but the number of guests paying the full suggested admission fee has declined by 73 percent over the last 13 years.
"We are now the only major museum in the world that relies exclusively on a pure pay-as-you-wish system or that does not receive the majority of its funding from the government," he wrote.
"What is clear is that our current pay-as-you-wish policy is no longer sufficient to meet the Museum's daily operational demands," he added. "Paid admissions represent only 14 percent of our overall revenue, one of the lowest percentages among our New York City peers."
Weiss said the museum considered its role as an educational resource before making its decision. Still, many critics have argued that the Met should keep its current entrance policy.
"I'm instinctively suspicious of, and resistant to, 'carding' procedures, meaning any admission policy based on presenting personal identification, which is what the Met is asking for from New York State residents who want to keep paying what they wish," art critic Holland Cotter wrote.
"This potentially discriminates against a population of residents who either don't have legal identification or are reluctant to show the identification they have," he added. "And it plays directly into the hands of the anti-immigrant sentiment that is now poisoning this country. I cannot remember a time when a museum's unqualified demonstration of 'doors open to all' would carry more positive — I would say necessary — political weight. This is my single biggest reservation about the Met's admission-by-I.D. policy."
Fellow art critic Roberta Smith agreed, saying she worried that the "Met's plan is classist, and nativist."
"If libraries started charging entrance fees there would be a great uproar," she wrote. "We don't have to pay for access to publicly owned books, and we shouldn't have to pay to see art in museums whose nonprofit status is supported by our taxes."
Popular in the Community