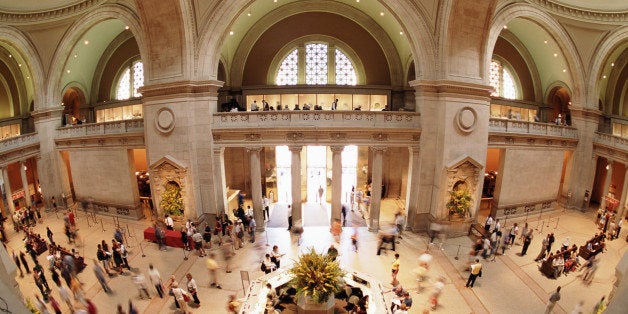 To offer free admission or to not offer free admission? That is the question New York's biggest art house always seems to struggle with.
Users took to Twitter to express their ire:
The deal sheds doubt once again on whether or not the Met's entrance price is a polite suggestion or a mandated donation. While the Groupon offer's fine print states that "the recommended admission at the Museum is $25 for adults, $17 for seniors ages 65 and up, and $12 for students," it still markets the coupon at a value of "up to $25."
So far, more than 1,000 of the deals have been bought, and "due to a limited quantity available," there are only two days left on the promotion.
The ambivalent Groupon offer arrives on the heels of not one but two lawsuits filed against the Met. Both parties take issue with the institute's unclear policy, claiming its admissions signage misleads patrons.
The Met's Senior Vice President of Affairs, Harold Holzer, disagrees. "Groupon has been talking to us for, well, probably years to try and do a test run with their operation," he told The Huffington Post. "We have other associations with ticketing groups like New York Pass, Expedia, and others. And the Met sells tickets on its own website. So to us it doesn't seem like this is a major precedent-breaking thing."
Holzer added that the promotion is more about gaining access to the space without having to deal with the crowds at the entrance. "It entitles people, if they are of such a mind, to bypass the great, daunting halls that queue up at the museum," he said. "If it's worth it for people to bypass the lines, it's certainly their choice."
Take a look at the Groupon deal below, and be sure to let us know what you think in the comments: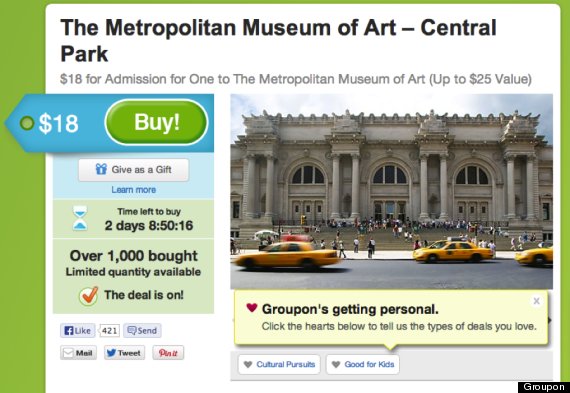 Related
Before You Go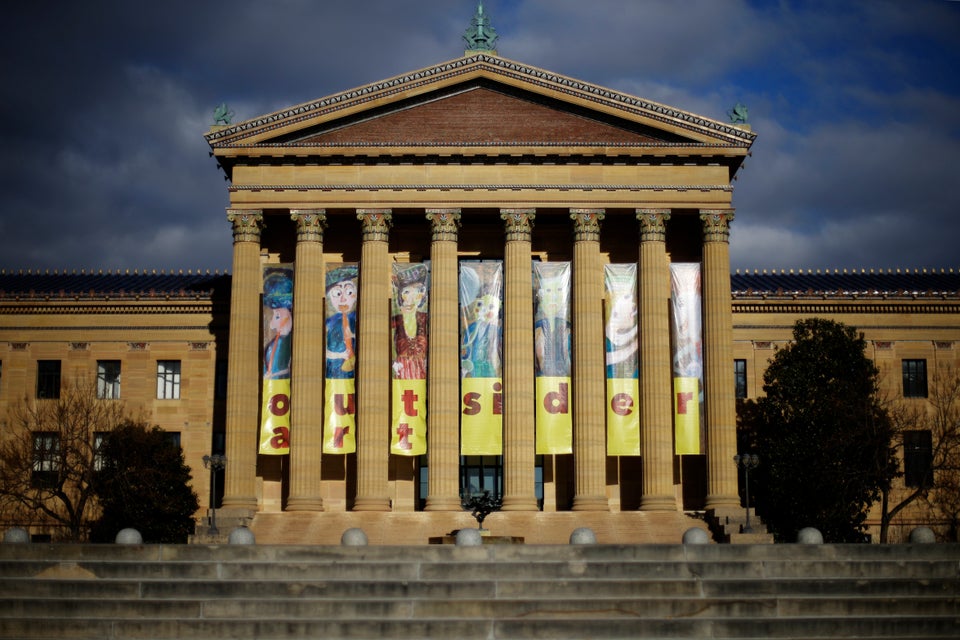 Museum Admission Fees Across The Country
Popular in the Community