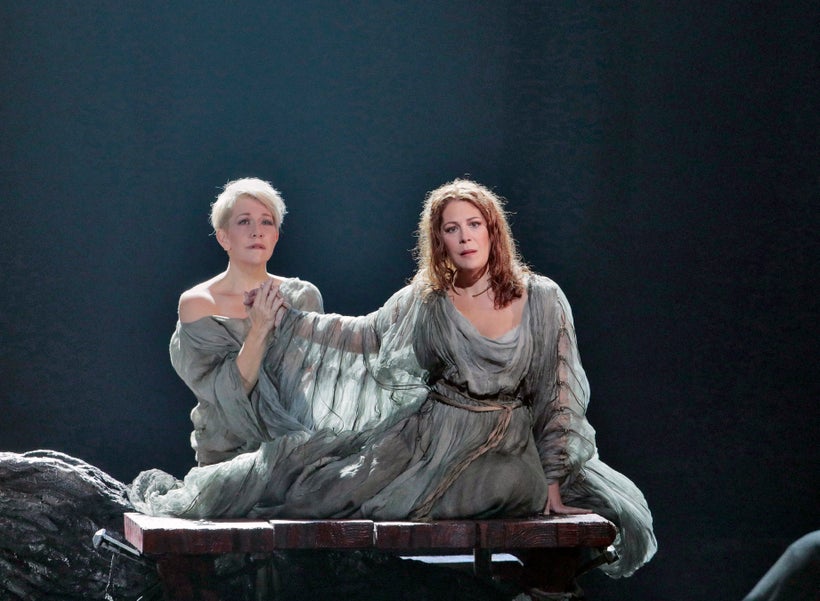 Sondra Radvanovsky triumphantly opened the Metropolitan Opera season last night with an inspired performance of Norma in a striking new production of Bellini's demanding masterpiece by Sir David McVicar that brilliantly paired her with Joyce DiDonato as the Druid priestess's acolyte and rival.
It was a glittering and glamorous audience of New York's social elite who showered a cast that also featured the Maltese tenor Joseph Calleja as Pollione, the third side of Bellini's ill-fated love triangle, with a standing ovation that went on and on and included Carlo Rizzi's masterful leading of the superb Met Orchestra and Chorus and McVicar's creative team.
Anticipation had run high for Radvanovsky's return to the role that vaulted her to the top rank of bel canto sopranos just four years ago and which has since included her thrilling performances of all three of Donizetti's Tudor queens in one season two years ago.
If anything, Radvanovsky surpassed all expectations. From the moment she enters and crawls onto the Druid altar to deliver "Casta Diva," one of the great soprano arias in all opera, Radvanovsky embodies the tormented priestess vocally and physically, torn by her love for the faithless father of her two children, the betrayal of her young disciple, and her own sense of guilt.
A large part of the opening night success was a stunning performance by Joyce DiDonato as Adalgisa, the young novice for whom Pollione plans to discard Norma. DiDonato, who is listed as a mezzo-soprano but who owns a lovely coloratura voice and is at home in bel canto roles, sings beautifully throughout. Her duets with Radvanovsky, especially the second act cabaletta in which the two women pledge friendship, are tender and moving.
The Met will showcase its new Norma to audiences around the world on Saturday, Oct. 7, when it simulcasts that day's performance to some 2,000 theaters in 70 countries as part of its Live in HD series.
McVicar's production takes the audience back 2,000 years. Julius Caesar has conquered Gaul and Pollione is the Roman proconsul over a Sicambri tribe of Druids, a moon-and-nature worshipping sect in what would now be Germany and of which Norma is priestess. The natives are restless for war to drive the Romans out, but Norma has been sleeping with the enemy, namely Pollione, and unbeknownst to her followers has two children by him. Instead of war she prays for peace.
The opening scene is set in a Druid forest with a gnarled oak at center stage. The action then moves to Norma's home, a dome of interlaced wood branches with a hole in the ceiling and such mod-cons as a loom at one side, some earthen pots, and a bed. It is only when Adalgisa comes to ask dispensation to marry a Roman that Norma's pacific and generous nature turns to wrathful vengeance as she slowly comes to realize Adalgisa's lover is Pollione.
In a program interview McVicar said he found a parallel to the nature-worshipping Druids and Native Americans, two indigenous peoples who were conquered by superior forces in the name of bringing them civilization.
Bellini wrote Norma in just over three months. Felice Romani, the librettist with whom he composed most of his operas after he was lured to Milan from Naples, had heard of a popular new play in Paris called Norma by Alexandre Soumet and they decided to make an opera of it.
The opening night at La Scala on Dec. 26, 1831 was, in Bellini's own words, "a fiasco." But the second night went better and by the third it was clear the opera would be a huge success. It was performed 39 times that season at La Scala and has been in the operatic repertory ever since, Bellini's crowning achievement.
It has also been a role that has attracted most of the great sopranos despite being one of the most challenging. The emotional swings the title character goes through, often within one aria or duet, are tempestuous and Radvanovsky makes them all credible, ranging from low to high C, from fortissimo to pianissimo.
DiDinato is no less versatile and she and Radvanovsky form a perfect match, especially in their reconciliation duet. Calleja has a powerful and commanding voice that is secure in the upper register. If he seemed somewhat detached in the opening act, his duet with Radvanovsky in the final scene was emotional and affecting.
Matthew Rose is convincing as Oroveso, Norma's father and chief of the Sicambri, and Michelle Bradley is effective as Clotilde, nursemaid to Norma's children.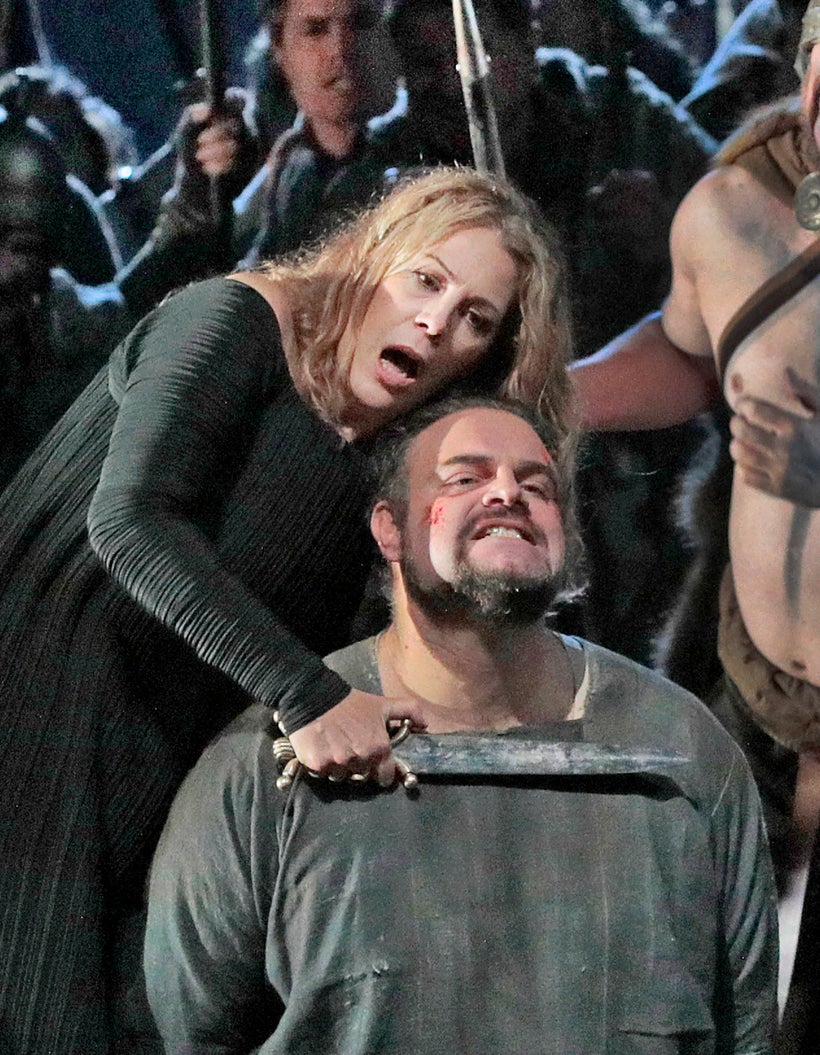 Calling all HuffPost superfans!
Sign up for membership to become a founding member and help shape HuffPost's next chapter
This post was published on the now-closed HuffPost Contributor platform. Contributors control their own work and posted freely to our site. If you need to flag this entry as abusive,
send us an email
.