Simply, "L'Amour de Loin" tells the story of a 12th-century troubadour who falls in love with the Countess of Tripoli from afar, having never met her in person. After years spent writing poems to his beloved, the troubadour eventually resolves to brave a journey across the Mediterranean to be with his lover. However, he falls ill along the way and dies just upon arrival. The Countess, heartbroken and devastated, swears off love for the rest of her days.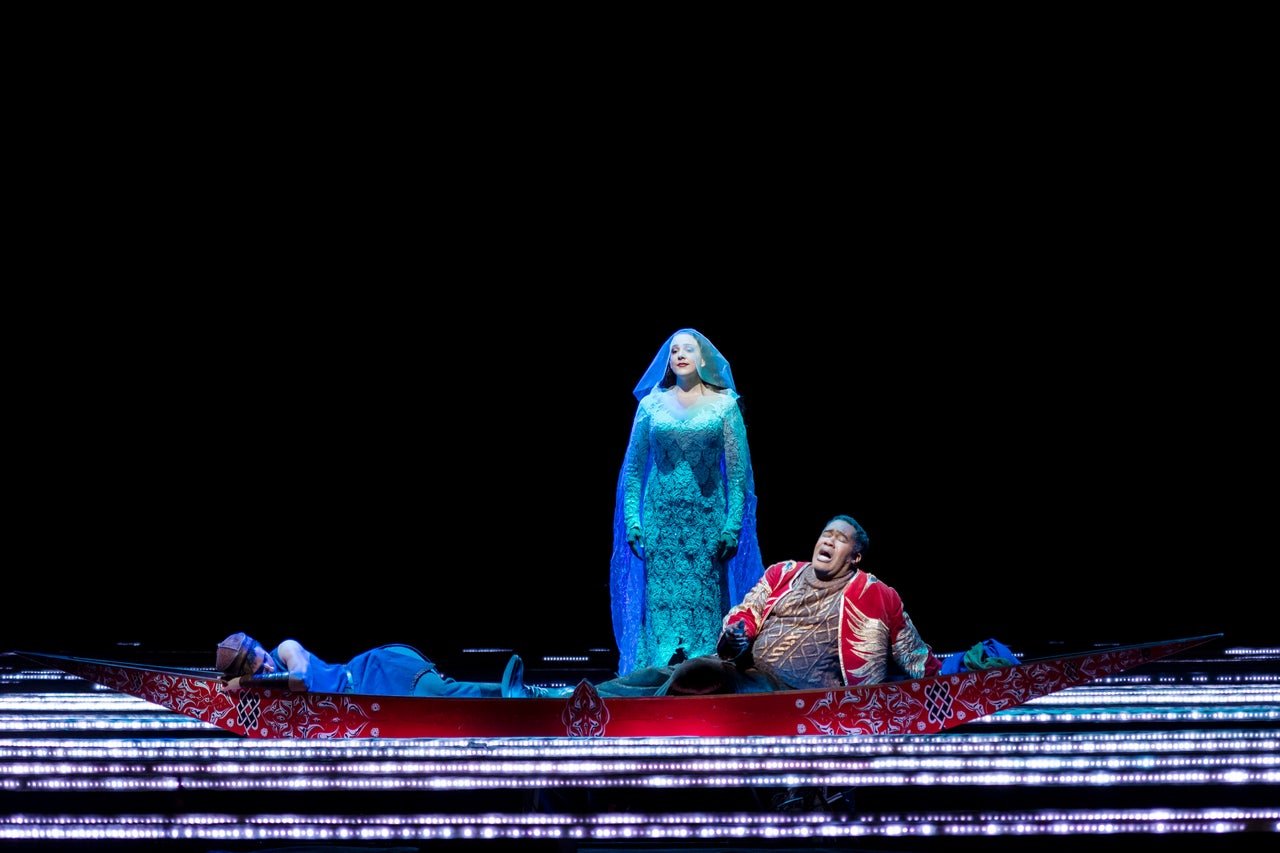 The plot, critics have been quick to point out, lacks the usual twists, turns, and soapy betrayals typical to opera. Instead the story moves slowly, giving ample space to a glittering set and haunting, ethereal score, conjuring a mood that lures the audience into a sort of trance.
The Washington Post's Anne Midgette described the work as "a long, dreamlike suspension of expectation" ― mimicking the experience of unrequited love. Saariaho's work, Midgette notes, privileges stillness and simplicity in storyline to accentuate the mesmerizing soundscape and hallucinatory visuals, creating an opera on no terms but her own.
The Met's performance of the opera, by Robert Lepage, features tens of thousands of LED lights, strung across the stage, which twinkle and change color quietly to resemble the magical swells of the ocean. The motif of the sea proves an apt metaphor for Saariaho's musical style, described by The New Yorker's Alex Ross as "an oceanic expanse of sound, one that shifts before one's ears and quivers with hidden life."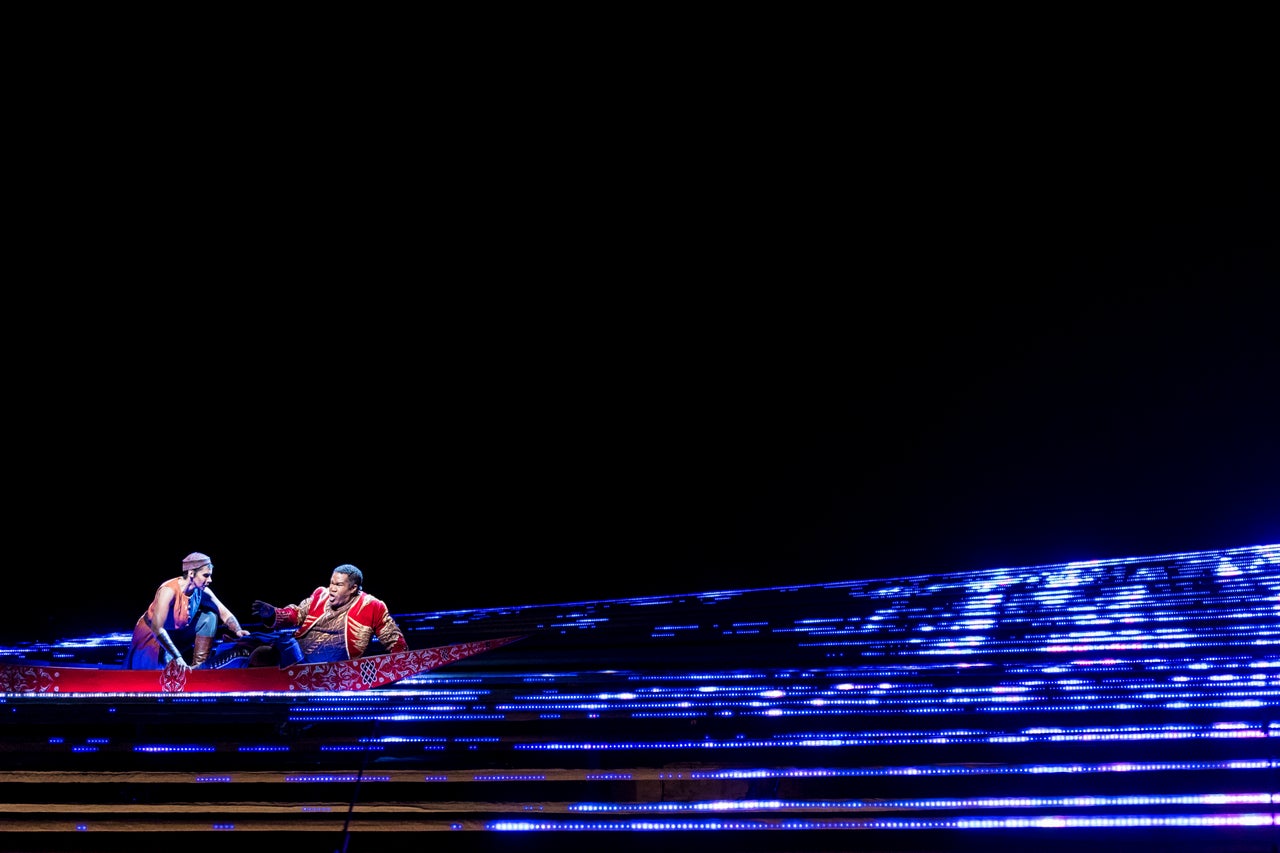 Clearly, the fact that a woman-composed opera at the Met comes around approximately every 100 years is beyond unacceptable. It's a reminder to us all that the major players in the visual arts and music scenes need to examine their customs, habits, and shortcomings when it comes to representation. The opera world must and can do a better job at carving out a future where composers of all genders, races and ethnicities feel compelled and empowered to create.
As Saariaho's piece shows, new perspectives come with new ideas, aesthetics, and tactics. "L'Amour de Loin" breaks from opera's conventional tropes to speak in a language unmediated by historical expectations. Without the novelty and variety a diverse new generation of composers would likely bring, the conventions of opera will grow stale and eventually, go extinct.
"Maybe we, then, should speak about it, even if it seems so unbelievable," Saariaho told NPR (after expressing initial reluctance to talk about gender in the opera world). "You know, half of humanity has something to say, also."
What can you as an opera fan do in situations like these? Familiarize yourself with the women composers history often ignores and seek out their performances. You can start with this Spotify playlist.