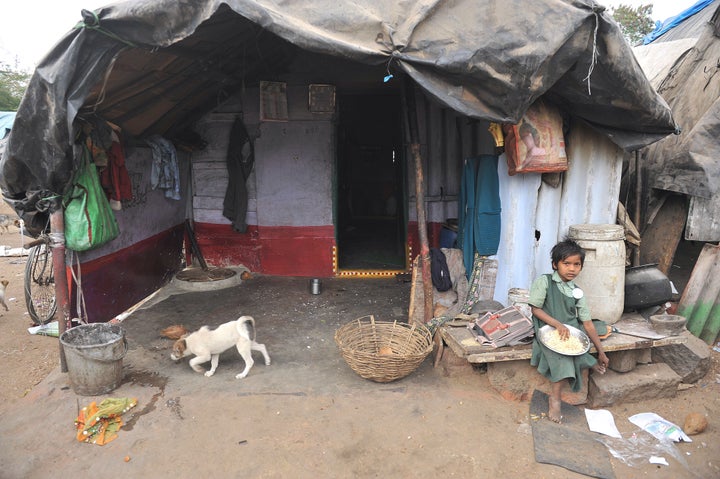 At midnight on October 31, 2011, an eight-pound boy named Pyotr Nikolayeva was born in the western Russian city of Kaliningrad. The Nikolayeva family was probably too busy welcoming their third child into the world to recognize that Pyotr had become, according to Forbes magazine, our planet's seven billionth resident.

Seven billion. That's twice the number of people who lived on earth 40 years ago, and experts predict that there will be nearly 10 billion of us 40 years from now, when human population growth is finally expected to peak.

Media commentary on this staggering population milestone emphasized the need for smarter approaches to family planning and resource conservation, but there was surprisingly little discussion of where we are going to put everyone and how we are going to make sure that 10 billion people will have affordable access to clean water, sanitation, and other basic amenities that are essential to leading a healthy and productive life.

More than a billion people live in overcrowded and underserviced slums already, and that number could rise to 2.6 billion people -- twice the population of today's China -- if we don't take action. We can start by empowering the world's poor with the tools they need to build better communities.

Lack of basic infrastructure in urban slums is a major obstacle to self-improvement and economic growth. When houses don't have water, women and girls spend countless hours gathering it from distant taps, shrinking their productive potential or their ability to go to school. Poor sanitation causes severe diarrhea and accounts for half of all hospitalizations in developing countries. Bad roads and power outages increase the cost of doing business for small entrepreneurs and limit job growth. The end result is billions of dollars in lost income and tax revenues.

Poor households and neighborhoods simply can't afford the huge capital costs that are required to produce extensive water systems, solid waste facilities, and graded highways. Those investments, typically ranging in the millions to hundreds of millions of dollars, are almost always financed by municipal bonds, which are themselves sourced from national treasuries or loans from international financial institutions like the World Bank.

This is where a whole new kind of financing is needed. The microfinance revolution created new ways for the world's poor to secure loans. But microfinance institutions (MFIs) normally offer financing in the range of $100 to $1,000, and they don't often have the capacity or authority to finance community-level infrastructure projects. These costs can range from $30,000 to build a neighborhood water pump with connections to every house, to $150,000 to purchase land and develop property lots that are fully connected to municipal water and power grids.

Identifying successful and sustainable ways to help the urban poor invest in their own communities is the key priority of the Urban Development special initiative of the Bill & Melinda Gates Foundation, and we are working closely with a range of partners to help poor communities gain access to low-risk financing that can bridge the huge gap that exists between microfinance loans in the $1,000 range and municipal loans that start in the $1 million range. We call this exciting new intermediate type of financing "metafinance" because it helps groups of low-income households pool their collective resources into down payments, secure financing for local construction at affordable rates, and work in partnership with cities to link their homes to essential public services.

Various innovative approaches to metafinance are already being pioneered by urban communities in Africa and Asia -- some through savings and some through credit. In Kenya, K-Rep Bank, one of the country's oldest MFIs, has begun financing loans for community-level water projects. It establishes the creditworthiness of communities by collecting a representative sample of monthly household cash flows and by factoring in future revenues that will be earned by the water plant.

In India, non-profit groups like the Self-Employed Women's Association (SEWA) utilize the collective savings of slum residents to negotiate co-financing agreements with municipalities. Slum residents agree to contribute 20 percent toward various neighborhood improvements, with government picking up the rest of the cost.

Metafinance is by no means a viable substitute for public investment in city-wide infrastructure. Local, state, and national governments must continue to take the lead role in financing large-scale investments, as they always have. But demographic trends in developing countries indicate that demand for access to basic services will only intensify in the years ahead, and metafinance can provide a way for the poor and underserved to partner with local governments and take an active role in improving the health, living standards, and productivity of traditionally marginalized communities. Every little bit helps.

Like microfinance, metafinance is a concept that will likely need strong support from philanthropic organizations as it establishes itself as a mainstream and financially sustainable service. And while various approaches to metafinance are already being practiced by communities around the world, more effort will be required to identify sustainable models and minimize financial risk to the poor. But if successful models can be developed, this new type of financial tool -- created and financed by slum dwellers themselves -- can play a key role in building lasting solutions to urban poverty in the developing world.

Melanie Walker is a Deputy Director in the Global Development Program of the Bill & Melinda Gates Foundation and leads the foundation's Urban Development Special Initiative. Together with Franck Daphnis of the Development Innovations Group, the foundation is supporting efforts to identify sustainable approaches to metafinance. Please see www.metafinance.org for more information.
Popular in the Community