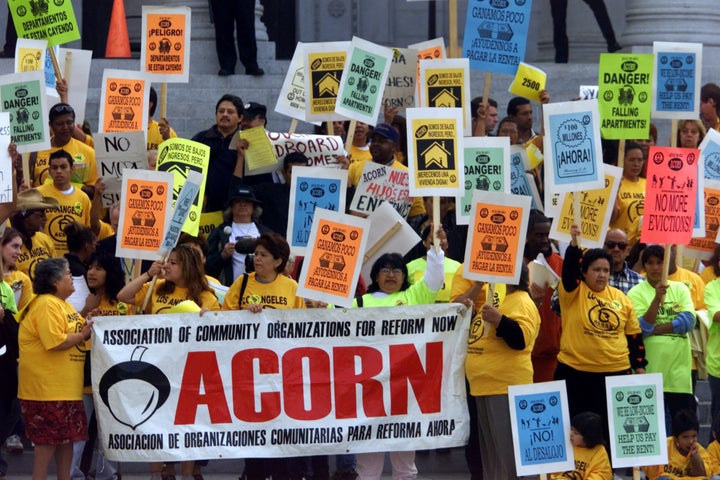 "This is the Abu Ghraib of the Great Society."

--Andrew Breitbart, conservative internet entrepreneur, quoted in Darryl Fears and Carol D.Leonnig, "The $1,300 Mission to Fell ACORN," The Washington Post, September 18, 2009.
Let's say at the outset: ACORN was wrong. They need to fix some things, to say the least.
Intentions and values, however, are evident in the metaphors we use. What does this statement say about what's behind the ACORN sting operation? Of course, Breitbart's exuberant; he really thinks he's taking down the whole liberal-left. He's an Internet entrepreneur and exaggerates. Okay! In retrospect, we may all conclude that this was the final straw for ACORN. Supporters just peeled away. That would be a sad ending.
Back to the metaphors. Let's be literal if that's not too contradictory. Abu Ghraib was about the Iraq War, torture, humiliation, videos, and breaking the rules of decency and internatiol convention. Bad stuff. ACORN wrongly gave advice to people who were trying to take advantage of public and private funds for illegal purposes. Were they all breaking the law or the public trust? In either case, not Abu Ghraib by a long shot.
On to "Great Society." Conservatives still want to lambaste the "big government" of Head Start, civil rights and local community programs. Or maybe they don't like that a lot of poor people started taking over city governments.
Like ACORN's organizing or not, they provided, for the most part, pretty good services for people needing a loan, who were screwed by exploitative sub-prime lending, or who were fighting foreclosure. In my mind, it's hard to argue with that -- whoever provides the services.