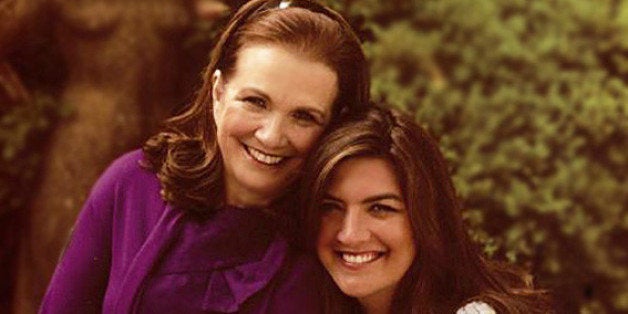 Every once in awhile, I am offered the opportunity to interview someone who is actively involved in work connected to the breast cancer community. However, as this is not the type of reporting or writing that I normally do, I have always respectfully declined. That was until I found out that Cate Edwards, daughter of former Senator John Edwards and Elizabeth Edwards, who is a spokesperson on metastatic breast cancer (MBC), was going to be in town for several events. Now here was someone with whom I wanted to chat, as I wanted to get the perspective of a daughter who dealt with her mom's MBC and how it affected her.
Cate's mom was first diagnosed in 2004. At that time, Cate was in law school and her younger brother and sister were both at home. Cate's first response was on the curative side with regard to how can we maintain, bat this down for as long as possible and live in a way that we won't regret regardless of the outcome. She found that she didn't know where to go for help to learn more about MBC, and as she was not in the same town as her mom, she was not at all of the doctors' appointments to know more about her mom's particular situation.
Her mom told Cate that she should continue her life on the path on which she was already on and not to drop everything and move back to North Carolina, as this was a long­-term situation. Her mom also never allowed the young ones to get lost in the shuffle, as so often happens. Her mom elected to have the necessary conversations with the little ones and let them know that she was still there for them. But, Cate also made sure that her brother and sister knew that she was also there for them and that they could count on her as they still can to this day.
Most importantly, although Cate and her mom had always been very close, their bond grew stronger after the diagnosis. There was almost a role reversal when it came to taking care of her mom, but they really learned to cope together. They took girl trips together including one to Paris and made every moment count, as her mother expressed that she knew that she would never be returning to Paris again. Other girl trips were taken, but there were also the days that were not so good when her mom spent the day in bed. At those times, it was not unusual for Cate to just lay down next to her and they would watch television together.
I would imagine that the key word here is "coping." No one knows what to do and you learn as you go along. There will be those times where you do things together and those where you do absolutely nothing. But, one of the most important things to understand is that while the patient is getting the best medical attention available, the patient and caregivers need emotional help and support.
Cate indicated that she was unable to find that help at the time that her mom was dealing with MBC and I know that when I sought that type of help a few years later, I couldn't find anything either. That is why I started to write my blog and that is why Cate has chosen to become a spokesperson on behalf of the "Count Us, Know Us, Join Us" program, whose mission is "to recognize those living with advanced breast cancer, their caregivers, supporters, friends, and family members. This is a community that has different physical and emotional needs from those in earlier stages of breast cancer. Several advocacy organizations partnered with Novartis to help bring much­ needed awareness to advanced breast cancer and more attention to its community."
I have known about and supported this community for as long as they have existed. Their "Team Inspire" is a group of women living with MBC and supporting, assisting and providing information to each other as well as to caregivers and those who are looking for new solutions and I believe that there is something for everyone dealing with breast cancer on any level.
Calling all HuffPost superfans!
Sign up for membership to become a founding member and help shape HuffPost's next chapter