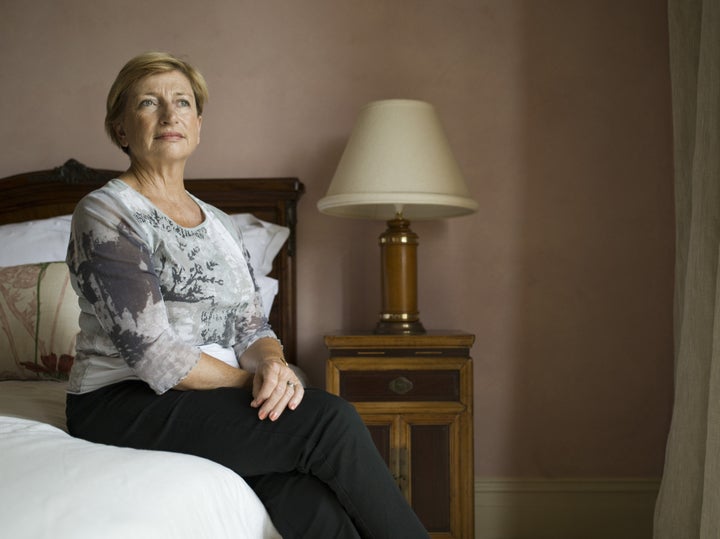 Tired of seeing pink? You're not alone, says Dr. Barron Lerner in a piece on Pink Ribbon Fatigue in the New York Times. While cancer awareness campaigns have heightened awareness about this condition, lessened women's fear of the disease and helped raise needed funds for research and care, some are finding the whole pink thing a bit too much.
But for more than 160,000 women living in the U.S. with advanced, stage IV breast cancer, the situation is not one they can turn off on their TV sets, or avoid by skipping out from pink-decorated malls: they're living and coping with the metastatic form of the disease, active treatments, side effects and, still, no known cure. Their outlook is tempered, maybe best portrayed in a spectrum of gray.
In October, 2009, the U.S. Senate and House voted to support the designation of October 13 as a National Metastatic Breast Cancer Awareness Day. The point of those proclamations was to draw attention to the needs of the metastatic breast cancer community.
"We want people to know we exist, that we're still alive," says Ellen Moskowitz, president of the Metastatic Breast Cancer Network. The day is not about general cancer awareness; it's about acknowledging the distinct needs of people who have the advanced, incurable form of breast cancer. "We've been hidden in closets," she says.
Sharon Heimerl of East Bethel, MN, has experienced both sides of the breast cancer experience: five years after she completed her treatments for in 1999, she thought she was cancer-free. She's 56, with a son in the marines, a daughter and three grandchildren. When her disease came back last year, in the form of painful, bony metastases, her outlook on life changed.
"Well, whoop-de-do," she told me. "I don't think there's much to celebrate about having terminal, stage IV breast cancer." Still, she's optimistic in trying new treatments. "I'm going to be one of the two percent who make it out in the tail end of the curve," she says.
Kathy Albain, M.D., an oncologist and professor at Loyola University Chicago, has performed research and cared for women with metastatic breast cancer since the mid-1980s. "I applaud the emphasis on this population of survivors because the public doesn't usually have their needs on their radar screen, unlike women diagnosed with early stage disease," she says. Nonetheless, she's optimistic about the future.
"We're light years ahead of where we were a decade ago," she considers. "Now, women with metastatic breast cancer are living longer and better lives." There's a crucial need for more research dollars to find new treatments for these Stage IV patients.
Patients like Jennifer Bockey of Blissfield, MI, would agree. She's a 44-year-old single mother with metastatic breast cancer who works full-time and run two miles in most evenings. She's frustrated by the October awareness campaigns. "There's a perception that this is a curable disease, and it's not," she told me.
People are plenty aware of breast cancer, she considers. "Now, we need to put the money toward science and research, and not so much about awareness," she says. "It's treatable, but for people like us who live with it as a chronic condition, we want to see treatments developed that are effective and tolerable."
The prognosis for women with advanced breast cancer is highly variable, Albain emphasizes. Overall, the numbers are getting better: "Median survival for women with Stage IV disease has progressed from one, to two, and now three years on average, at least," she says. "But it depends on the individual, based on the biology of her tumor." Therapy and prognosis has to be tailored in each situation, she states.
In this context, some might ascribe the lack of research on the needs of metastatic breast cancer patients to the lack of precise information on their numbers. Some suspect the number of women living with metastatic breast cancer exceeds 160,000, now that median survival is lengthening.
"One hundred and sixty thousand is an estimate only," says Musa Mayer, an author and advocate for patients with advanced breast cancer. "Nothing more definitive is available," she said, explaining that because the NCI and SEER database record only incidence, initial treatment and mortality data, what happens in between -- in terms of recurrence and the exact number of women living with metastatic breast cancer -- is undocumented.
"It is as if these metastatic women are invisible, that they literally don't count," she indicated. "And when we don't count people's needs, we can't provide or plan for them."
The reality of metastatic breast cancer can be frightening to patients and their families who want to be positive, Moskowitz suggests. "We are definitely out of the pink spotlight. All the stories are about survivors, 'rah, rah,' who everyone applauds."
"It used to be the C-word," she says. "Nobody said they had cancer. Now it's the M-word nobody mentions. The word is metastatic."
Related