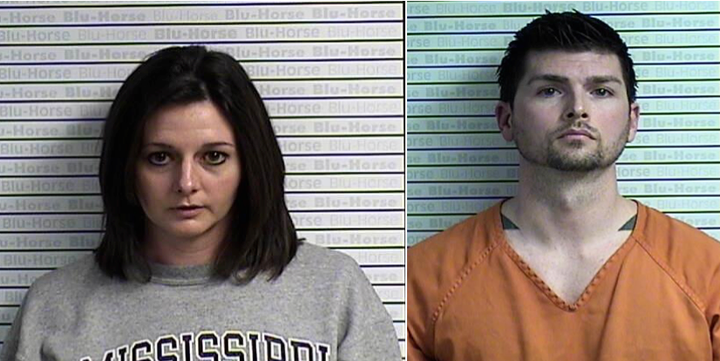 Hundreds have rallied to the defense of a Kentucky meteorologist who faces felony charges after police uncovered a marijuana grow house and a cache of guns and ammunition.
WPSD-TV reporter Victoria "Tori" Shaw Smoyer, 32, was arrested with her husband, Tyler Smoyer, 35, Tuesday after state police say they also recovered drug paraphernalia and seven pot plants inside and outside of their Mayfield home.
The weapons included six long guns, two pistols, two silencers, eight storage boxes of ammunition, as well as a tactical vest, state police said.
Police arrested the couple after someone contacted their Text-a-Tip Program anonymously. After performing a "knock and talk" at the house, they returned with a search warrant, they said.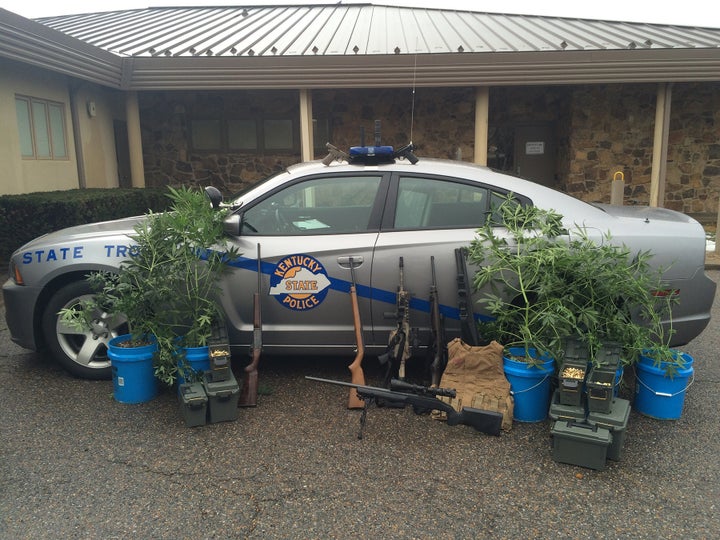 Officers arrested both of them on charges of firearm enhanced cultivating of five marijuana plants or more, a class C felony; possession of marijuana, a class B misdemeanor; and possession of drug paraphernalia, a class A misdemeanor. The couple has since been released from the Graves County Jail, records show.
Twenty-three states, not including Kentucky, currently allow medical marijuana use. Four states -- Alaska, Colorado, Oregon and Washington -- also allow its use recreationally.
The growing number of states allowing the use of marijuana either for medicinal purposes or recreational has led many voicing support for the Smoyers.
"Haroin (sic) is killing our kids but they are ruining peoples life over a plant! Weed! Grass that grows on the ground! What is wrong with America today???" one person said. 
Others have voiced outrage in a comments section on WPSD's website where the station had announced Smoyer's arrest.
"Congratulations KSP! You really got some dangerous hardcore criminals off the street! I hope you sleep well at night knowing you just messed up the lives of two people for smoking a plant that is legal in several states. Super Troopers," one person wrote, earning more than 200 thumbs ups.
PHOTO GALLERY
The Most Influential Marijuana Users
REAL LIFE. REAL NEWS. REAL VOICES.
Help us tell more of the stories that matter from voices that too often remain unheard.