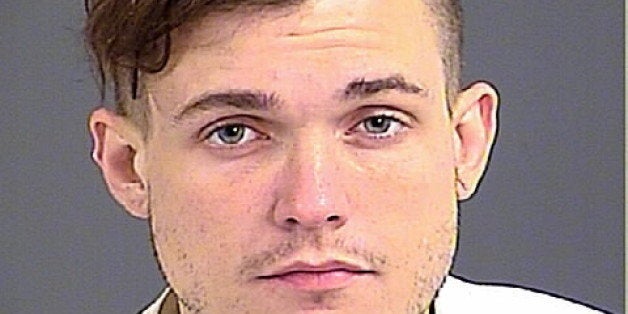 This wasn't a chemistry class on the roof of a College of Charleston building.
Authorities busted a 25-year-old man for allegedly running a meth lab atop a campus apartment complex.
Justin Allan Paulus was charged Monday with manufacturing and distributing methamphetamine. The penalties upon conviction carry up to 15 years in prison, a fine of up to $25,000, or both, a spokesman with the South Carolina Law Enforcement Division told The Huffington Post.
On Nov. 27, investigators were called to check out the roof of the upperclassmen dorm and discovered a cornucopia of meth lab evidence: a Coleman camper propane cylinder, muriatic acid, salt dispensers, pseudoephedrine and other items, police documents say. A guitar and sleeping bag were also discovered.
Cops apparently were able to link Paulus to the makeshift meth lab when College of Charleston Public Safety officers visited the building the next day and spotted him on the roof, the affidavit noted. He was arrested for trespassing and was found to have matches, syringes and a "spoon with a white residue" on his person. The residue "field-tested presumptive for methamphetamine."
Paulus said he was fetching his sleeping bag and guitar, according to authorities.
Surveillance footage allegedly shows him making two purchases of pseudoephedrine, a common component used to make meth, at a CVS Pharmacy. A report from local news outlet WCSC said the CVS is under the apartment building and that an employee was the one to originally summon cops when a liquid began to leak into the store.
Popular in the Community