Method Man is fed up. In a HuffPost Live interview Wednesday, the rapper expressed great frustration with the hip-hop media, excoriating the publications he's harbored some resentment toward for nearly two decades.
During a conversation about his upcoming movie, "The Cobbler," Meth took his issue with rap media all the way back to the Notorious B.I.G.-Tupac beef, which left both rappers slain and two coastal legions of artists beefing with each other over several years. He particularly pointed out Vibe magazine's role in the conflict because of this 1996 cover. Here's what Meth told host Ricky Camilleri on the matter Wednesday:
With that East-West crap, Vibe has to take a lot of ... they should've got a bullet. They should've got a bullet instead of Pac or B.I.G. When they put that cover up with B.I.G. and Puff on there, when B.I.G. took that picture, he didn't take that picture thinking East vs. West. He took a picture thinking, "I'm going to be on the cover of Vibe." What came after is what solidified East-West beef for all the dumb motherfuckers around that don't know how to think for themselves. Maybe they just don't like West Coast people, maybe they just don't like East Coast people, but that fueled the fire. ... Pac even said himself, "You guys injected yourselves into a beef that was just between me and Bad Boy [Records]." Had nothing to do with nobody else. He said it himself.

Those frustrations returned this week, as XXL drew Method Man's ire with an article concerning Wu-Tang's mystery-shrouded new album, "Once Upon A Time In Shaolin." The album, produced and masterminded by Wu affiliate Cilvaringz, will only have one physical copy and will be sold to the highest bidder, in the vein of a famous painting. The biggest confusion concerning the album's release, even within the Wu-Tang Clan, concerns the clause that upon buying it, the owner cannot sell it commercially for 88 years.
Meth was unaware of that stipulation during his XXL interview, and he said the interviewer, Miranda Johnson, gave him "half information" regarding the 88-year clause. In turn, Meth was quoted as saying, "Fuck that album."
The information that she gave me was that no one would be able to hear this album for 88 years. I'm like, "Really? What? I don't know what's going on." If RZA had been on point keeping us in the loop on the album, that probably would never have happened. ... She took advantage of that by giving half information. So be it. I live by the quote. I said it. It's there. But what happened to the other eight minutes of the interview about "The Cobbler," and other things I was doing, as far as the business? That portion of the interview went up no later than two hours after I said it.

Shortly after his quote made the internet rounds, Meth said RZA texted him to clarify the clause, and now all is well between the two. (If you're still confused about the album's unique release, here's RZA's explanation).
Meth's last target on HuffPost Live was Cilvaringz, who he called a "B-level" Wu-Tang member. Meth said when he recorded his verses for "Shaolin," he felt there was nothing special about the record and that each member who rapped on the album was paid individually for the features. Meth doesn't have a problem with that part, or the album's contents in general; he's peeved at the "gimmicks" along the way, including the 88-year clause.
Can't stand Cilvaringz, by the way. ... Basically, I got tired of the questions about the album and not being in the know about what's going on with the day-to-day things of this. It's never us coming with the gimmicks. It's always on the outside, a "B" Wu guy or somebody like that coming with some crap that's just so gimmicky. It makes you scratch your head and say, 'Why Wu-Tang?' when it's not Wu-Tang. It's just one individual thinking he knows what's best and just doing weird stuff, man. I think it's just crazy weird. Yes, I'm discrediting Cilvaringz, but I'm not discrediting the product. I'm just discrediting him and the way he made his move. I dug it at first, but when they start doing the whole 88-year thing and not explaining it to people, because there are a lot more dumb people than smart people. To a lot of people, it's saying 88 years, you're not going to be able to hear this album.

Considering all the above, Meth says he's done talking to hip-hop media.
"I'm hanging it up," he said. "I'm not going to name names, but they know who they are. And don't come and ask me for nothing. Not a quote, nothing."
Watch the full HuffPost Live conversation, including more on "The Cobber," hitting screens Friday, here:

Sign up here for Live Today, HuffPost Live's new morning email that will let you know the newsmakers, celebrities and politicians joining us that day and give you the best clips from the day before!
Support HuffPost
The Stakes Have Never Been Higher
Related
Before You Go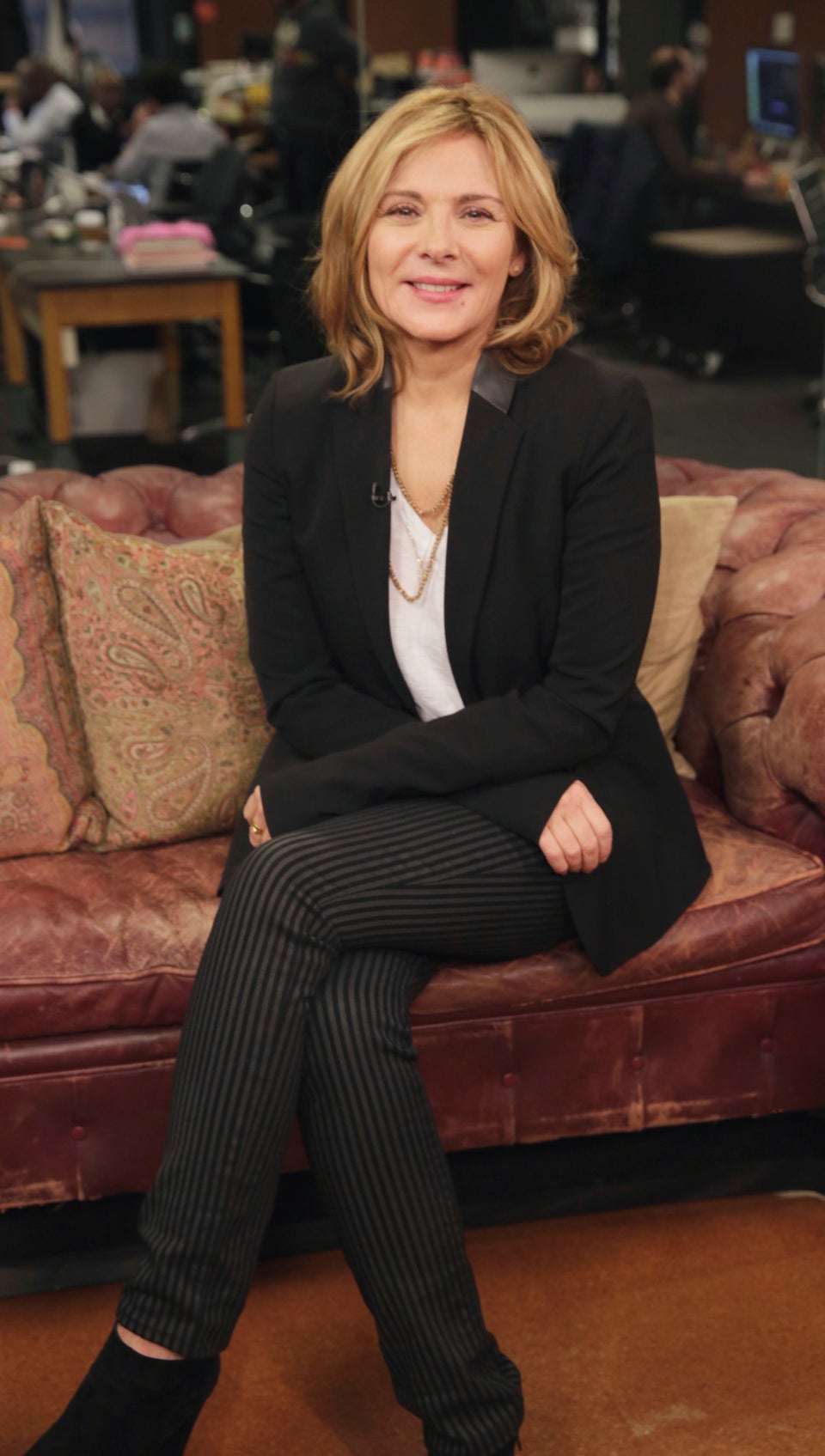 HuffPost Live's Celebrity Guests
Popular in the Community