Politicians visiting Capitol Hill this week might have witnessed a truly elegant display of shade outside a United Methodist Church building.
The sign outside the UMC building referenced Matthew 25:35, a Bible verse about welcoming the stranger that has become a rallying cry for those opposed to President Donald Trump's immigration policies.
But the building's version of the verse had a twist.
"I was a stranger and you tear gassed me," the sign reads. "...Wait a second."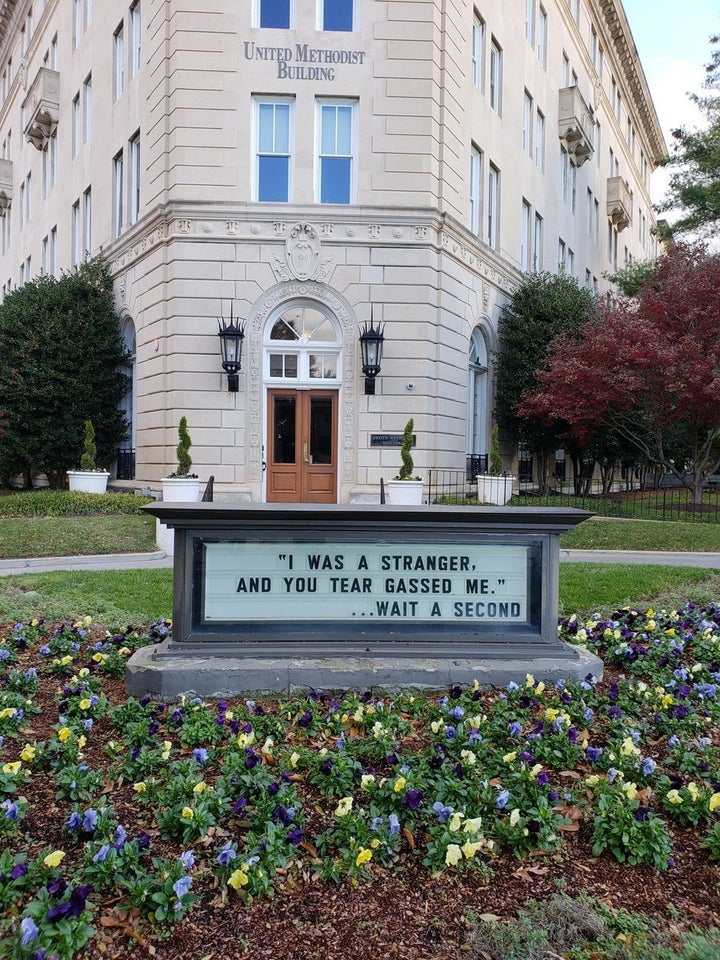 The sign, located right next to the Supreme Court and steps away from the Capitol, subtly condemned federal agents' use of tear gas at the U.S.-Mexico border on Sunday.
Border Patrol agents used tear gas to drive back migrants breaching a fence to enter the U.S. at the San Ysidro border crossing. The wind carried fumes from the tear gas canisters to people hundreds of feet away who were not attempting to enter the country, The Associated Press reported.
No serious injuries were reported from the incident, but photos of a mother frantically dragging her two children away from the fumes sparked outrage among Democratic politicians and immigration advocates.
On social media, Christian activists who were upset over the images repeatedly pointed to Matthew 25. In that chapter, Jesus teaches that those who care for strangers and others in need will be welcomed into heaven.
The original Bible verse reads:
Come, you who are blessed by my Father; take your inheritance, the kingdom prepared for you since the creation of the world. For ... I was a stranger and you invited me in ... Whatever you did for one of the least of these brothers and sisters of mine, you did for me.
R. Warren Gill is a spokesperson for the United Methodist General Board of Church and Society, the building's proprietor. Church and Society posted the message to highlight the "disconnect" between the words of Jesus and the actions of the U.S. government, Gill told HuffPost.
"People are fleeing authentic and disturbing violence, violence most Americans only see in fiction," Gill wrote in an email. "And [they] were welcomed at the border with tear gas."

The United Methodist Building is the only nongovernmental building on Capitol Hill. It houses offices for faith-based advocacy organizations representing the Episcopal Church, the Presbyterian Church (USA), the Islamic Society of North America and many others.
The sign will change in a few days to reflect the start of the Advent season, Gill said. It has often been used in the past to make statements about the issues of the day or to celebrate particular seasons.
Church and Society sees the sign as an extension of the church's advocacy work, Gill said. For example, during the confirmation hearings of Justice Brett Kavanaugh, the sign read, "Women have the right to live without violence."
"I think Jesus was clear. We are called to love our neighbors and protect children. We must welcome the stranger," Gill wrote in an email. "There were barefooted babies at the U.S.-Mexico border this weekend, and the U.S. government threw tear gas at them."
"It's shocking, and it's immoral."
Support HuffPost
The Stakes Have Never Been Higher
Before You Go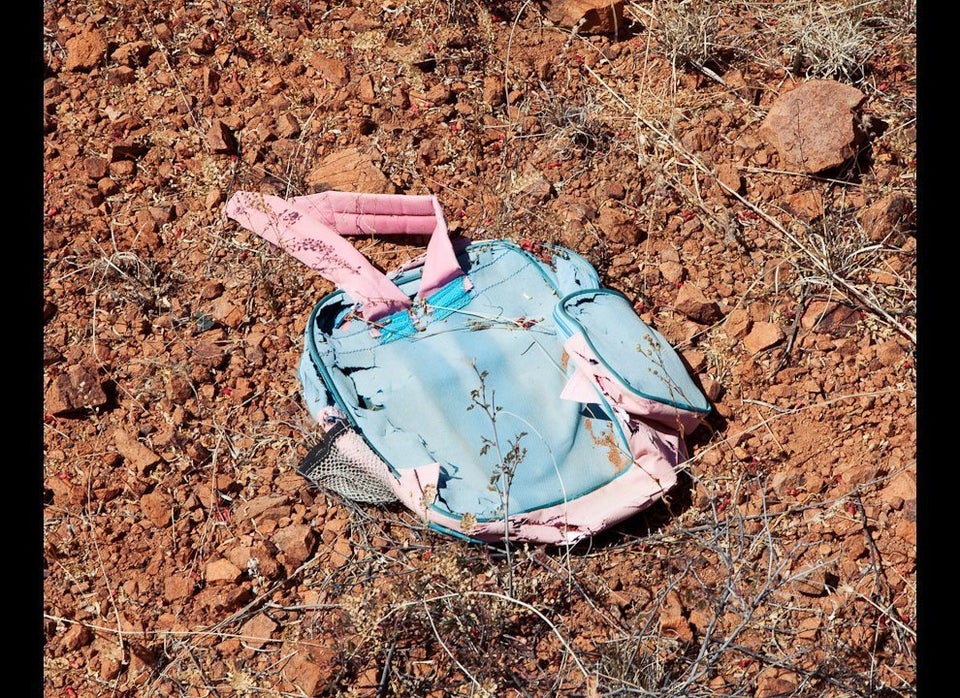 Migrants Belongings Left Behind Crossing Border
Popular in the Community