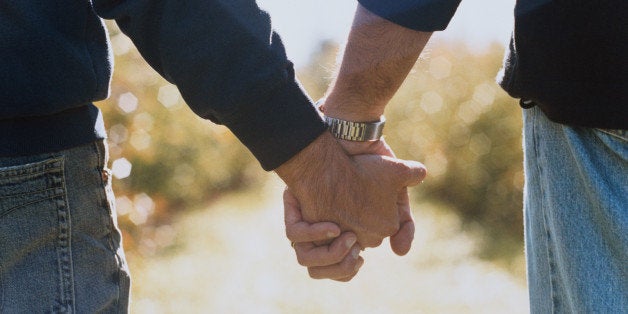 (RNS) The United Methodist Church's highest court gathers for its semiannual meeting in Baltimore on Wednesday, as the denomination confronts a growing movement of defiant clergy members opposed to church doctrine on gays and unwilling to back down.
* The Rev. Steve Heiss, of Binghamton, N.Y. Heiss must promise by Thursday (Oct. 24), that he will never again preside at a same-sex wedding or face a church trial that could lead to his loss of clergy credentials. He said he will refuse.
* The Rev. Frank Schaefer of Lebanon, Pa. He will be tried Nov. 18-19 for officiating at the 2007 same-sex wedding of his son.
* The Rev. Gordon Hutchings of Tacoma, Wash. He faces a complaint for presiding at a same-sex marriage in his state.
* The Rev. Sara Thompson Tweedy of New York. She faces a complaint of being a practicing lesbian.
Those are just the rank-and-file clergy. To get a sense of the growing momentum opposed to the 1972 rule that says "the practice of homosexuality is incompatible with Christian teaching," consider:
* Retired United Methodist Bishop Melvin Talbert, on Saturday (Oct. 26), will preside at the wedding of two men in Alabama. (The men legally married in Washington, D.C.) He is the only bishop to publicly commit to such an action.
* The Rev. Thomas Ogletree, the former dean of Yale Divinity School and Drew Theological School and one of the authors of a section of the rulebook, known as the Book Discipline. Ogletree is awaiting details about a church trial for presiding at a wedding of his son to another man.
"Martin Luther King said there are risks when you stand up to unjust laws," said Ogletree, 80, an ordained elder in the New York Conference of the United Methodist Church.
The Book of Discipline, the denomination's collection of law and doctrine, forbids the ordination of "avowed" homosexuals and bans clergy from officiating at same-sex marriages or holding such ceremonies in its churches.
The church law cannot change until the next quadrennial conference, in 2016. But at its meeting, the Judicial Council, the "Supreme Court" of the United Methodist Church, will consider a number of related resolutions. One asks the council to support a Western Jurisdiction 2012 resolution that says the church is in error on homosexuality and should ignore the Book of Discipline's laws on it.
Also on the docket are a New York Conference resolution commending clergy, laity and congregations who "help to provide for the pastoral needs of same-sex couples" and a case involving the ordination eligibility of a Southwest Texas candidate who is a lesbian.
The Rev. William Lawrence, president of the Judicial Council and dean of the Perkins School of Theology at Southern Methodist University in Dallas, said he could not discuss specific cases.
"There are times when laws of the church that appear in the Book of Discipline are in conflict with other laws in the book," he said. "In that case, we have to decide which case prevails."
John Lomperis, United Methodist program director of the Institute on Religion and Democracy, said clergy cannot choose which church laws to follow, and he said bishops should hold them accountable for breaking laws.
"If there are meaningful consequences, there could be a meaningful healing," he said. "If you end up getting suspended or losing your clergy credentials, it might not be so attractive."
Lomperis said church law should not change simply to reflect the growing support for gays in American society.
"We're not a weather vane," he said. "We are actually a global church. We are not seeing these social, secular shifts in global Africa. I would see it as ethnocentric for the church to take its cues from just the American culture."
Those who support changing the laws say those parts of the Book of Discipline contradict sections that call for clergy to treat all people with dignity.
"The tide is turning," said Jimmy Creech, a former ordained elder in Nebraska who lost his clergy credentials after a 1999 church trial found him guilty of presiding at gay weddings. "If all the clergy who clearly understood this to be a violation of the humanity of lesbian and gay people stood up, the church would have no choice but to back down."
Creech, 69, is pleased with the public defiance of what he calls "completely bigoted" church law.
Ogletree, who grew up in Alabama and was involved with the civil rights movement of the 1960s, points out that the denomination formerly supported slavery and racial segregation and denied a full role for women. When those policies were found to be wrong, the church changed, Ogletree said.
He's convinced now is the time for action, adding: "I don't think we can bring about change without more of us stepping forward boldly."
Related
Before You Go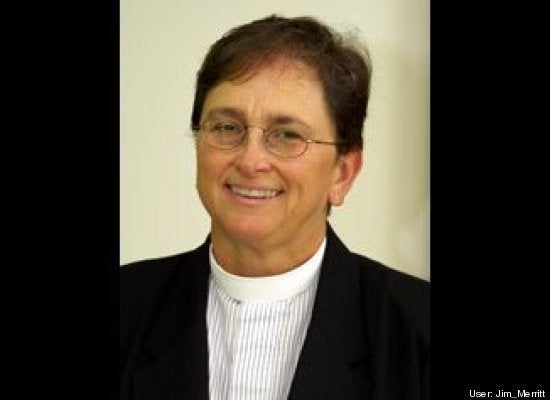 Most Inspiring LGBT Religious Leaders
Popular in the Community