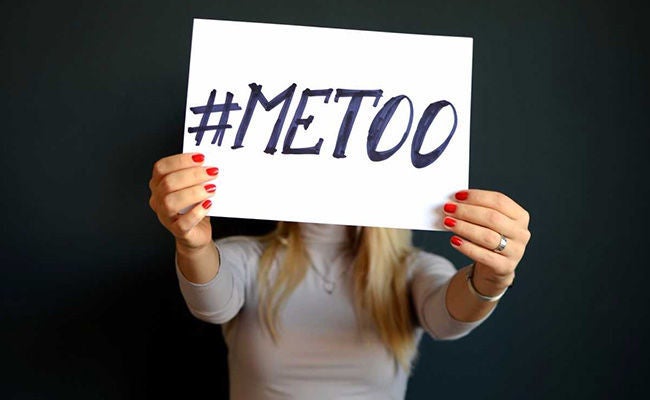 It was only a few weeks ago that Time Magazine decided to name the hashtag #MeToo, Person of The Year. It was a surprise for many, but in reality, something that has been cooking for quite some time.
More appropriately, many would argue, is that the real unsung heroes here are the "the silence breakers" as represented by #MeToo. The countless women who have come out sharing their courageous stories.
The #MeToo campaign rose to prominence as a social media campaign in the aftermath of various high-profile accusations against media and movie personalities, including NBC co-host, Matt Lauer; Hollywood producer, Harvey Weinstein, and many others.
While a majority of the high-profile #MeToo stories have come forth from women in the entertainment industry, there are countless others, regular Americans, who have also been affected.
The movement, which doesn't seem to come to an end, anytime soon, continues to add prominent figures, that are taking a stand and are continuing to raise awareness for this important issue.
One of them, producer and businessman, Carlos E. Stolk III, who resides in South Florida, believes that through music, we can reach a larger part of the population and make sure that the main message of #MeToo Campaign, to protect women and advocate for them, continues to move forward.
Recently, I got to sit down with Carlos E. Stolk III and get his take on the #MeToo Campaign and what he plans on doing to continue giving a voice to the countless women across the world.
Why is the #MeToo Campaign So Important To You?
There's no question that the #MeToo Campaign is important and I want to see its continued growth. But what's even more important, are the people behind it; the countless women who have been brave and courageous to share their stories. It is thanks to them that such important awareness continues to be amplified, however, we can't stop there.
As a society, we have a duty to continue to use a variety of platforms to raise awareness to one of the most important challenges of our century. We might all disagree about religion, politics, and other issues, but the one thing, we all love, cherish, and appreciate, is music. That's where I try to come in and help out.
How are you contributing to this important movement?
In the last year, I've had the privilege to work with amazing audio engineers, producers and artists, to recreate popular songs that although originally they may have a negative connotation, we look for ways to flip the script and make them popular but also positive.
Two of these songs, which have garnished positive feedback, are the remixes to the Latin Hit, "Cuatro Babys", originally sung by Maluma, and then Snoop Dogg's and Pharrell's "Beautiful".
*You may listen to both remixes here (remixes are for non-commercial purposes only and hosted by independent DJs and producers.)
What else needs to be done to advocate for women?
The only way to repair the wounds of this issue is through the root of the problem. Men have a huge role to play here, especially through education. Parents, brothers, sisters, all of us as a community, we all have a role to play, to educate our men and women, on how to treat each other.
We all have a purpose. The key here is to use that purpose the right way. Take the right path.
What projects do you have in mind for 2018?
I'm working with Eqlectic Enterprises, an up and coming record label. We are dedicating ourselves to making music, but only music with a purpose.
We are currently working on a few other songs that we would like to recreate, as well as some originals. But the end goal is all the same - how do we empower people to make good choices? To be good humans? That, at the end of the day, it's what our projects are all about.
As Carlos, himself ended the interview: "Women are always the most influential. At the end of the day, they make the world go round."
Stay in touch with Carlos E. Stolk III:
REAL LIFE. REAL NEWS. REAL VOICES.
Help us tell more of the stories that matter from voices that too often remain unheard.
This post was published on the now-closed HuffPost Contributor platform. Contributors control their own work and posted freely to our site. If you need to flag this entry as abusive,
send us an email
.