Infrared satellite images released by U.S. officials to NBC News show a heat flash near the location of the crash that killed all 224 passengers, the network reported.
The sign of a flash contradicts speculation that the commercial airliner was downed by a missile. Instead, intelligence analysts told NBC, it suggests that the explosion may have originated on board the plane.
"The speculation that this plane was brought down by a missile is off the table," the official told NBC.
Russian officials expressed doubt after an Islamic State affiliate claimed responsibility for the crash, arguing that the terrorist organization likely lacks sophisticated weaponry needed to shoot down a plane from an altitude of 31,000 feet.
Meanwhile, the Russian airline on Monday denied that mechanical failure or pilot error could have caused the crash.
"The only possible explanation could be an external impact on the airplane," said Alexander Smirnov, Metrojet's deputy director. Russia's top aviation official chided the company for "jumping the gun" on ruling out mechanical or pilot error.
The Associated Press contributed to this report.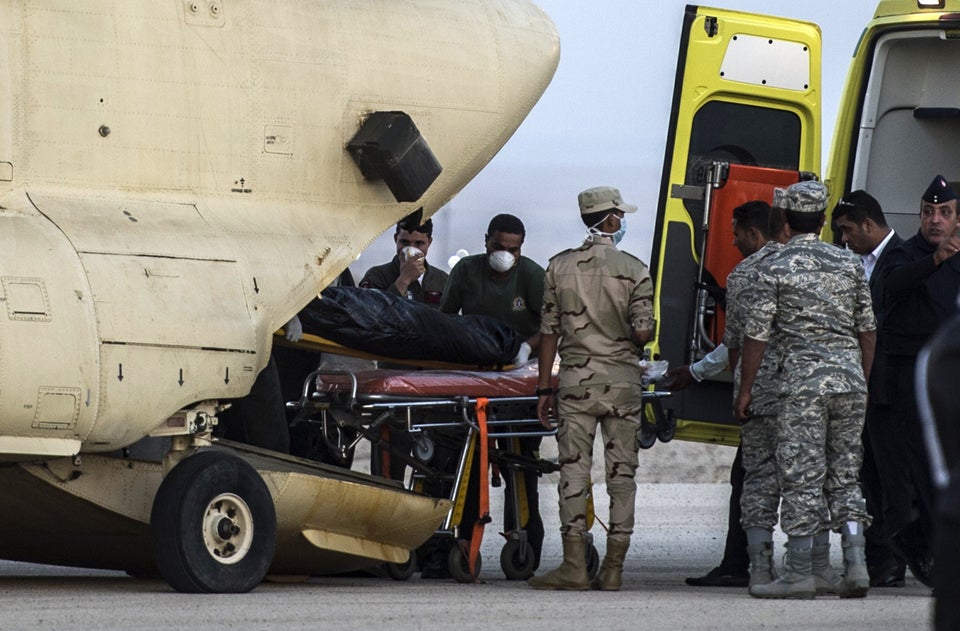 Metrojet Crash
Related
Popular in the Community