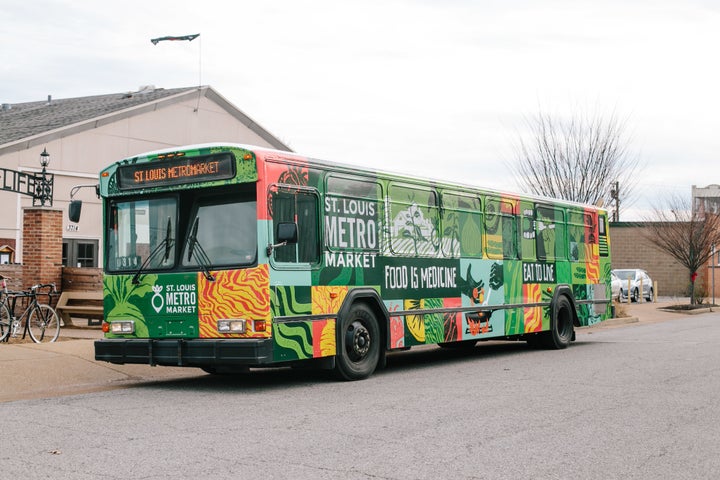 If you live in St. Louis, Missouri, a bus brimming with fresh produce may just turn up in your neighborhood or at your job.
The St. Louis MetroMarket is a full-service grocery store on wheels. The bus, dubbed "Turnip1," is stocked with fresh fruit, vegetables, meat, dairy and bread from local farmers and community gardens. MetroMarket also likes to promote where its food came from, and uses the overhead space on the bus, where you'd typically see ads, to tell those stories. Outside of the bus, workers and volunteers offer nutritional information and food demos that show customers how they can prepare the food sold on the bus.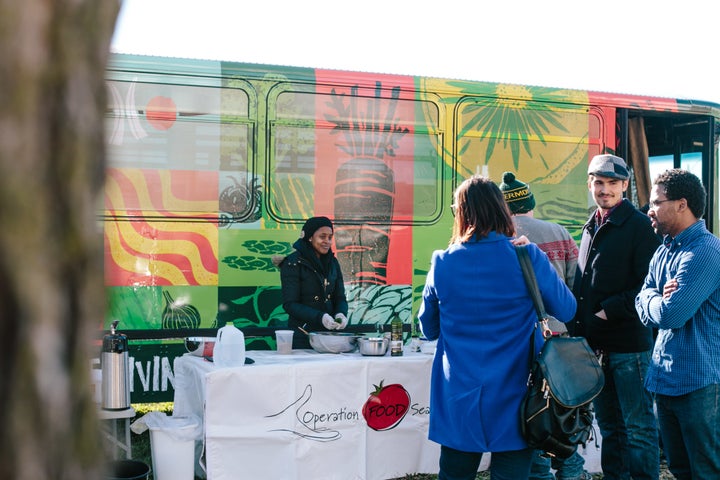 But MetroMarket isn't just a farmers market on wheels.
"I would hate people to get lost in the novelty of what we do because we sell groceries on a bus," Jeremy Goss, a Saint Louis University medical student and one of the founders of MetroMarket, along with Washington University graduates Colin Dowling and Tej Azad, told The Huffington Post.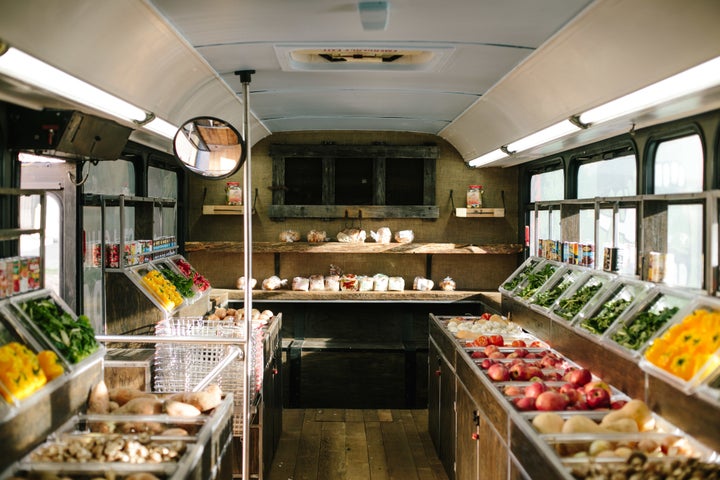 Because the true brilliance behind this nonprofit, which got off the ground with grants, donations and a free bus provided to them by St. Louis' metro transit department, is rooted in the specific places in which the bus parks — corporate parking lots and low-income neighborhoods void of one vital business.
"Entire communities in St. Louis don't have a grocery store," Goss said. "It was very frustrating to us."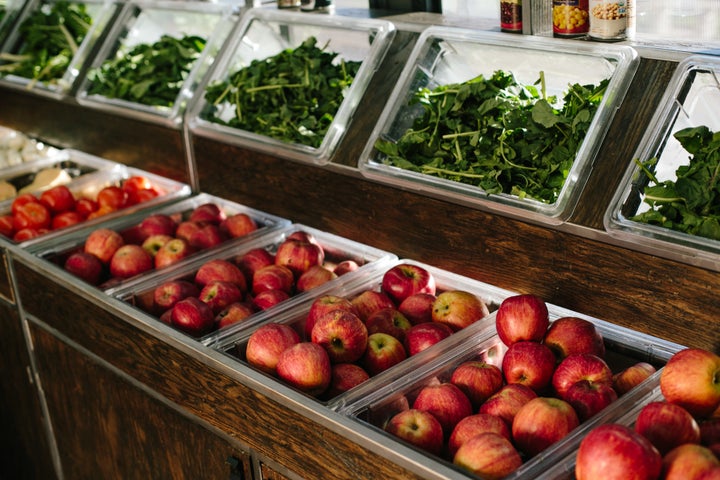 In order to shop at MetroMarket you need a membership, or Fresh Pass, which costs $150. But this membership can be subsidized in one of two ways, either your employer pays for your annual membership or you live in a food desert community ­— or a low-income neighborhood without a grocery store — and live below the poverty line.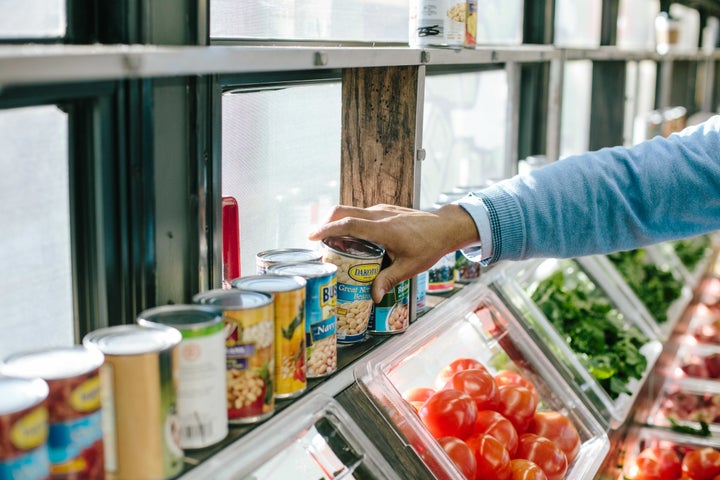 "We take the revenue that we make from the corporate campuses, and use that to offset the work that we're doing in low-income communities," Goss said. "For every corporation we take on as a customer, we can subsidize this work in a low-income community."
Food prices are also on a sliding scale. Someone with a corporate membership would pay retail prices so those who don't typically have access to quality food can buy it at cost.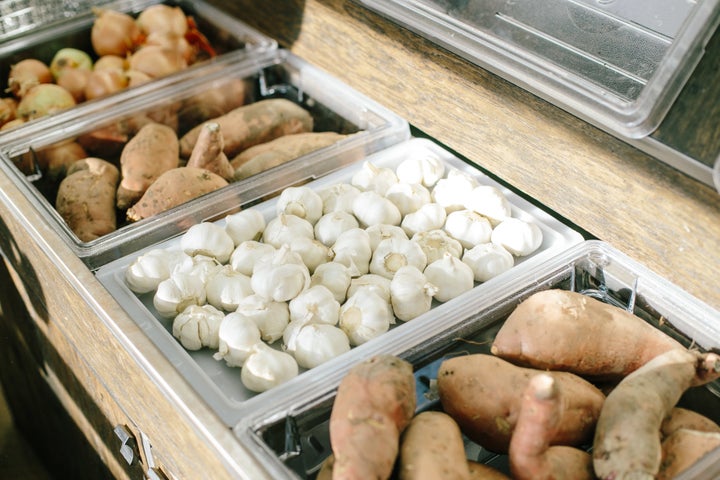 So far, the corporations that have partnered with MetroMarket believe in its social mission. Employees volunteer to help with the educational events outside of the bus and one partner, Cardinal Glennon Children's Hospital, even has its doctors write some unique prescriptions.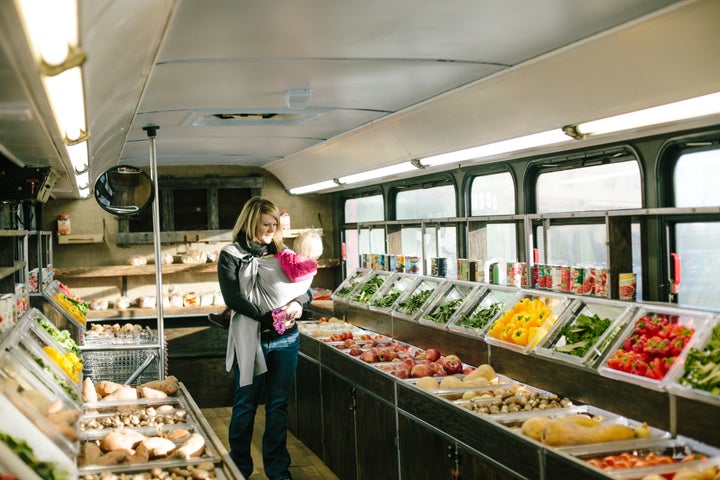 "The doctors will be screening and evaluating their patients for hunger in ways they haven't before," said Goss. "And when they find a patient that does need a resource, they're going to write them a prescription for fruits and vegetables."
Related
Before You Go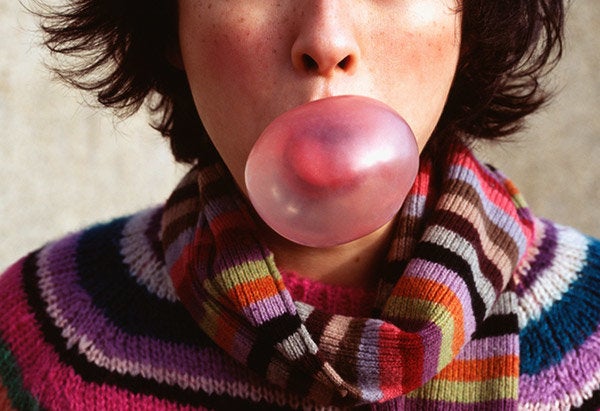 Sneaky Tips For The Grocery Store