If the "Baltmain Army" isn't walking in your fashion show it can be challenging to gain notoriety for your clothing brand. This is one of the many obstacles emerging designers face and strive to overcome. Luckily, entrepreneur and philanthropist Maxine Viktor has come to the rescue with Metropolitan International Fashion Week Miami. MMIFW has been called the "one stop shop for designers looking to promote themselves and their lines". Having fashion buyers, celebrities and industry elite in attendance would make any emerging designer anticipate next year's show.
With a strong background in special event planning and public relations, Maxine Viktor decided to take on the challenge of running, organizing, and planning a fashion week. In 2012, MMIFW debuted with an array of domestic and international designers some of whom have gone onto NYFW and other notable fashion weeks. In order to organize this event Maxine had to acquire event spaces, conduct model casting calls, arrange pre-event media interviews for designers, oversee marketing and event preparations, attain event sponsors such as Beauty School of America and Vita Coco, and sponsor visas of foreign designers. With perseverance and many cups coffee, Maxine was able to successfully pull off her first of many fashion weeks.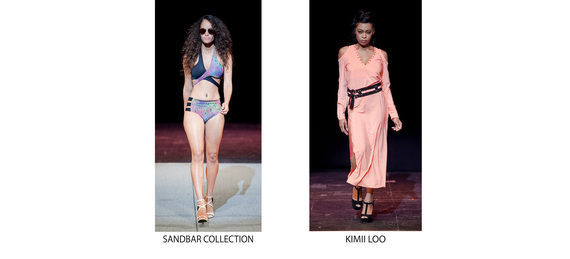 On May 11, 2016, Metropolitan International Fashion Week Miami had their main event "A Night of Fashion" showcasing the collections of 10 designers from all over the globe. The selected designers competed to have their garments appear in a US chain store, allowing them to spread their influence in new markets. Sandbar Collection designed by Ana Araujo was the first line to walk the runway. The swimwear company turned heads with inventive designs and textiles. The next collection on the catwalk was Kimii LOO by Argentinean designer Lorena Avalos. Her designs rocked the runway with nature-inspired garments that were adorned with her interchangeable leather accessories.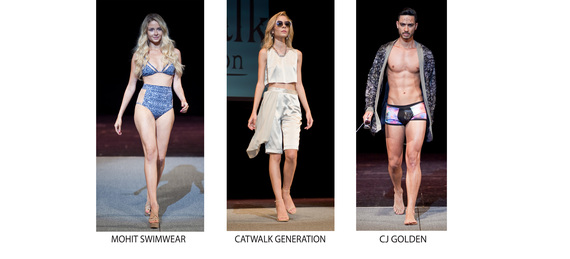 Brazilian designer Lorena Prado presented her brand Mohit Swimwear, that was filled with ornate cutouts, fluid silhouettes, and original prints. Catwalk Generation by New Yorker Vanessa De La Torre was next to walk the runway. The line, comprised of men and women's RTW clothing, caught and held viewers attention since of the backs of the garments were as unique as their fronts. US men's swimwear and loungewear designer CJ Golden revealed his latest collection "Just Call Me Spaceman". The diverse line used edgy textiles with metallic weaves and galactic prints, as well as using jersey knits- keeping CJG's sexy yet comfortable feel.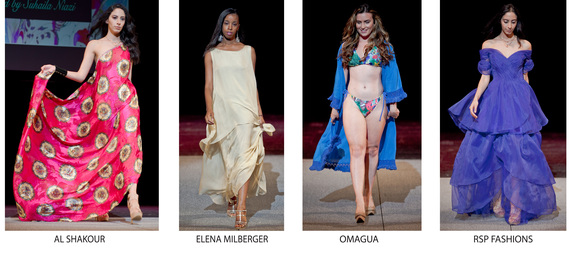 Canadian designer Al Shakour impressed crowds with her eye-catching patterns and flowy silhouettes in her Arabian Nights inspired collection for men and women. Uzbekistani womenswear designer Elena Milberger showed off her sense of femininity with her latest collection. Her whimsical designs would be a go-to for salsa dancing or an elegant night out. Next on the catwalk was Argentinean swimwear and activewear label OMAGUA by Lucia Beramend and Priscila Tartaglia. The collection's color palette conveys the senses through vibrant patterns and details. The last collection to walk the runway was RSP Fashions by designer Rosaura Sias-Pipenburg. Using the finest materials and workmanship, Rosaura created garments with silhouettes ranging from rompers to evening gowns- perfect for a night out on the town or a walk down the red carpet.
The true beauty of Metropolitan International Fashion Week Miami is that it gives foreign designers the opportunity to expand their presence in US markets. Also, MMIFW allows fashion buyers to find exquisite pieces for their stores, allowing shoppers to break away from overused styles and textiles and have a better retail experience. Consumers want something unique, and by increasing the amount of international clothing brands in the US market could be the solution retailers and fashionistas have been looking for.