The New York Mets beat the Los Angeles Dodgers 3-2 in Game 5 of the National League division series, and advanced to the NLCS for the first time since 2006.
New York relied on the arm of Jacob deGrom, who fought through six tough innings on Thursday. DeGrom struggled mightily through the first few innings, constantly pitching with runners on base, but was able to limit the damage to the two runs he allowed in the first inning.
After losing Game 2 in heartbreaking fashion and Game 4 with the opportunity to close the series, the Mets faced a difficult task against the NL ERA leader, Zack Greinke, in Game 5.
Greinke, who went 10-1 at Chavez Ravine in 2015, had a strong game, but a mental mistake as well as a physical one ended up proving costly.
In the fourth inning with LA up 2-1, the Mets' Daniel Murphy caught Greinke and the entire infield napping when he was able to advance from first to third on a walk. Murphy would then score on a Travis d'Arnaud sacrifice fly.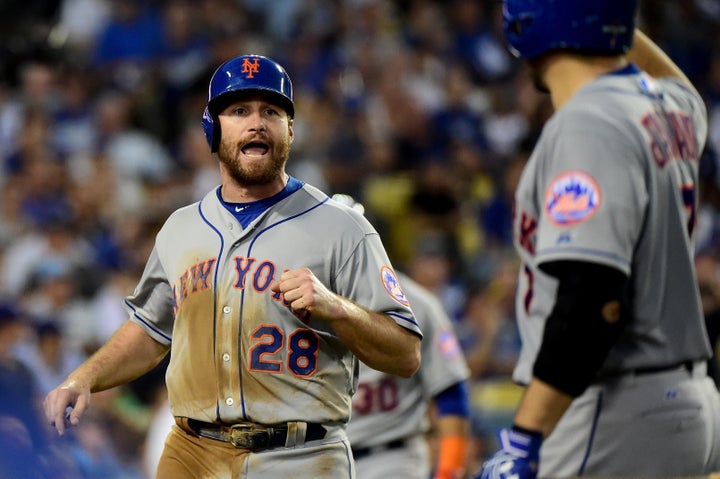 In the top of the sixth, Greinke allowed a homerun to Murphy, which gave the Mets a 3-2 lead that they would not relinquish.
Game 2 pitcher Noah Syndergaard, who warmed up in the bullpen several times before finally getting on the mound, appeared in relief in the seventh inning and held the lead. Closer Jeurys Familia then got the final six outs, shutting the door in both the eighth and ninth innings.
The Mets will be hosting the Chicago Cubs at Citi Field on Saturday.
Popular in the Community