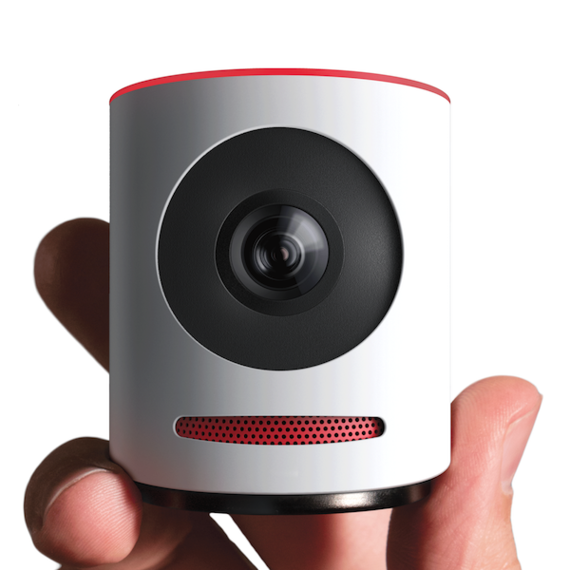 The Mevo Live Event Camera ($399) is one of those gadgets you would have never dreamed about needing 5 years ago. A camera that can livestream your events, allow you to simulate 6 camera shots and do live editing on your iPad - what consumer needs or wants that?
Well, after spending a few weeks with the Mevo (supplied to us by Livestream) I think the question today might be, what consumer wouldn't want a Mevo!
Please watch our full video review of the Mevo Live Event Camera by Livestream -
Mevo - A Whole Lot of Awesomeness In A Tiny Little Camera
The folks at Livestream did a wonderful job of building a sophisticated piece of technology and software...and then completely hiding any of that technology from the consumer.
If you have fingers, you can easily be doing a live stream of a simulated 6 camera shot, complete with pans, zooms and live edits. You don't have to understand anything about the tech in the Mevo or know anything about editing - it is all point, click and drag and it works wonderfully well.
If you do want to know a little bit more about how Mevo pulls off the magic, here are some key specs and features -



Live editing on the fly between 6 virtual HD cameras using an easy to use iPhone app, with simple features that include: tap to cut, pinch to zoom, and drag to pan.


Automated editing mode with smart people recognition and movement tracking.


Minimum input/maximum output: 4K Sony sensor captures high quality video, built in microphone array and DSP provides excellent audio quality.


Stream live in HD with quality and ease - broadcast your event live on the web and mobile via Facebook Live or the Livestream Platform (optional subscription).


Store now, share later - includes 16GB SanDisk Micro SD card to record and store your video, plus built in features that make it easy to share your video immediately on websites, social networks or via email.


Cloud connected, WiFi enabled to ensure high quality Internet connectivity.


Sensor Resolution: 12.4 Megapixels


Capture Resolution: 4K - 3840 x 2160 pixels


Camera Lens Type: All-glass, f2.8. Focal length 3mm


An End to Boring Videos and Live Streams?
I am sure your kids are super cute and totally nailed it as the Tin Man in the school play. The thing is, no one wants to watch a long one camera angle video...of anything.
Think about the last thing you watched on TV - was it all shot from one camera angle? Of course not. Even the most interesting topic gets boring when there is just one stationary camera.
The Mevo allows everyday folks to create multi-camera, professional looking productions, with one tiny little camera and an iPhone. Plays, concerts, interviews, cooking demos, sports events - all instantly more exciting when shot and live edited with the Mevo.
If you want to take your filming of events to the next level, but don't want to deal with a truckload of gear, get yourself a Mevo. You will love it and your audience will love you for adding some visual excitement to your event.
Popular in the Community