 Mexican American Studies may soon return to Tucson, Arizona.
The city's school board voted 3 to 2 on Tuesday to lift its objection to including "culturally relevant coursework" as part of the core curriculum in the desegregation plan for the city's schools, the Arizona Daily Star reports.
The board had voted unanimously in December to approve a desegregation plan that recommended teaching culturally relevant courses in the state's schools. But the plan also contained an objection to offering the courses for core credit that had been approved by the board in an earlier vote. Tuesday's vote lifts the objection.
The Arizona legislature passed a law in 2010 targeted at Tucson's Mexican American Studies program that criminalized courses that teach ethnic solidarity rather than individuality. Conservative Arizona politicians, led by then-State Sen. John Huppenthal (now State Superintendent of Education) and Attorney General Tom Horne said the courses politicized students and demonized white people.
Teachers and advocates deny politicizing students, saying they were demonized for openly discussing heated topics like racism and illegal immigration.
Supporters of the suspended classes point to independent studies, including one commissioned by the state Department of Education, saying that students who attended Mexican American Studies outperformed their peers and excelled at critical thinking.
Before You Go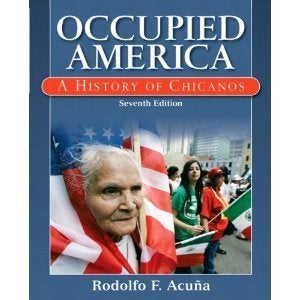 Latino Books Once Banned In Arizona
Popular in the Community