 Latino students who attended Tucson's controversial Mexican American Studies courses graduated high school and passed state exams at higher rates than those who didn't, a new study says.
The study by education professors at the University of Arizona offers new evidence of the positive impact the Mexican American Studies courses had on Tucson's Latino student achievement, just as the courts are preparing to hear a new plan that may bring the courses back to the city's public schools.
"These results suggest that there is a consistent, significant, positive relationship between MAS [Mexican American Studies] participation and student academic performance," the study reads. The report also attempted to assess whether students who attended the classes had a higher chance of going to college, but the data was incomplete.
Tucson Unified School District has been under federal oversight for over 30 years over a desegregation case brought by Hispanic and black parents and students. The district is under orders to provide a plan to correct the historic discrimination against students of color.
The district submitted the latest version of that plan Friday. Without mentioning Mexican American Studies specifically, it calls for the implementation of "socially and culturally relevant curriculum" centered on the life experiences of Latino and black students, according to the Arizona Star. The public will get a chance to comment on the plan before it's finalized.
State lawmakers pressured the school board to end the program in January or face losing $14 million per year in funding, over allegations that the classes politicized students with leftwing ideology. In a separate court case, former teachers and students of the classes challenged the law, HB 2281, used to ban the curriculum, but the case awaits a decision.
Before You Go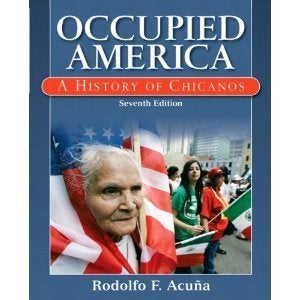 Latino Books Once Banned In Arizona
Popular in the Community