WASHINGTON -- A Mexican diplomat condemned his government's human rights failings Wednesday, but cautioned that just because someone is tortured doesn't mean that person is innocent.
Speaking at a panel at the Wilson Center, Mexico's ambassador to the Organization of American States, Luis Alfonso de Alba, acknowledged that the investigation into 43 students who were abducted last year had been plagued by allegations that suspects and witnesses were tortured. At the same time, he insisted that some of the more than 100 people jailed in connection with the country's highest-profile human rights case might be guilty.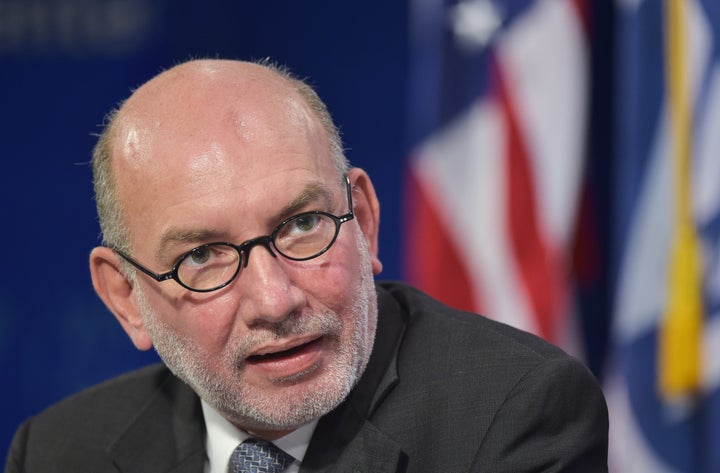 "In our country there are people, like myself, who think that any declaration obtained using torture nullifies the [judicial] process," Alonso de Alba said. "But that -- and I want to highlight this -- that doesn't mean that the person is innocent. What it means it that we have to redo the process and in some cases, evidently, that person will be freed because there's no evidence against him except that which was extracted through torture."
"But let's not automatically associate innocence with these people," he added, saying that doing so could lead the Mexican public to view "the protection of human rights as an eventual obstacle to the implementation of justice."
Alfonso de Alba delivered the remarks alongside four members of the Inter-American Commission on Human Rights' group of experts, which provided international support for the investigation into attacks on the students.
The conclusions of the IACHR panel, presented in two hefty reports, sharply contradicted the version of events given by the Enrique Peña Nieto administration. The panel criticized the government for failing to pursue promising lines of investigation and for relying on confessions from suspects -- some of whom were allegedly tortured -- rather than basing the investigation on sound physical evidence. The group's second report, released last month, documented 17 instances of torture based on government medical reports and corroborated in several instances with interviews.
It is illegal under Mexican law to admit evidence wrenched from witnesses or suspects using torture. The practice also produces unreliable testimony, the experts said.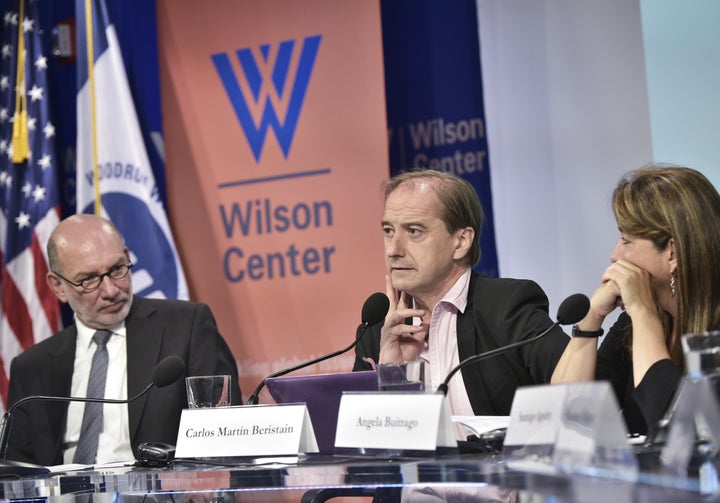 "There were clear signs of torture," Francisco Cox, a Chilean human rights attorney and one of the IACHR experts, told WorldPost. "When you torture someone, they're not going to give you good information."
On the night of Sept. 26, 2014, Mexican police attacked a group of students from a teachers college who had traveled to the city of Iguala to commandeer buses the students planned to take to a protest in Mexico City. Unidentified gunmen also attacked a bus carrying a high school soccer team in a related incident. Altogether, six people died over the course of the night and the next morning. Forty-three students were abducted.
The brazen attacks and forced disappearances catapulted the case to international prominence and galvanized a national protest movement against impunity in a country plagued by drug war-fueled violence and widespread corruption.
Former Attorney General Jesús Murillo Karam said in November 2014 that the students were abducted by police, then handed off to members of the Guerreros Unidos drug gang, who killed them and incinerated their bodies at a trash dump in the neighboring town of Cocula.
But independent groups like the IACHR panel have discarded the theory, which is not supported by forensic evidence. The government's case, which rests primarily on confessions and other testimony that is often contradictory, has largely unraveled under independent scrutiny.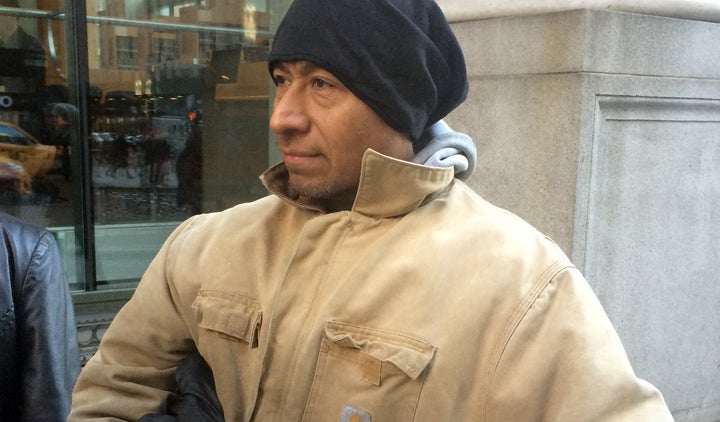 The Peña Nieto administration's mishandling of the investigation has undermined the parents' faith in the government.
"I wouldn't want anyone to be in the shoes of the parents," Antonio Tizapa, whose son Jorge Antonio Tizapa is among the missing 43, told the crowd Wednesday. "It's very painful. We, as parents, don't trust the [Mexican] government. That's why we sought international help -- because the government has lied."
BEFORE YOU GO
PHOTO GALLERY
Mexico's Self-Defense Squads