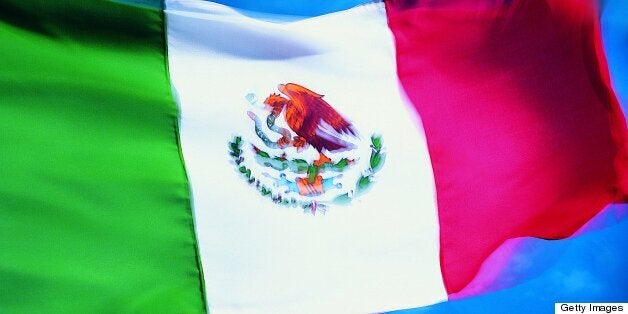 Is it any coincidence that the two adult sons of prominent journalists in the northern state of Chihuahua were gunned down last weekend? Even though officials say that it had nothing to do with their parents work it seems more likely than not that it does have a connection.
Luis Najera, a journalist who received threats from cartels says that this type of behavior sends a message to other journalists, "This is going to happen if you don't follow the rules." Najera left Ciudad Juarez when he realized the threats weren't just aimed at him but also at his family. "You realize that it's not just you in danger, your family is also in your danger."
Investigative journalism is deteriorating quickly as reporters and their families end up dead at the hands of the criminals trying to control the message. Adella Navaro Bello, the general director of Zeta news magazine in Tijuana, continues to report the truth even though she has received death threats and several of her colleagues have been killed by the Arellano-Felix cartel.
Although the narco-trafficking is so powerful and terrible in Mexico and the Mexican society, we dare to do investigations on narco-trafficking, on organized crime, precisely because of the consequences. It would be wrong to say we aren't fearful and irresponsible to tell you we don't think about the dangers.
Carlos Lauria of Center to Protect Journalists (CPJ) states,
The drug war in Mexico is not only fought in the streets, it's also a war for the control of information. There are indications now that the cartels are trying to influence the information agenda more wide spread.
Of course the life of a journalist doesn't only affect the lives of that journalist's family or the profession in which that person works but it affects many others. Since 2000, 13 journalists have disappeared and 75 have been killed -- there also have been 23 bomb and hand grenade attacks against media, making Mexico one of the most dangerous places in the world for journalists.
Robert Giles, curator of the Nieman Journalism Lab (2000-2011) says, "Fear is one of the overriding characteristics affecting journalism in Mexico. The drug cartels have basically been conducting a war against journalists and others in the community."
Others in the community include advocacy groups working to secure freedom of press in Mexico. In April, Article 19, discovered an anonymous note taped to the front door of their office in Mexico. The note contained a direct threat to Director, Dario Ramirez and the rest of the staff, expressing anger at Article 19's work in protecting journalists.
Too much f***ing freedom. Let's see how macho you are after you and your cunts are beaten up. We are f***ing tired of you. We are watching you closely so don't think you are safe. We will f*** you a**holes. We want to f*** you over. You know who we are and that we can do it.
Article 19 has been working in Mexico since 2006, denouncing censorship and pressures against the media. In response to the note Ramirez said, "Despite this threat we will continue to defend and promote freedom of expression in Mexico."
International News Safety Institue (INSI) released a safety advisory for journalists travelling and working in Mexico advises: "Journalists working in Mexico need to know which drug gang and/or which government officials are in charge when visiting a state. In some states the army can be trusted, in others not. Journalists need to gather all this information before travelling."
The Mexican Senate's approval of a constitutional amendment would make crimes against journalists a federal offense. The amendment passed unanimously on March 13 after three years of deliberation, and now requires ratification by a majority of Mexico's 32 state legislatures. The constitutional amendment would allow federal authorities to investigate these crimes and punish the perpetrators. Most criminal offenses against journalists are committed by organized crime or by state or local authorities who operate in a climate of impunity.
Even though this amendment is a great piece of legislation for the Mexican people it will not protect the journalists in the sightlines of the cartels or the corrupt politicians who may not enforce it.
Adela Navarro Bello says defiantly,
We consider that no one, not even the corrupt government, nor the abusive government, nor the narcotraffickers, nor the kidnapers, nor the criminals have the right to quiet a medium that society is supporting. Liberty, solidarity and the strength that we have found in the society we are immersed in are what have allowed us to come out ahead.
Calling all HuffPost superfans!
Sign up for membership to become a founding member and help shape HuffPost's next chapter