Racial and homophobic slurs can too often be heard in the sweaty, adrenaline-fueled, and hyper-masculine world of sports, but Mexico's national soccer team is taking a stand.
In one of the first campaigns of its kind, El Tri players are speaking out against their own fans over the use of anti-gay chants in their games. The team recently launched an anti-discrimination initiative, dubbed "Abrazados por el Fútbol" -- which roughly translates to "Let's hug for football" or "Embrace for football" -- to encourage its fans to be more inclusive.
The official video, which went live on the team's YouTube channel last week, asks spectators to refrain from using derogatory language, alluding to the commonly-used word "puto," which can be -- and often is -- used to mean "faggot" or gay prostitute, against the opposing team's goalkeeper.
The move comes amidst rising pressure from FIFA, which cleared Mexico of improper conduct for the chants during the 2014 World Cup but recently fined the Mexican Soccer Federation $20,000 for the same offense. However, Mexican officials are planning on contesting the fine on the grounds that the term is not discriminatory in context.
Though the official video makes no mention of the word "puto," the message, uttered by Jesus Corona, Diego Reyes and Andres Guardado, is clear: Differences are not barriers. Do not discriminate. Respect everyone's opinions. Do not accept violence. Forgive.
Related
Before You Go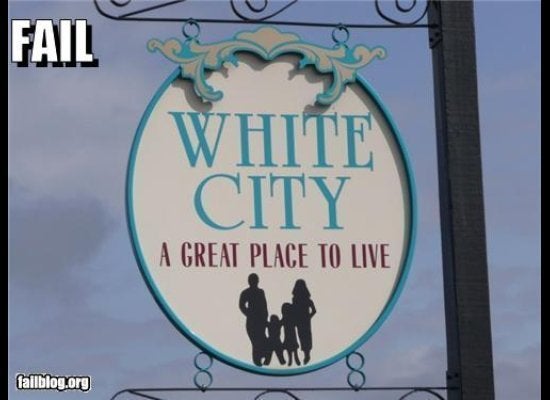 Ridiculous Examples Of Accidental Racism
Popular in the Community