Sometimes you just don't know whether to laugh or cry.
Housewives from low income families in Mexico have taken to the jarring 'sport' of Lucha Libre in order to earn "a little extra cash", according to this video report by Diagonal View.
Not only do they earn less than male luchadores, but since the women are unwelcome by their male counterparts they are barred from many of the competitions, further dampening their ability to actually earn money.
The video further alludes to the women choosing to continue developing their "underfunded sport" as they defy sexism and promote equality. Seems like an awfully difficult way to beat machismo back.
Before You Go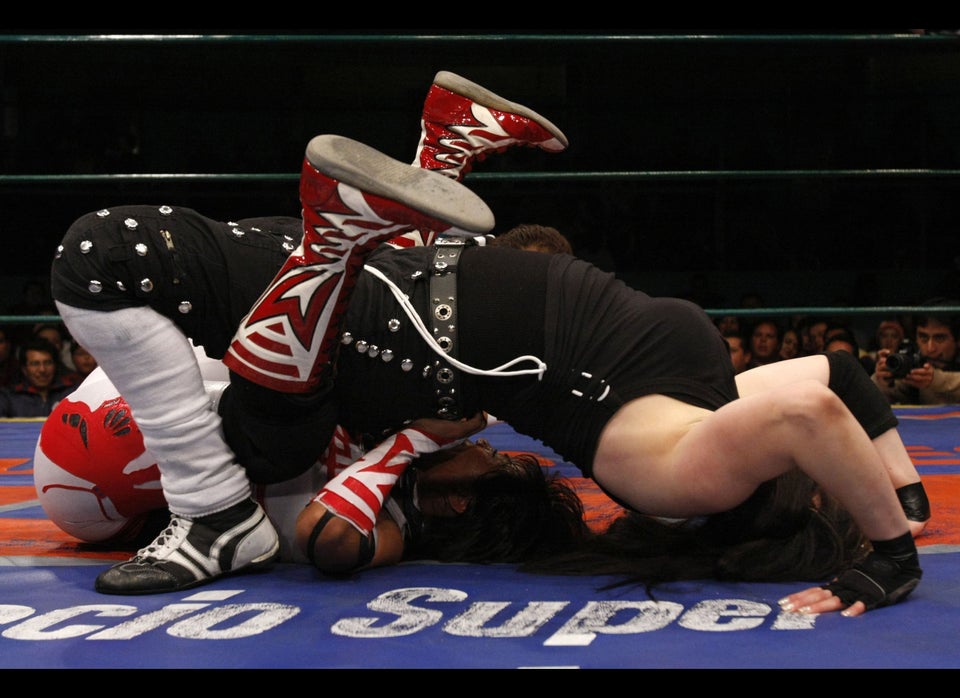 Women Wrestling Across Latin America
Popular in the Community