We are officially in the midst of ice cream season (also known as summer). The best summer flavors have already been announced ― they are glorious.
But just as we were getting ready to settle down with a cone, we realized there's a whole world of ice cream we know nothing about. This realization come in the form of Fany Gerson's beautiful new cookbook, Mexican Ice Cream.
Move over gelato, stand aside frozen custard, it's time we all took a closer look at how Mexico churns its ice cream.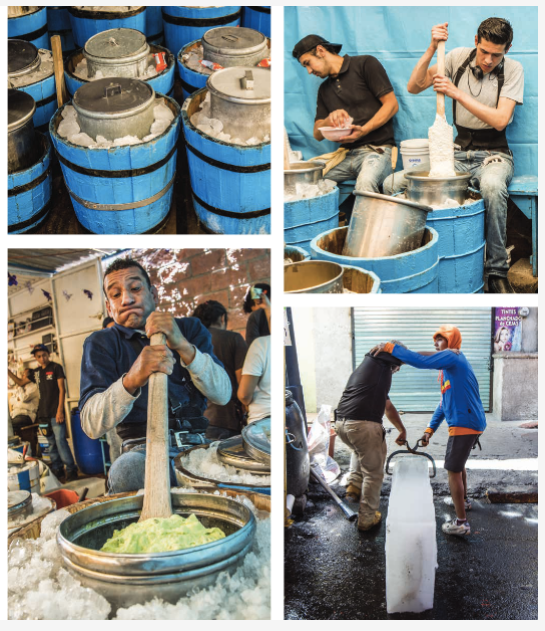 1. It's traditionally made with raw milk.
Gerson explains in her book that Mexican ice cream is traditionally made with unpasteurized raw milk from grass-fed cows. (Of course these days, that isn't always the case.) The raw milk is boiled by the ice cream makers before churning ― so no need to worry about any concerns of using raw milk.
2. It's traditionally hand-churned.
Sure, that method is becoming a thing of the past, but Mexican ice cream's handmade quality is what makes this special. And it is made in garrafas, large metal cylinders that are placed inside a wooden barrel with ice and salt, and stirred by hand with a long wooden or metal paddle. This churning method results in a dense texture, which makes a product similar to Italian gelato.
3. No one does vanilla like Mexico does vanilla.
Vanilla is an important part of Mexican history, dating back to Totonacas (before the Aztecs). Vanilla is such a part of Mexican culture that some people even cultivate it in their backyards, Gerson says. Mexican vanilla ice cream is not made with heavy cream, so it has a lighter texture that allows the flavor of their fruity vanilla to shine.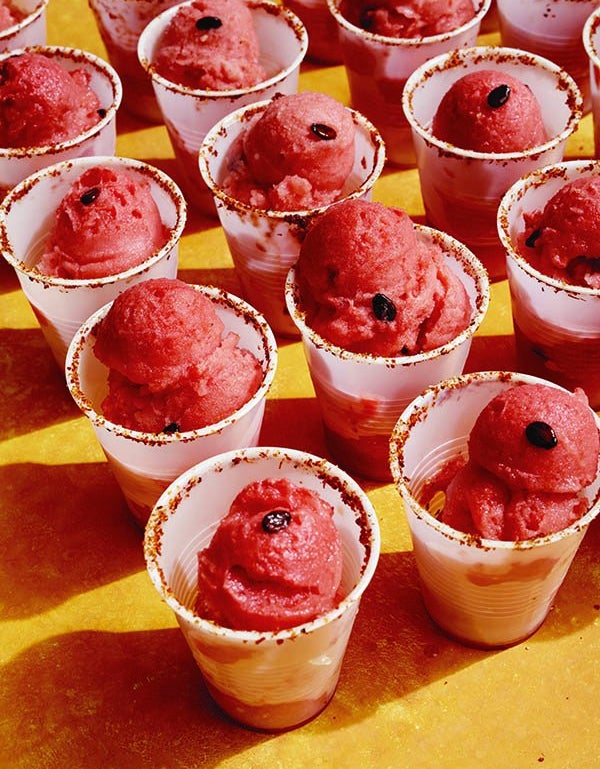 4. Spicy and sweet can't be beat.
In Mexico, chiles and peppers are a natural accompaniment to sweet sorbets and ice creams. Sometimes they are added right into the ice cream or sorbet, and other times they're offered on the side as a topping, in the form of sauce or spice to sprinkle on top. The thing about chile in Mexico is that it's not about being spicy, because you don't want to overpower the other flavors. Rather, the point is to "balance of all the flavors together, with a punch that complements or heightens everything else," explains Gerson.
5. Their sorbet is just as good as their ice cream.
That leaves us to the last thing Mexicans can teach us about ice cream: that sometimes sorbet is better than ice cream. Gerson believes that sorbet is gravely underrated and that's because the quality and variety of fruit in Mexico is so lush, their sorbets (especially when paired with the above mentioned chiles) are a notch above the rest.
Interested in trying some? We have a recipe from Gerson's for you to try. Don't worry, no garrafas required ― a regular ice cream maker will do just fine.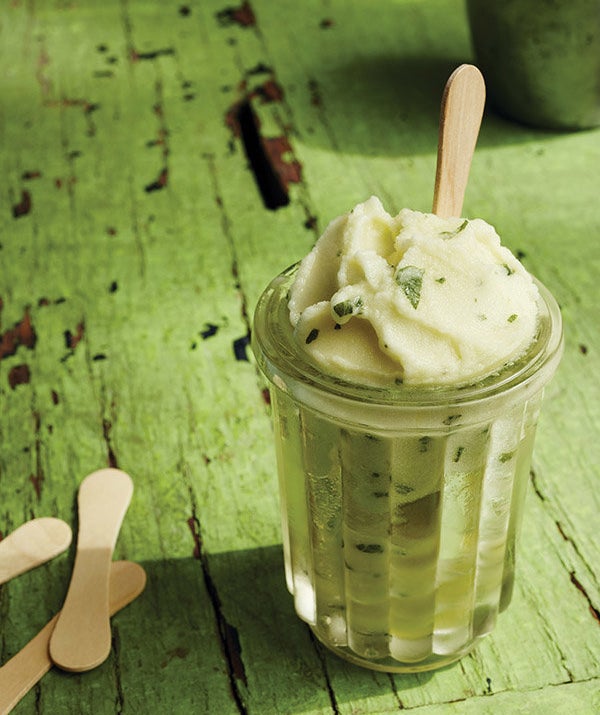 Reprinted with permission from Mexican Ice Cream, copyright © 2017 by Fany Gerson, published by Ten Speed Press, an imprint of Penguin Random House LLC.
PINEAPPLE-HERB SORBET
Guadalajara, the second-largest city in Mexico, is well-known for its nieves, and Nevería San Antonio is one of my favorite shops. Famous for its small counter with rows and rows of garrafas, barrels used for hand-churning ice cream, the shop has modernized and expanded since I was a child, but the ice cream is still as good as I remember.
On my last visit to Guadalajara, I drove straight from the airport to the nevería to try one of their seasonal flavors, nieve de piña-hierba, or pineapple-herb sorbet. It was so good I had to go the next day to get more. The flavor of pineapple is very refreshing, and it pairs beautifully with any kind of herb. Nevería San Antonio used spearmint for their version, but try it with lemon thyme or basil for something different. Have fun and make it your own!
1 small pineapple, cored, peeled, and cut into chunks (about 3 cups)
1 cup sugar
1 cup water
Juice of 1 lime
1 teaspoon kosher salt
2 tablespoons chopped fresh herb, such as mint, basil, or rosemary
In a blender or food processor, puree the pineapple chunks, sugar, water, lime juice, and salt until smooth. Add the herb and pulse until the herb is broken down into green specks. Pour the mixture into a bowl, cover, and refrigerate the base until cold, at least three hours or up to overnight.
Whisk the base gently to recombine. Freeze and churn in an ice cream maker according to the manufacturer's instructions. For a soft consistency, serve the sorbet right away; for a firmer consistency, transfer it to a container, cover, and allow to harden in the freezer for two to three hours.
Happy frozen dessert season!