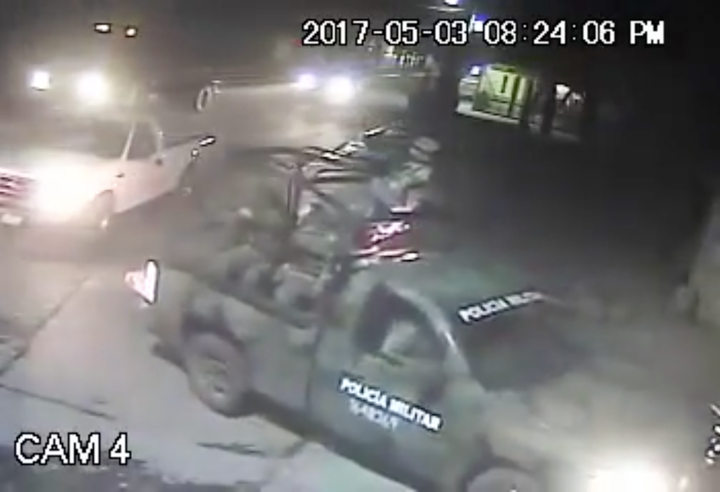 Video footage that appears to document a Mexican soldier killing a suspected gas thief in cold blood raises another major red flag about the country's efforts to expand the policing powers of its armed forces, activists are warning. 
Mexican military sources have claimed that unknown assailants launched an attack against an army unit in the central city of Palmarito Tochapan earlier this month. An hourslong gun battle ensued, in which at least five people including civilians and soldiers were killed.
It purports to show uniformed troops dragging an injured, unarmed man along the ground on the night of May 3. Minutes later, one of the soldiers appears to shoot him in the back of the head. Blood pools around his body as the troops continue their operation unfazed.
"This video shows what human rights activists have been reporting for decades: the Mexican military is out of control and should never be tasked with public security operations," Erika Guevara-Rosas, Amnesty's Americas director, said in a press statement released Thursday.
After video of the violence made the rounds on social media, President Enrique Peña Nieto said the government would conduct investigations into the incident, but he declined to comment further.
The video has led Amnesty and several other human rights organizations to again express concern over Mexico's proposed "internal security" bill, which seeks to include the armed forces in certain security operations usually performed by the police.
If passed into law, it would grant soldiers law enforcement powers of detention and involvement in crime investigations as part of the country's response to raging drug cartel violence and other forms of organized crime.
Human rights groups fear the bill's passage would make it even more difficult to hold troops accountable for their actions, but advocates note that many local police forces have been accused of corruption as well.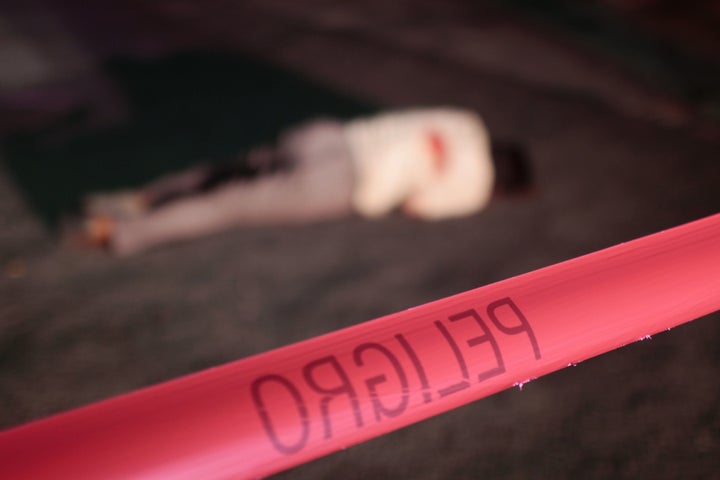 "Instead of trying to fight violence with more violence and risking turning into another criminal group, the Mexican authorities must focus on their duty to protect the rights and safety of all," Guevara-Rosas urged. "The mere idea of allowing military personnel to detain people and investigate crimes is outrageous given the Mexican military's tragic human rights record." 
Humanitarians have decried alleged human rights abuses by Mexican troops for years. Upon returning from a mission to Mexico in 2014, senior United Nations official Christof Heyns stressed "an urgent need to decrease the involvement of the military in policing" and a need to "ensure that civilian and not military courts try members of the military who are accused of having committed human rights violations."
Mexico has been waging a militarized crackdown on drug crime for over a decade. In late 2006, the government deployed thousands of troops in an escalated effort to address the crisis, but the ongoing intervention is widely considered to be a failure.
A report from the the internal research office of the Mexican Senate shows that national homicide numbers actually tripled between 2007 and 2011. "It was after the start of the permanent [military] operations that a real epidemic of violence occurred at a national level," it observes.
Nieto, who took office in 2012, promised to shift away from militarization as the main strategy to quash cartel operations, but his government has faced widespread criticism for making minimal progress on that front. Under his leadership, accusations of civilian abuses including abductions, sexual violence and unlawful executions have continued to mount against Mexican soldiers.
Calling all HuffPost superfans!
Sign up for membership to become a founding member and help shape HuffPost's next chapter
BEFORE YOU GO
PHOTO GALLERY
Mexico's Missing 43