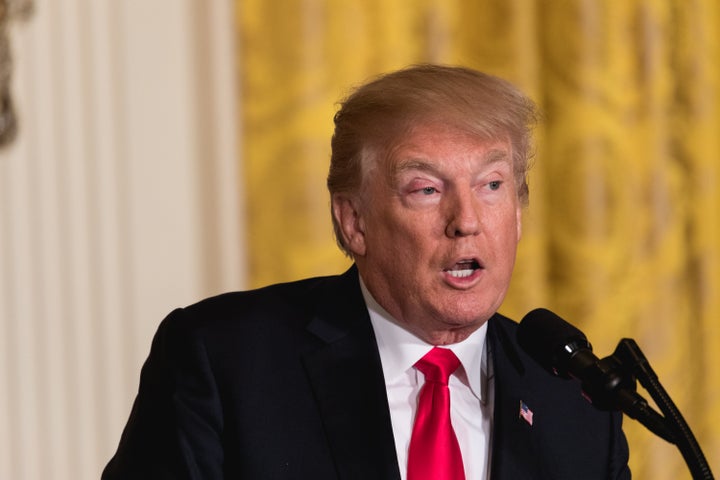 The president of Mexico halted upcoming plans to visit the White House after a reportedly tense phone conversation with President Donald Trump, according to the Washington Post.
U.S. and Mexican officials told the Post that President Enrique Peña Nieto called off his visit to Washington D.C. after Trump refused his request to publicly affirm Mexico's ongoing stance that the country will not pay for a border wall between the two countries during a phone call on Tuesday.
President Peña Nieto has long maintained that Mexico will not pay for Trump's plans to fortify the border with a wall, as the country finds the gesture offensive.
The officials who were familiar with the call spoke to the newspaper on condition of anonymity because the 50-minute call was confidential.
A White House official confirmed with CNN that Peña Nieto's meeting with Trump was tentatively scheduled for March, but was placed on hold after their conversation.
A three-sentence White House readout of the phone call did not specifically mention Trump's multibillion-dollar border wall, but it did note that the president "underscored his commitment to expanding cooperation between the United States and Mexico on security, trade, and immigration."
According to the Washington Post, Peña Nieto and Trump spent a "considerable portion" of the phone call discussing the border wall.
A Mexican official told the paper that Trump "lost his temper" during Tuesday's conversation. U.S. officials said Trump was frustrated and exasperated because he thought Peña Nieto was being unreasonable for expecting him to walk back plans for his controversial campaign promise, according to the Post.
Trump and Peña Nieto had previously quarreled over the border wall during a phone conversation early last year.
Leaked transcripts of a Jan. 27, 2017, phone call between the two leaders reportedly show Trump insisting that his wall was "the least important thing" to talk about while adding that "politically [it] might be the most important."
During the conversation, both leaders agreed that talking about the wall was unproductive, but when Peña Nieto said, "Mexico cannot pay for that wall," Trump responded: "You cannot say that to the press."
"The press is going to go with that, and I cannot live with that," Trump told Peña Nieto, according to the transcripts. "You cannot say that to the press because I cannot negotiate under those circumstances."
A White House official told CNN that Tuesday's call was "less hostile" than last year's conversation, but not any more productive.
Before You Go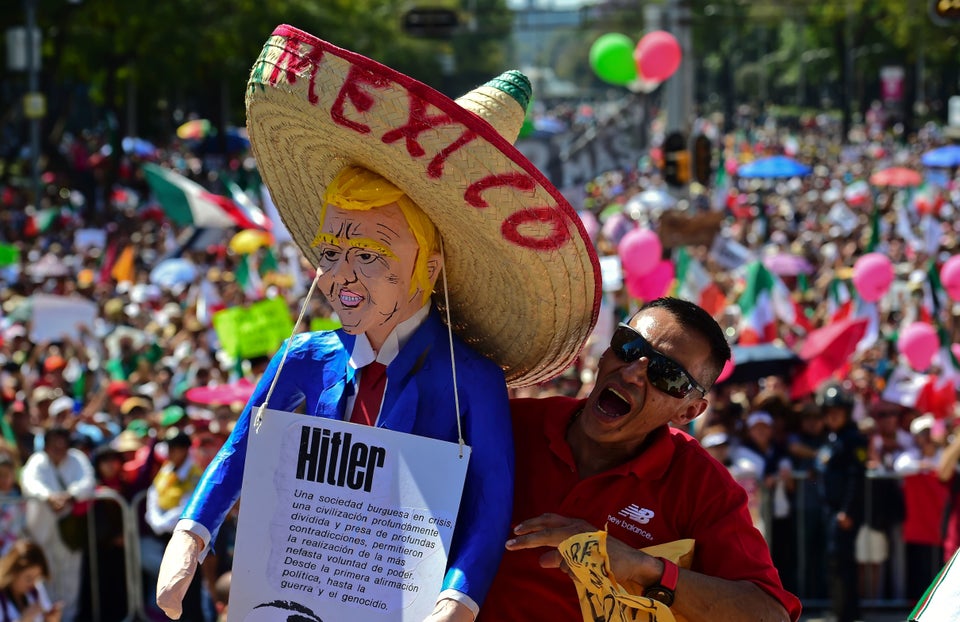 Trump Protests In Mexico