Miguel Layún, a soccer player on the Mexican national team, publicly denounced a Toys R Us store in Vila Nova de Gaia, Portugal, for using a miniature border wall as decoration.
Layún, who also plays professionally for the country's FC Porto club team, tweeted a picture of the wall, which included signs with arrows pointing to "USA" and "Mexico."
"How sad that the @ToysRUs in Gaia has this kind of decoration," the soccer star wrote in Spanish in a tweet Saturday. "We chose to leave when we saw this 'joke.'"
"It doesn't scare me, but I think it's a lack of respect on the part of @toysrus in Gaia to have this decoration," Layún wrote in Spanish in the caption. "An inappropriate message for children. Let them grow without prejudices."
After the company's response, Layún posted a video on Twitter thanking Toys R Us for its apology and asking that none of the employees at the store be fired over the incident.
"I also wanted to say that it'd hurt me a lot if this ended in someone's firing or loss of employment at the Gaia toy store, because that wasn't the point," he said in Spanish in the video. "The idea was to show that respect is important, to show that it's a delicate subject that is affecting and is generating difficult problems for many people. So, it's not a subject to play around with."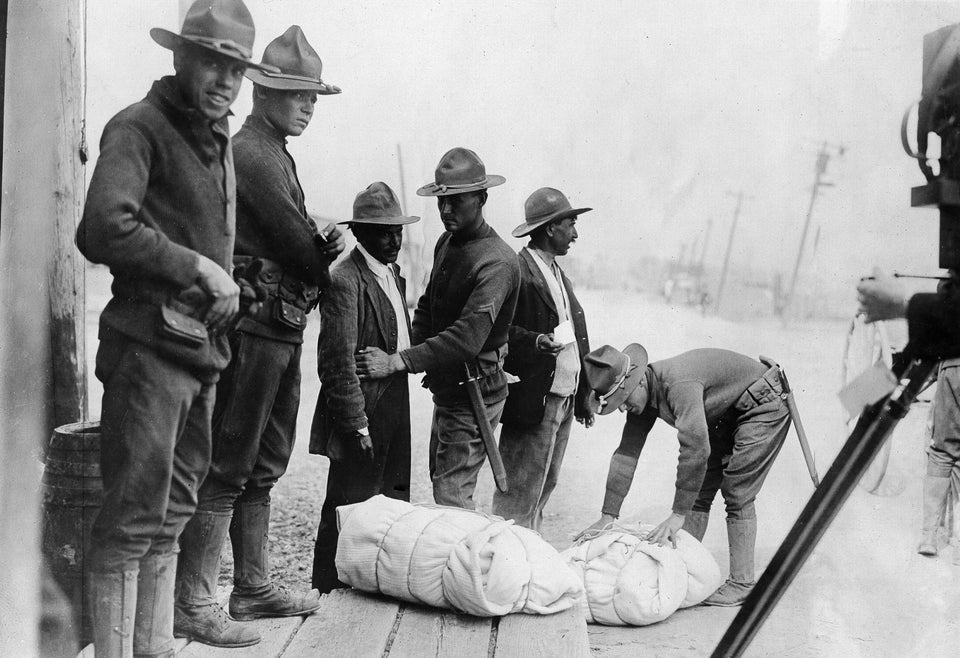 The Evolution Of The U.S.-Mexico Border Over The Last 100 Years In Photos
Popular in the Community