Days after a magnitude 7.1 earthquake hit central Mexico, residents are in part turning to prayer and spirituality to cope with the devastation.
The earthquake, which hit on Tuesday, severely crippled Mexico City, and has caused major damage in nearby states. About 286 people were reported dead as of Friday, the AP reports, with more than half of those deaths occurring in in the country's capital city.
In southern Mexico City, 19 children and six adults died after the collapse of the Enrique Rebsámen school building. Eleven children were successfully rescued from the rubble as of Thursday, the AP reports.
Relatives, friends, and rescue workers gathered near the school Thursday evening to participate in a large, outdoor Catholic Mass to remember victims. The priest spoke the names of the dead, and attendees released white balloons with messages for the deceased.
"My brave princess," one balloon read, "we will always love you."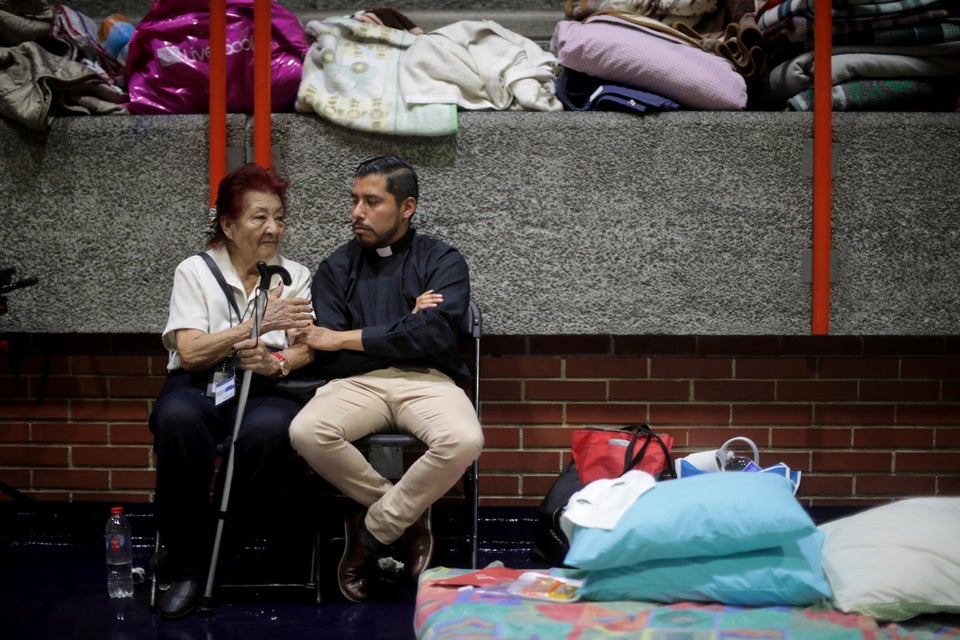 Hector Vivas via Getty Images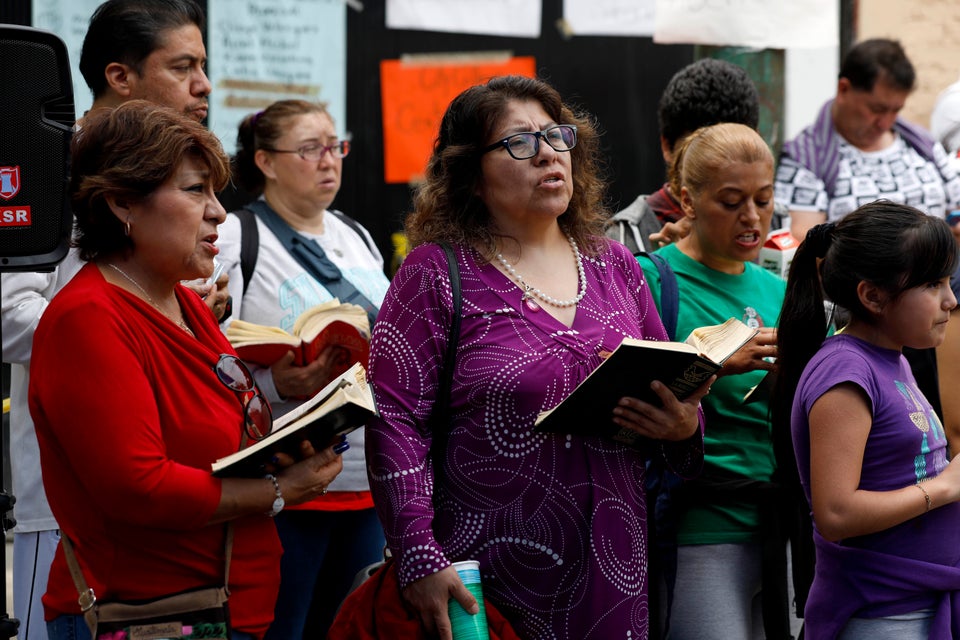 Gary Coronado via Getty Images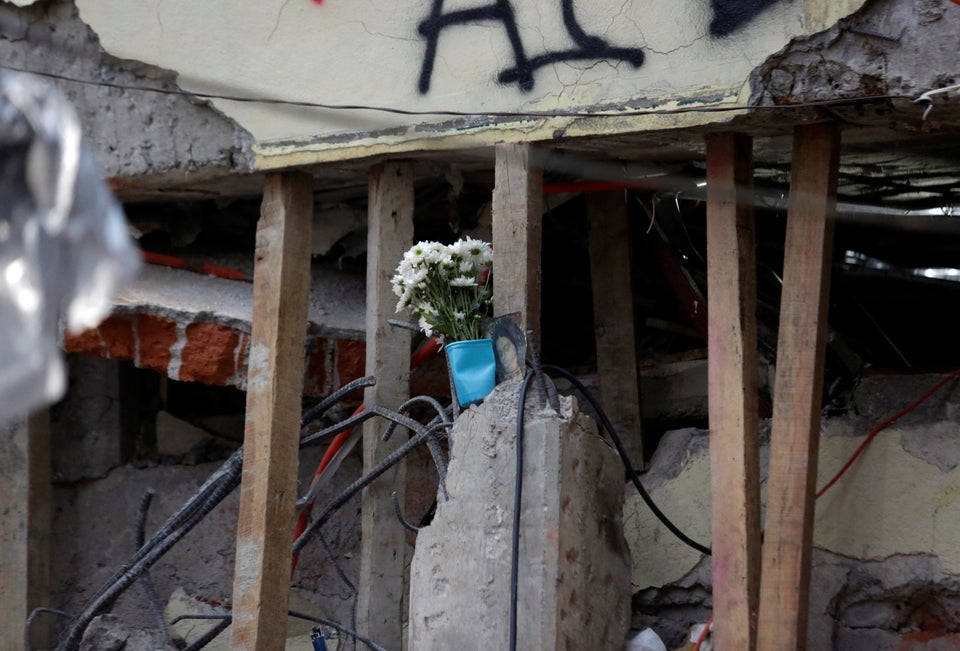 Daniel Becerril / Reuters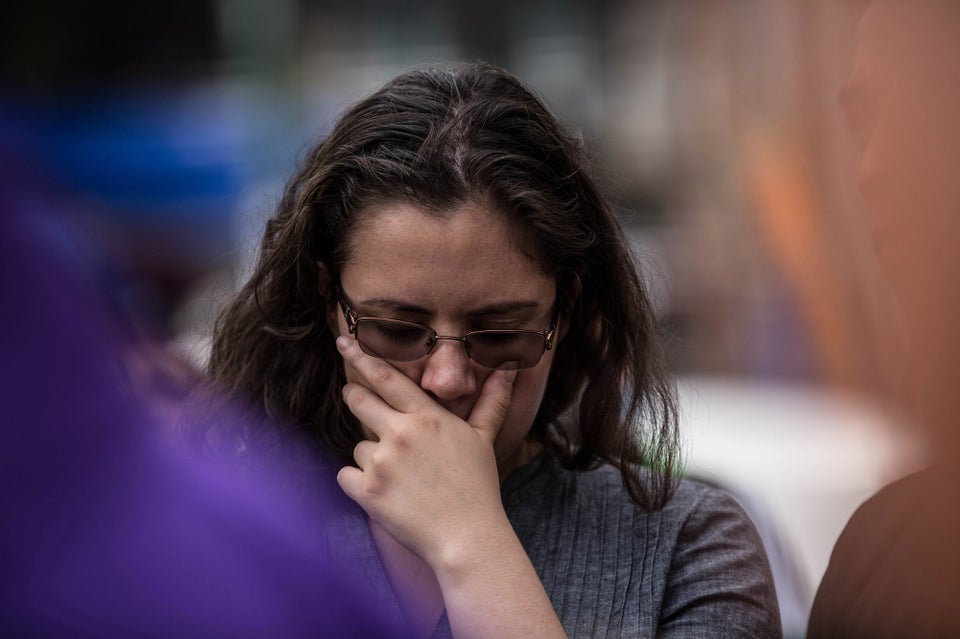 Anadolu Agency via Getty Images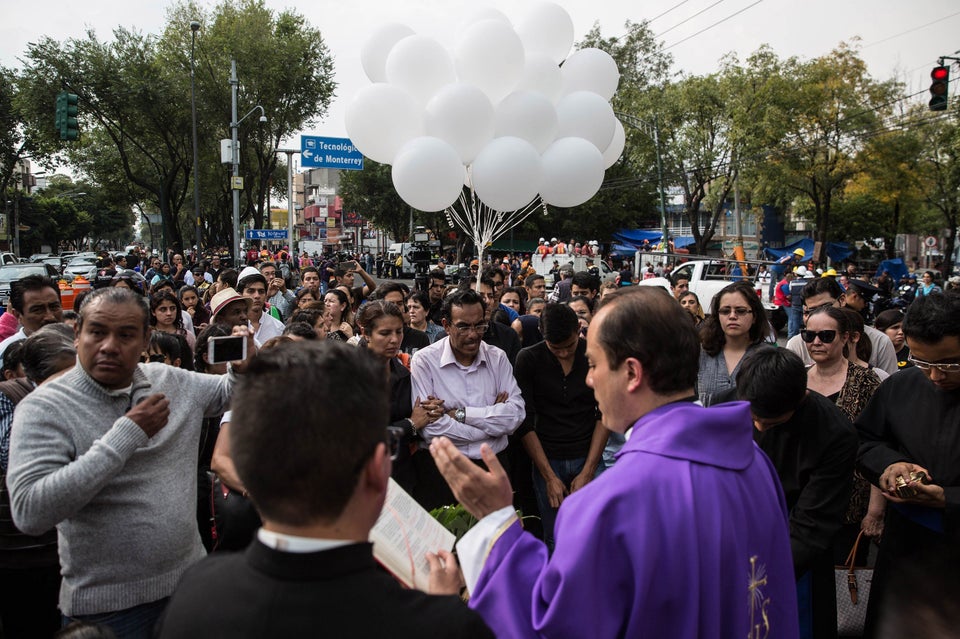 Anadolu Agency via Getty Images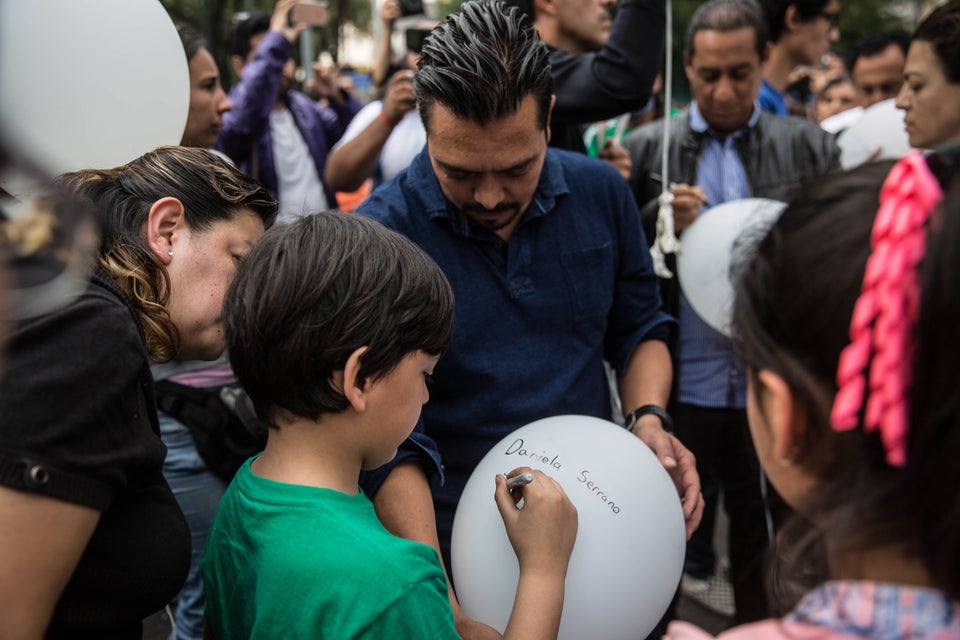 Anadolu Agency via Getty Images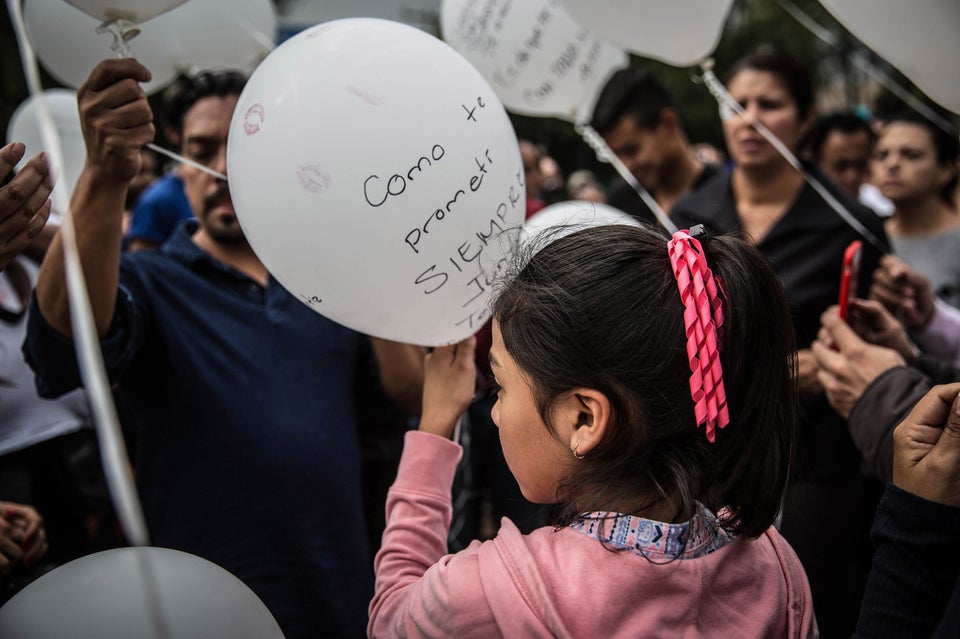 Anadolu Agency via Getty Images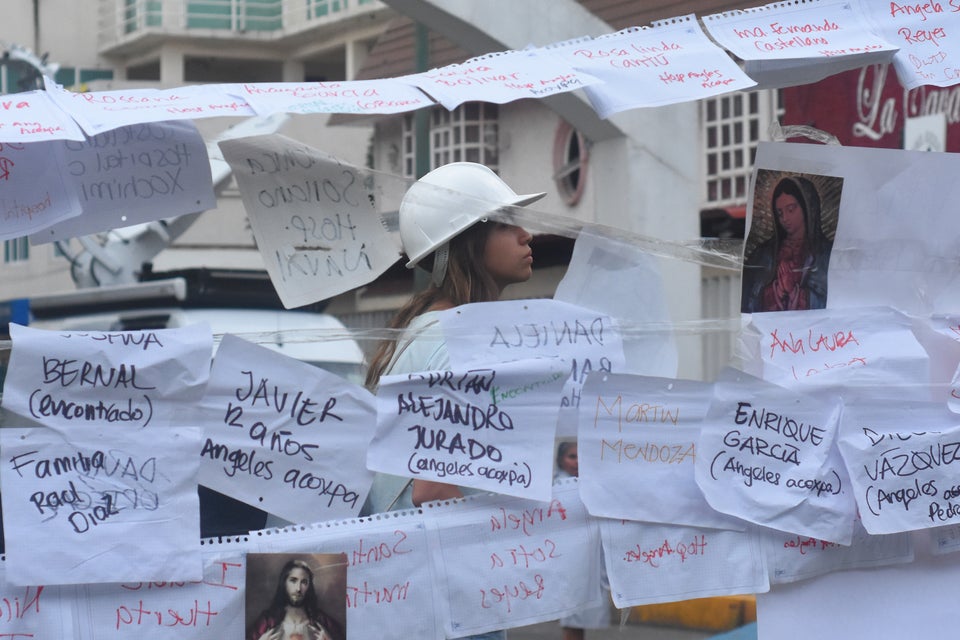 NurPhoto via Getty Images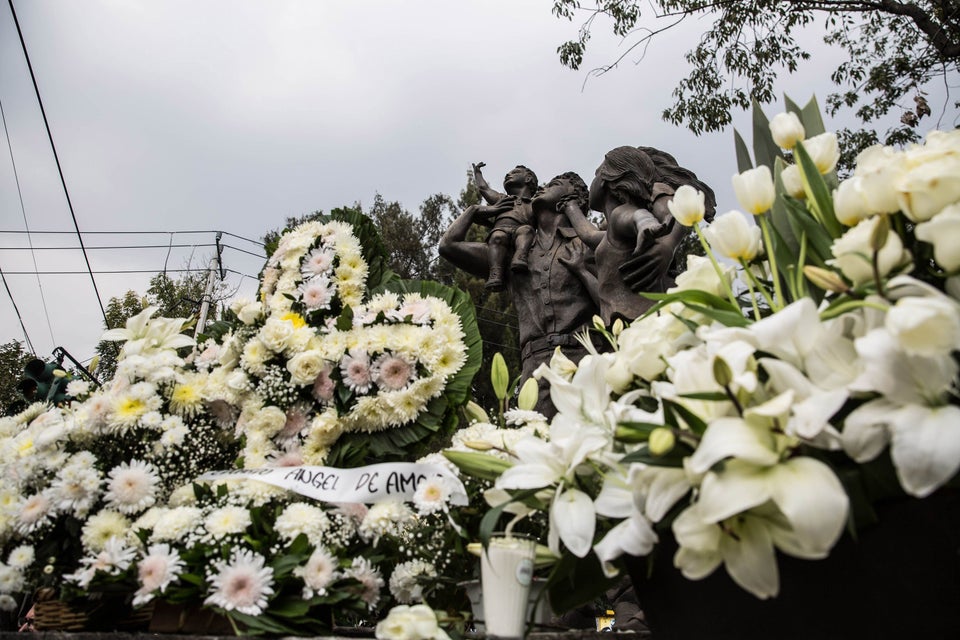 Anadolu Agency via Getty Images
Before You Go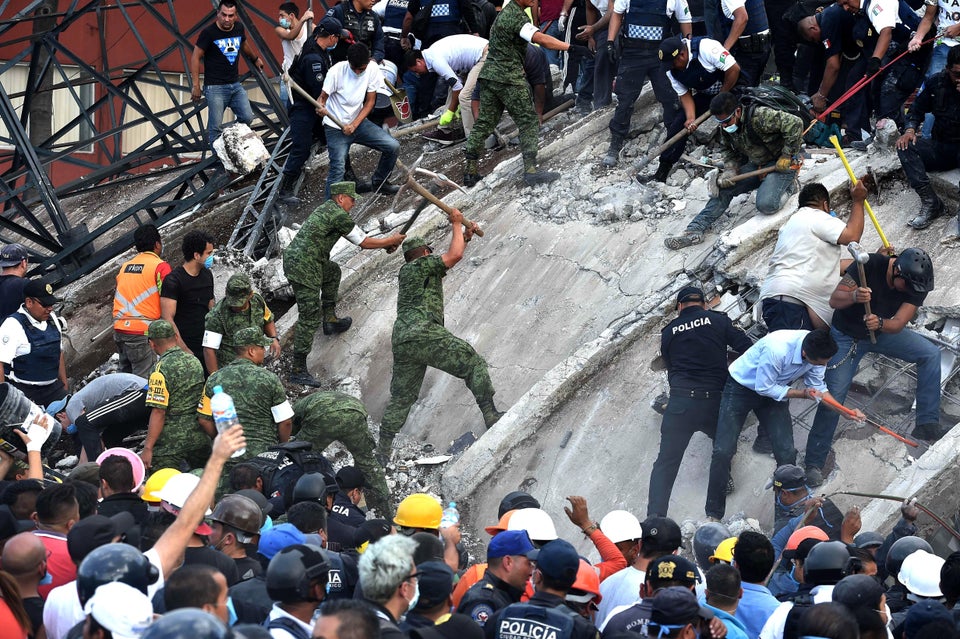 Earthquake Rattles Mexico City
Popular in the Community