"There is no agreement of any sort between the incoming Mexican government and the U.S. government," future Interior Minister Olga Sanchez told Reuters on Saturday, contradicting Trump and an earlier Washington Post report that said a deal ― albeit an informal one ― had been struck between the two governments.
The Post had quoted Sanchez as saying the administration of Mexico's President-elect Andrés Manuel López Obrador, who will take office on Dec. 1, had "for now" agreed to the so-called "Remain in Mexico" plan.
Sanchez was quoted by the paper as saying that Mexico would allow asylum seekers to stay in the country as a "short-term solution."
Following the publication of the Post's report, however, Sanchez back-pedaled on those remarks. She told Reuters that Obrador's administration was "in talks" with the U.S., but stressed officials who weren't yet in office couldn't formally make any agreements.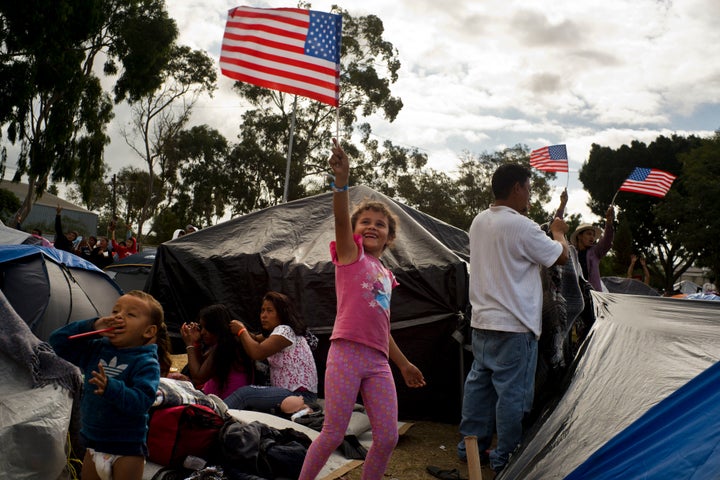 Reuters reported that Sanchez "did not explicitly rule out" that Mexico could allow Central American caravan migrants ― thousands of whom have arrived in Tijuana, just south of California ― to wait in the country while their claims are processed in the U.S.
Trump said in a pair of Saturday evening tweets that migrants at the U.S.-Mexico border "will not be allowed into the United States until their claims are individually approved in court."
"No 'Releasing' into the U.S. … All will stay in Mexico," the president wrote.
His tweets were interpreted as possible confirmation of the posible deal between the U.S. and Obrador's administration.
Gastélum said on Friday that he'd asked the United Nations for aid to help with the influx of asylum seekers.
Popular in the Community