In 1992, the city earned the dubious honor of taking the top spot on the list of most polluted cities in the world. Today, a quarter of a century later, the city has cleaned up its act ― at least somewhat.
Last year, there were 24 days with clean air in the capital, according to Mexico City's System of Atmospheric Monitoring. In other words, the larger capital area had more than 240 days during which the pollution index was more than 50 points over recommended levels, which may not sound like a great record. Still, that's an improvement over the year before when there were only 17 days with clean air in the capital.
While the city still places in the top 10 in terms of pollution, its air quality has improved markedly as a result of aggressive legislation and heightened awareness of a problem that kills more than 6 million people around the world every year.
Don't expect residents to applaud, however.
Most chilangos, as residents of Mexico City are known, don't believe the government is telling the truth on pollution.
"Those statistics are no good to me," said Omar Farías, who runs a convenience store south of the capital city. "I know that the air is bad because my head hurts and my eyes water."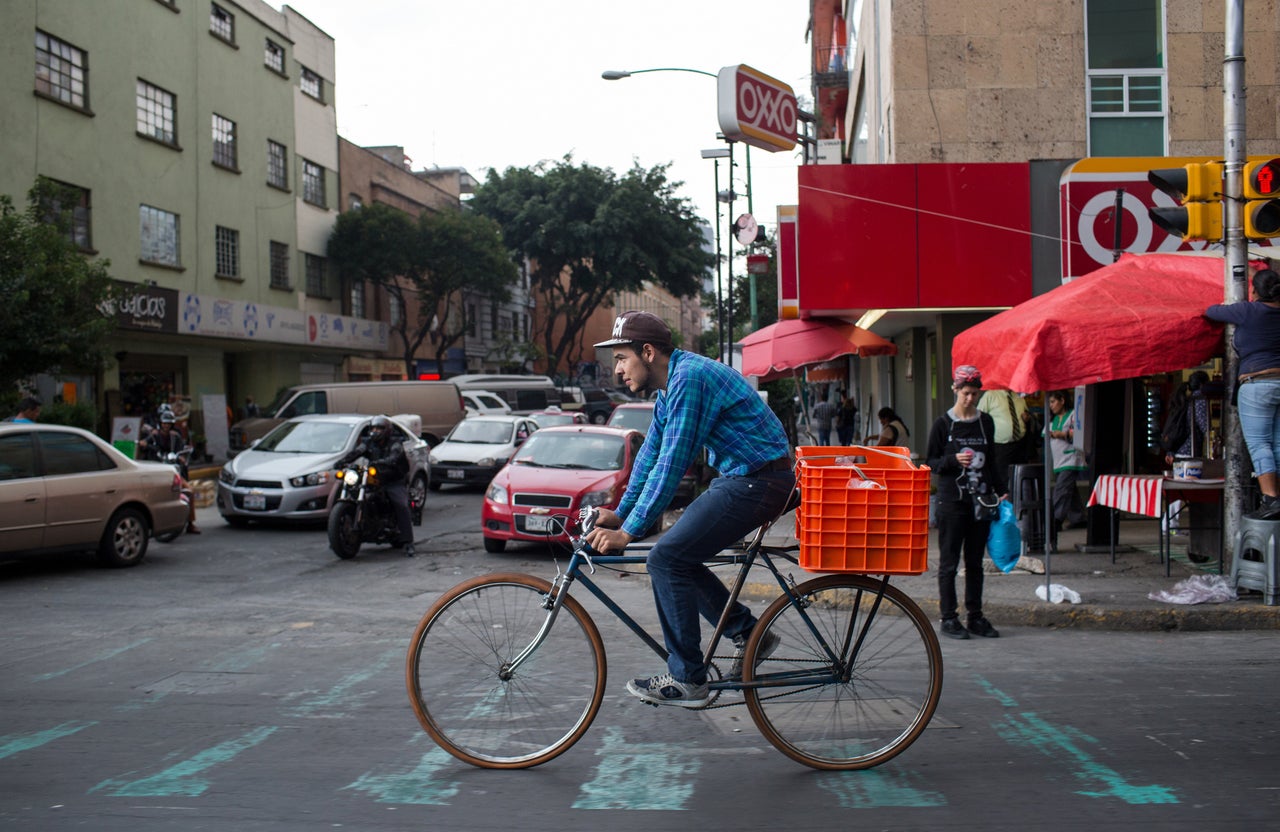 Mexico City officials have made significant investments over the last few years to improve the air quality in the city.
The capital put $450 million toward new sustainable buses and new bus routes along the city in a program called Metrobus. And like other cities around the world, Mexico City has invested in a public bicycle access program. Since they debuted on the street seven years ago, the red-and-white bikes, known as EcoBici, have become a common feature on Mexico City streets.
Mayor Miguel Ángel Mancera signed the Chicago Climate Charter last year, joining more than 50 mayors from around the world in a pledge to reduce greenhouse gas emissions.
"We have been able to contain the air pollution and even managed to lower levels," he told journalists at a news conference this month.
The investments have taken place against a growing awareness of the problem among voters. These days, Mexicans check air quality reports in the way others might check the weather forecast. Local authorities run a Twitter account that reports on the conditions and offers practical tips. And when residents of the Mexican capital go to the polls next year to elect a new mayor, air pollution will be one of the key campaign issues.
A study by the International Development Research Center shows that more than 60 percent of Mexico City residents doubt the government's information, with some believing the government has a political interest in promoting its anti-pollution programs and others simply believing the agencies are lying.
Tanya Müller, the secretary of environment for Mexico City, maintained anti-pollution efforts by this and past administrations have helped slash carbon monoxide and other exhaust by two-thirds.
"Air quality in Mexico City has improved," she said at a recent news conference. "I insist: Anyone saying the air pollution is worse now is ignorant on the subject."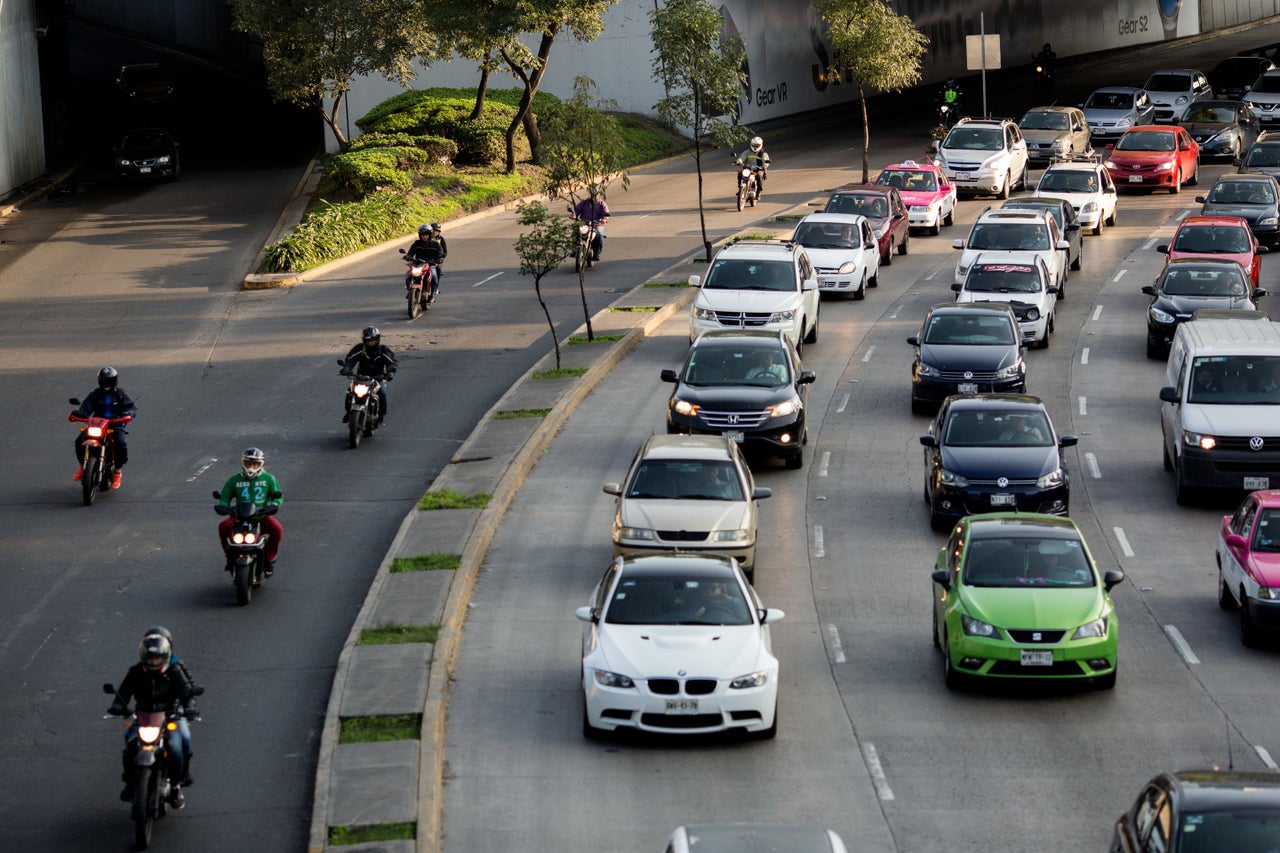 Efforts to combat air pollution began almost three decades ago when the Institutional Revolutionary Party, which has governed the country for most of the past century and is currently in power, mandated that residents of the capital should keep their cars at home one weekday every week in a program known as Hoy No Circula. Car owners also have to take their vehicles in for emissions testing every six months as part of the program.
The program was enhanced by subsequent administrations, and today there are strict rules for which days odd- and even-numbered license plates can be on the road.
But at least one study, published last year in Scientific Reports, suggested results from the program were disappointing, perhaps because those who could afford it simply bought two cars and alternate between them.
"The government wants us to leave our car one day a week but they don't offer any alternative in terms of decent public transportation," said Luis Atienzo, a chemist and father of three who lives in the suburb of Satélite.
Like many other families here, especially in the middle class, when the government introduced the Hoy No Circula program in 1989, Atienzo's father bought an additional car to help the family skirt the rules. Later on, Atienzo formed his own family and took advantage of low rates, banking credits and family savings to buy a family SUV as well as a car for him and one for his wife.
"I am one of the thousands of motorists who drive solo to work every single day," Atienzo said. "It's ridiculous and maybe offensive. But I have no choice. The distance between home and work is merely 8 miles but, because of the very bad public transport system, it would take more than three hours to get to the office and punch my card."
Atienzo doesn't think the extra car amounts to cheating. "It's not forbidden," he said. "Besides, the government hasn't created good commuting for people like us."
Mexico City actually has the highest level of investment in urban transport infrastructure in the country but, paradoxically, the worst mobility, according to the consulting firm SinTráfico. More than 7 million people commute daily to Mexico City to work, making the capital the worst place to drive a car.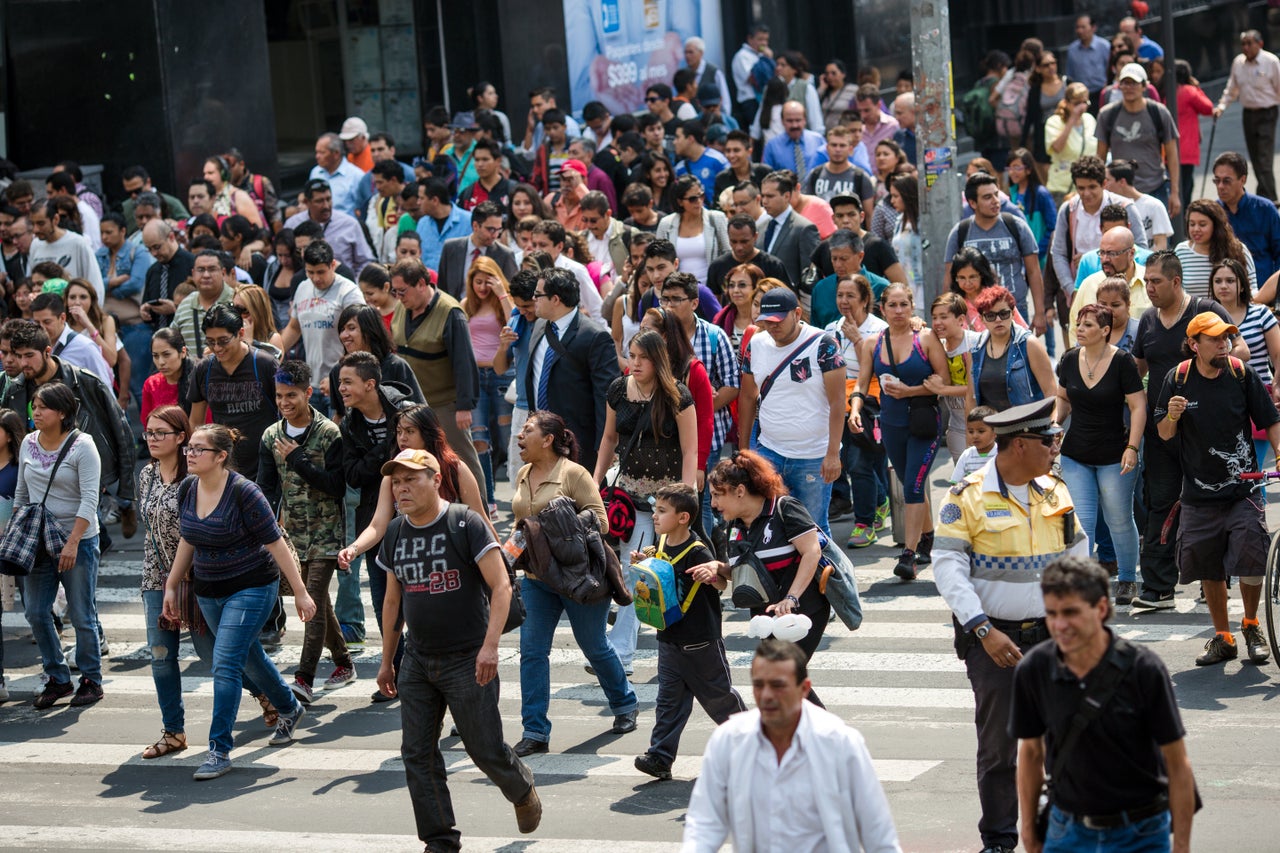 While Hoy No Circula and emissions tests lowered the most harmful gas emissions such as ozone, the burning of fossil fuels still produce carbon dioxide, nitrous oxide, methane and hydrofluorocarbons, which also affect the city.
The Mexican capital, which is home to 20 million people, is also cursed by its topography when it comes to air pollution. Particles from nearby factories, dust from the deforested terrain around the metropolis and exhaust from the cars, buses and trucks are trapped within the valley. And because of the altitude, there is less oxygen, says Maricela Yip, who has been studying Mexico City's air quality for almost two decades with support from the University of Salzburg.
Research shows that prolonged exposure to pollutants can cause significant health problems ― including severe respiratory illnesses, lung cancer and impaired cognition.
Children are especially at risk. As many as 600,000 children under the age of 5 die every year from diseases caused by or exacerbated by air pollution, especially in poor nations, according to UNICEF. Children, who generally breathe faster than adults, take in more air relative to their body weight and so are particularly vulnerable. "Around 300 million children live in areas where the air is toxic ― exceeding international limits by at least six times," said the UNICEF report published in 2016.
The Environmental Commission of the Megalopolis, which oversees air quality and other issues in an area that includes Mexico City and dozens of counties in the neighboring states, can call an emergency during days when there are extremely high concentrations of gas emissions and suspended particles in the air, suspending mining and the operation of heavy machinery in construction zones, among other things.
If there is a high concentration of ozone in the air, private vehicles, public transportation and cargo vehicles can also be ordered off the road, according to their license plate number and the year in which they were manufactured.
Last year, officials from the commission called four emergencies, which may feed the suspicion that Mexico is not in the clear.
"I don't buy them saying that the city is not the most polluted in the world," said Juan Carlos Liebre, a taxi driver who has navigated Mexico City streets for more than 25 years. "Just look at those plumes of smoke and people's watery eyes. I feel it is worse than ever."
Juan Tolentino contributed reporting.
Popular in the Community