Mention Xochimilco to travelers who know Mexico City and the first -- or perhaps the only -- thing to pop into their minds is a dreamily decorated trajinera, one of the colorful boats that ply the neighborhood's garden-lined canals. But there's lots more to do in Xochimilco, from unique forms of transportation to souvenir shopping, from historic sites to an art museum that's one of the city's best. So on my most recent visit to Mexico's capital with my spouse Angel (during which I scoured the city for ideas to include on my travel blog, LatinFlyer.com), we decided to make a full day of our excursion to Xochimilco and see more of what this historic part of the city has to offer.
To summarize some of the excitement that awaits, I've come up with a list of 7 things to do on a Mexico City day trip to Xochimilco.
1. Take cool transportation. If you're not joining a guided tour, getting to Xochimilco from other parts of Mexico City is part of the fun. Take the Metro to the Tasqueña stop. There, you'll change to the tren ligero, a modern light rail line that leads directly to Xochimilco. Once arrived in the neighborhood where the canals run, you can arrive at the nearest embarcadero (dock) by taking a bici-taxi (a home-made variety of eco-friendly transport, consisting of a bicycle attached to a small cab that holds between two and four people -- it's bumpy and not particularly comfortable, but it's fun and efficient). Xochimilco's most famed form of transportation, of course, is the trajinera, the colorful, hand-decorated boats that ply the canals that date to pre-Hispanic times. While boats may vary slightly in size, colorful decoration and name (many are named after women or girls related to the boat owner), the layout is fairly consistent: two rows of inward facing, wooden seating, with a long wood table running down the center of the boat.
2. Eat delicious Mexican food. You can buy delicious tortas (sandwiches), tacos and other Mexican delights on the street and in restaurants in Xochimilco, and bring it on board the trajinera; the boats' seating and central table make it easy to eat on board. Alternatively, buy some freshly prepared food from one of the vendors that cruise the canals, selling to passengers.
3. Glide along pre-Hispanic canals. The canals and artificially created islands (called chinampas) of Xochimilco date to pre-Hispanic times and were once part of a large lake and canal system, have since the 20th century provided a pleasant diversion for locals and tourists alike. These remaining canals and their ecosystem were declared a World Heritage Site in 1987. Weekends are the busiest days.
4. Enjoy live Mexican music. While cruising the waters of Xochimilco, you can also enjoy a live performance, thanks to the mariachi bands and other musicians who sail right up to boats, offering their services for a small fee.
5. Admire one of Mexico City's most historic churches. Xochimilco is more than just canals, so you can easily spend a long afternoon exploring. The 16th-century San Bernardino de Siena church, which includes a former monastery complex, was built above a former pre-Hispanic temple by the Spanish. The last Indian governor of Xochimilco, Apoxquiyohuatzin, is buried here, and the architectural elements of this church -- which include a main altar made of gilt, a skull from a pre-Hispanic skull rack, stone flower petal architectural details, which represent the indigenous people who did most of the work building the church.
6. Visit one of the city's best art museums. The area of Xochimilco called La Noria, a quick cab ride from the canals, is home to the Museo Dolores Olmedo, one of the city's best art museums. Some 600 pre-Hispanic pieces, as well as the largest private collection of work by famed Mexican artist Diego Rivera, are among the draws. There are also several impressive, lesser-known works by Frida Kahlo and Angelina Beloff; the gift shop here is also worth a visit.
7. Peek into the life of a famous socialite. The Museo Dolores Olmedo is more than just an art museum. It was also her residence. A former hacienda that dates to the 17th century, the site is beautifully maintained (she left the home and museum when she died in 2002), with graceful yards populated by peacocks and a number of Xoloitzcuintle, a rare Mexican hairless dog that Olmedo kept as pets. The section of the museum that houses her own personal photographs and furnishings offer a fascinating glimpse into her personal life; a prominent businesswoman, philanthropist and musician, she was a patron of the arts who loved the work of her friend Diego Rivera (she also reportedly didn't like Frida Kahlo very much, but luckily she still kept some of her works in her private collection).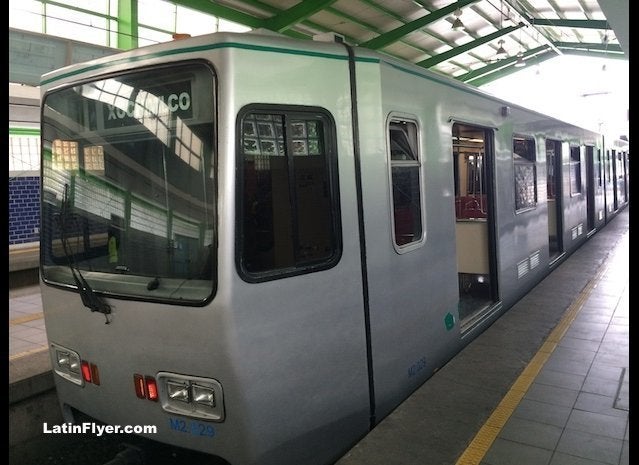 Scenes from Xochimilco, Mexico City