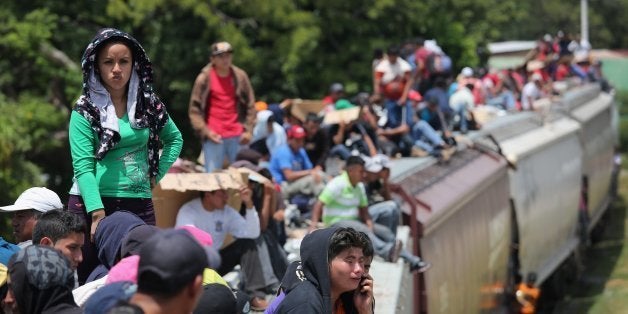 WASHINGTON -- The crisis of Central Americans fleeing to Mexico and the U.S. hasn't ended, despite smaller numbers of migrants making it across the U.S. border. It's just that more people are being apprehended in Mexico than in the U.S., according to a report released Thursday by the Washington Office on Latin America.
The nonprofit found that from October 2014 to April 2015, Mexico detained 92,889 Central Americans, according to figures from the country's National Institute for Migration. During the same period, U.S. Customs and Border Protection detained 70,448 non-Mexicans -- mostly from the Central American countries of Honduras, El Salvador and Guatemala -- at the U.S.-Mexico border.
The trends are a flip from the same time a year before, when the U.S. detained 162,751 non-Mexicans and Mexico detained 49,893 people from Central America, according to the Washington Office on Latin America report.
"It shows that the crisis in Central America isn't over," Maureen Meyer, the organization's senior associate for Mexico and migrant rights, said in an interview Friday. "The fact that we don't see as many migrants coming to the U.S. border isn't because there are overall less migrants coming as much as a significant portion -- in fact more -- are being stopped in Mexico than are being stopped or apprehended in the United States."
"It shows that people continue to flee violence in Central America; they continue to be affected by poverty and other structural issues," she added.
Both the U.S. and Mexico stepped up efforts to stem the tide of unauthorized immigration from Central America after numbers swelled last fiscal year, particularly of unaccompanied minors and mothers traveling with their children. Many of the women and children detained have said they left their native countries because they faced violence and abuse there.
In the U.S., those detained are screened to see if some may have valid claims to asylum -- an imperfect process, but one that has protected some from deportation. Experts said that although Mexico is also supposed to make similar evaluations, authorities there have been quicker to deport unauthorized immigrants from Central America.
Marc Rosenblum, the deputy director of the Migration Policy Institute's U.S. Immigration Policy Program, said Mexico deports a much higher share of the unaccompanied minors from Central America it apprehends than the U.S. does. Rosenblum authored an extensive report in April on the unaccompanied minors crisis.
"Mexico last year deported about 12 times more unaccompanied children than the U.S. did, and that's at least partly because there's much less careful humanitarian screening and adjudications that go on there," he said in an interview. "So the kids really aren't given a chance to apply for asylum and to be protected if they're vulnerable in their home countries."
Meyer said some deportations take place in a matter of days, and that a lack of funding to address the issue means that while immigrants are detained, it's often in poor conditions.
The Inter-American Commission on Human Rights, a part of the Organization of American States, released a statement Wednesday expressing concern that Mexican officials were intimidating migrants and advocates and deporting people despite asylum claims.
"In light of these developments, the Inter-American Commission reiterates that the State of Mexico must immediately and urgently adopt all necessary measures to guarantee the rights to life, physical integrity, and safety of migrants in transit through Mexico, as well as the rights of migrants' human rights defenders," the organization wrote in its statement.
Along with increased border security, the U.S. and Mexico have put resources toward improving conditions in Central America, a process that will likely take years. President Barack Obama asked for $1 billion in his 2016 fiscal year budget request to address the crisis in Central America.
But it's not likely he'll get it from Congress. The House Appropriations Committee recommended Thursday that Congress provide just $296.5 million to address border security, gang violence, and trafficking of drugs and people. The House bill's aid to Central America comes with the condition that assistance must be suspended if the countries do not take steps to reduce the numbers of unauthorized immigrants going to the U.S.
Before You Go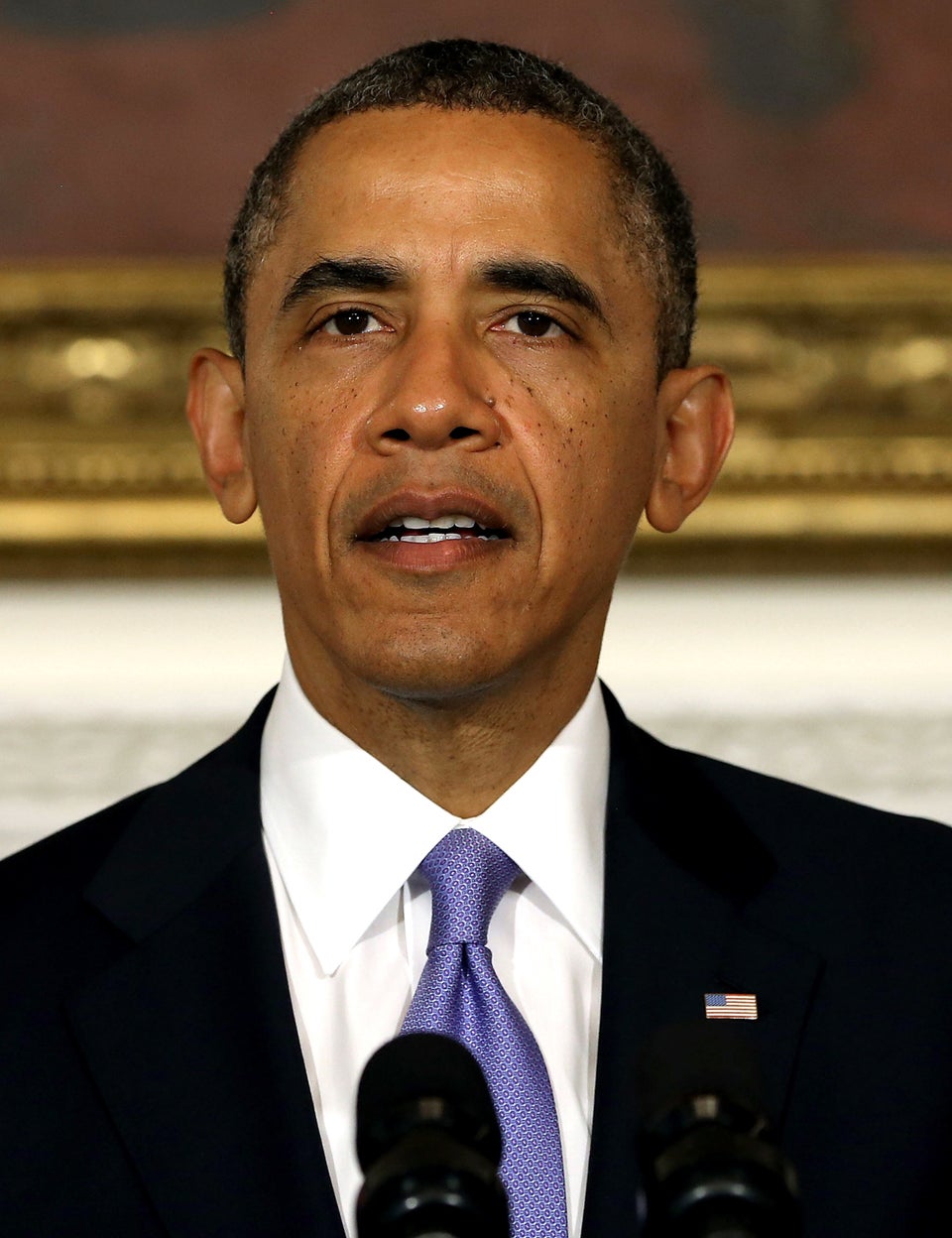 11 Ways Immigration Reform Helps The Economy
Popular in the Community