Yadira Alemán had gathered with her parents in front of the television in their home in Las Vegas on Tuesday when U.S. Attorney General Jeff Sessions made an announcement about the Deferred Action for Childhood Arrivals program, known as DACA.
Surrounded by her family, the 22-year-old business administration major learned the Trump administration was rescinding the Obama-era policy that provides two-year work visas and reprieve from deportation to so-called Dreamers ― nearly 800,000 young undocumented immigrants like herself who had come to the U.S. as children. 
"I have mixed feelings," Alemán told HuffPost Mexico by phone after the announcement. "But I feel more anger, because despite what we've done, they don't understand us. I think about DACA, about the benefits it gave me to be able to continue my studies, to be employed by a home loan business, thanks to which I could buy a home for my parents who left Mexico City. And now what? We are in this limbo over what will happen to us."
Isaac Montiel, a 27-year-old student born in Puebla, Mexico, followed Sessions' announcement via social media while protesting outside the White House.
Montiel co-chairs the CUNY Dreamers group and is one of 28 Dreamers on a four-day hunger strike. "I am angry, frustrated, but I also want to continue fighting for a permanent solution from Congress," he said.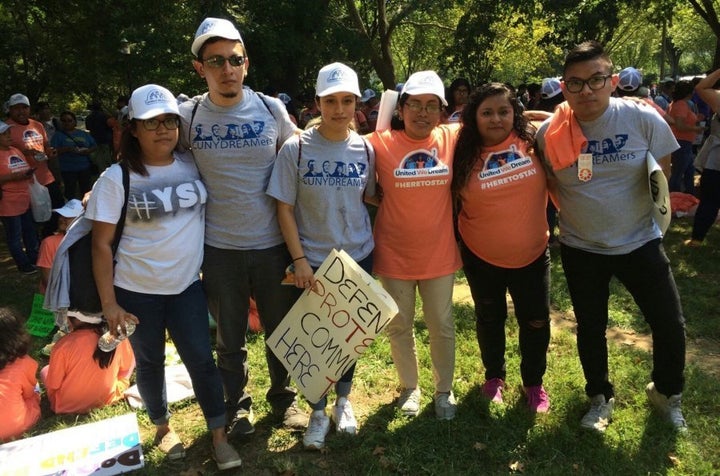 Individuals who currently have DACA protections will begin to lose their work permits in six months, putting hundreds of thousands of young U.S. residents at risk of being sent away from the country they've lived in since they were children ― unless members of the U.S. House and Senate can agree on legislation to protect them. 
Mexico City-born José Eduardo Morales, who now lives in Utah, wasn't surprised by the decision. "I already knew what was going to happen, but it was difficult to process," Morales said. "I felt a little disoriented, defenseless, uncertain. My permit is still valid for a year, and right now I am completing a graduate degree in education."
Morales said that while he can't travel to Washington D.C. to take part in protests, he's using the tools at his disposal to support them. He says the U.S.-Mexico Foundation has advised Dreamers to stay on top of the news, and that they're also staying connected through WhatsApp. 
"This is causing us emotional and physical stress," he said, "but I have two more years left to complete my studies and if I can complete them, I will use my graduate degree here to help my community in many ways."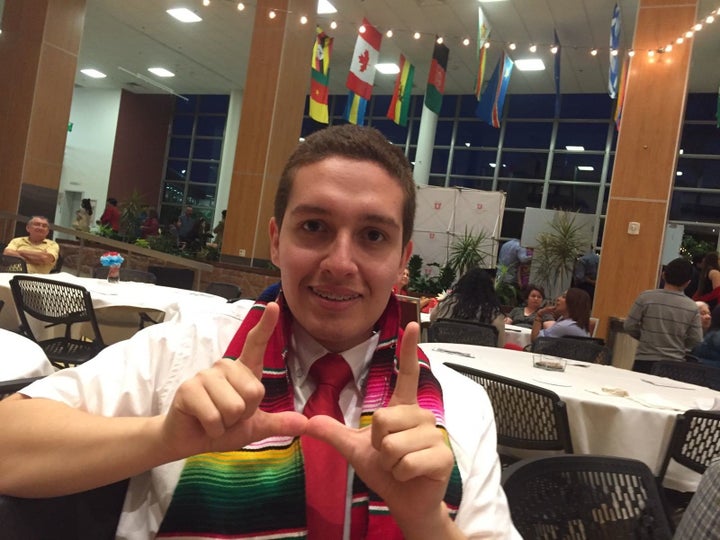 Rebecca Vargas, who co-chairs the U.S.-Mexico Foundation, said dialogue and educating members of Congress will be crucial in the weeks and months ahead. "The only benefit of this announcement is that if we achieve something in Congress, it should be permanent, not temporary, as DACA was," she explained. 
Amid the insecurity about what lies ahead, Dreamers have expressed a wide range of fears, including whether they'd be at risk of deportation and whether the U.S. government will make use of the data they provided when they applied for the program, including their place of residence, work or school.  
Eunice Rendón, director of Agenda Migrante, said that an additional worry is the Mexican government's lack of sufficient preparation for the possible return of these young people.
"Mexico is not completely ready to receive [so many] of these young people. There are efforts and political willingness, but I do not see a comprehensive return policy," she explained. "That's why we have to be clear on the fact that U.S. legislators ― who ultimately will be the ones to resolve these young people's current situation ― can also be pressured via the media and social justice groups."
Rendón also noted Dreamers' contributions to the U.S. economy ― according to the Center for American Progress, deporting Dreamers will result in a $460 billion loss to the U.S. GDP over the next 10 years.
That's why Montiel did not await Session's announcement in New York, where he lives, but in Washington, D.C., where he traveled to lend his voice to the chorus of protesters. "We are not giving up! Hopefully the Mexican government will announce their support for us. Thinking about returning [to Mexico] would be one of my last alternatives," he said. 
Alemán echoed his sentiment. "For my family, it would be very difficult to return to our country," she acknowledged, "but most of all for me, who grew up in this country. Going back to Mexico would be like returning to nothing."
Calling all HuffPost superfans!
Sign up for membership to become a founding member and help shape HuffPost's next chapter