MEXICO CITY, Sept 14 (Reuters) - The bodies of nine tortured and murdered men were found dangling from a bridge in northern Mexico on Friday, local security sources said, just days after one of the country's most wanted drug lords was captured in the same state.
The corpses were found in the northern Mexican border city of Nuevo Laredo, home to one of the lucrative drug-smuggling routes coveted by the cartels and just across the U.S.-Mexico border from Laredo, Texas.
The head of Mexico's Gulf Cartel, Jorge Costilla, alias "El Coss," was apprehended in the Tamaulipas port city of Tampico in the same state on Wednesday.
Based in Tamaulipas, the Gulf Cartel has been weakened over the past couple of years by a violent turf war with the Zetas, a gang formed by army deserters which acted as enforcers for the cartel before breaking with their employers in 2010.
Mass killings have become increasingly common as Mexico's drug war violence has deepened, the corpses often set on chilling display.
Arrests of major drug traffickers have often had bloody repercussions in a six-year war against organized crime.
Since outgoing President Felipe Calderon launched a military-led offensive against the cartels, more than 55,000 people have been killed. (Writing by David Alire Garcia; Editing by Simon Gardner and Doina Chiacu)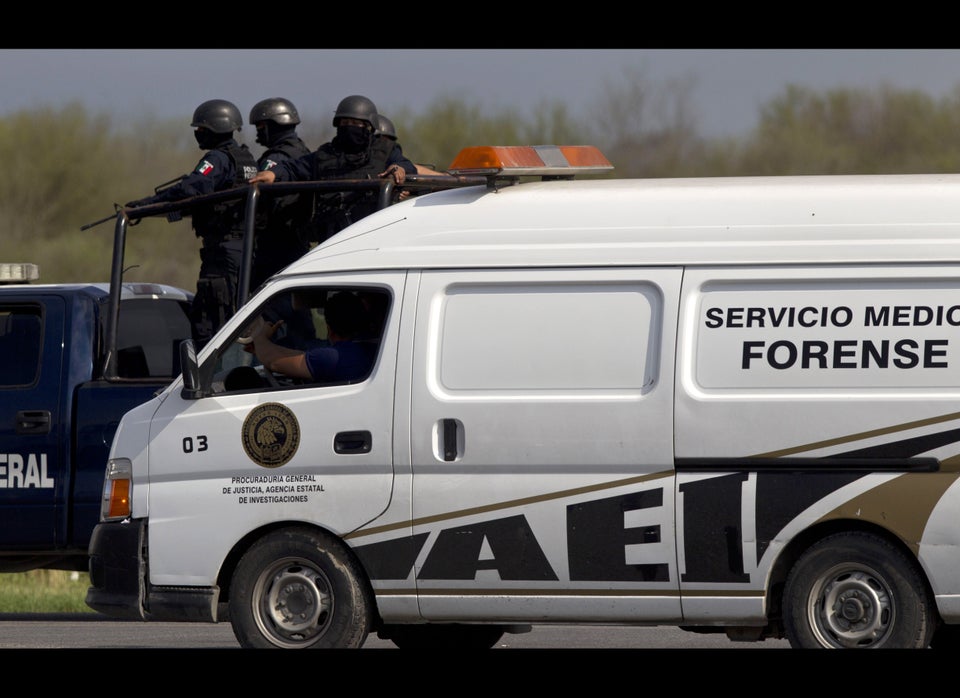 Worst Atrocities in Mexico's Drug War
Popular in the Community