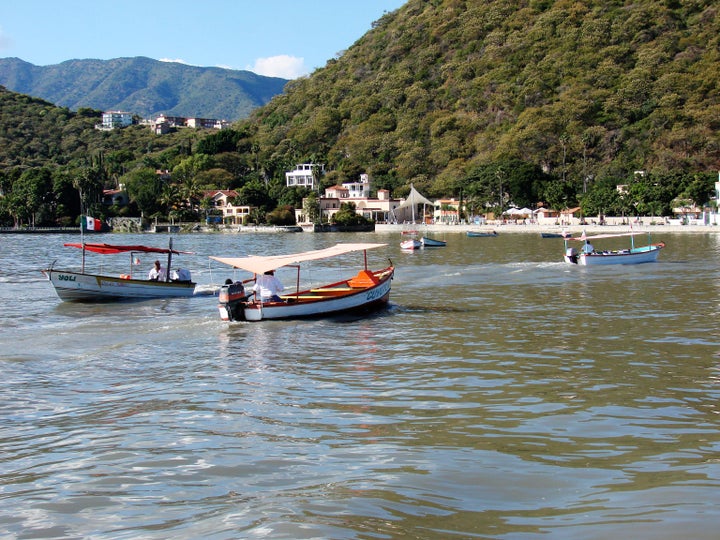 This post is part of the HuffPost Shadow Conventions 2012, a series spotlighting three issues that are not being discussed at the national GOP and Democratic conventions: The Drug War, Poverty in America, and Money in Politics.
"Some of them were just deciding that they'd thought about this for a long time and there was finally catalyst," says Haskett. "Some of them were afraid to see their own shadow."
American retirees and tourists had historically flooded into the lakeside communities of Chapala and Ajijic, which boast affordable housing and excellent medical services, as well as perpetual spring temperatures, but locals say that flow has begun to slow. Though these idyllic communities -- all colorful main streets and aging monasteries -- sit well away from the drug corridor, Jalisco's expats are beginning to feel the effects of U.S. drug and gun policies.
That money is part of what bothers Chapala locals, because it means that narco-trafficking is a growth business.
Sid Grosvenor, a real estate agent who runs the Chapala Club community website, compares the current explosion of crime in Mexico to the growth of gangs during Prohibition. Rather than seeing the cartel problem as endemic, Grosvenor laments Mexico's geographic misfortune in sharing a border with "the largest drug consuming country in the world."
"Many [expats] think that the U.S. should legalize marijuana, which accounts for a large percentage of the profits of the cartels, tax it with revenues going to aid law enforcement along the border," says Grosvenor, who has programmed his cell phone so he can call police patrol cars whenever he sees something suspicious.
Ken Smith, a local originally from California, says that some Americans and Canadians are packing up and heading north because they feel unsafe. He claims to have also "heard many accounts of gringos who have cancelled plans to move here." For his part, Smith says he feels safe even though he's met young men who have later been abducted and witnessed a shootout near his home.
"What has not yet returned to normal [since the discovery of the corpse-filled vans] is business," says Smith. "There is much talk about foreigners drastically reducing the asking price of their homes, which are then purchased by middle and upper class Mexicans from Guadalajara and Mexico City."
Smith says he doesn't expect the situation to improve.
"U.S. drug policy is a direct cause of the violence in Mexico," says Smith. "It is irritating that most Americans think that corruption and bribery are only on the south side of the border."
According to Richard Kiy, President and CEO of the International Community Foundation, which works with Mexican charities and monitors cross-border relations, both Smith's jaundiced attitude toward U.S. policies and his cavalier attitude toward the risk posed by drug-related violence are representative of expat communities around Mexico. A 2011 poll showed that while narco-violence did not affect the frequency or duration of 94.5 percent of expats' stays in Mexico, 64.2 percent of expats credited the clashes with decreasing the number of visits from family members and friends, thanks to a February travel warning. Kiy blames the fears of infrequent visitors on sensationalism and the American tendency to "consume our news in sound bites and headlines," but admits that the rise of cartels has changed the way Americans view Mexico and Mexicans view America.
"Drug-related violence has fundamentally changed the perception that many Americans have of Mexico," says Kiy. "Many Americans that once frequented Mexico are now too frightened to cross the border. On the other hand, many Mexicans feel that America is not doing enough to curb the country's demand for illicit drugs. Furthermore, many Mexicans remain frustrated by the free-flow of arms coming across from United States into Mexico, which has a strict ban on the importation of fire arms."
The guns Chapala's expats fear may be held by Mexicans, but they are purchased in the U.S. with American money.
Bodies are easier to bury than fear.
Related
Before You Go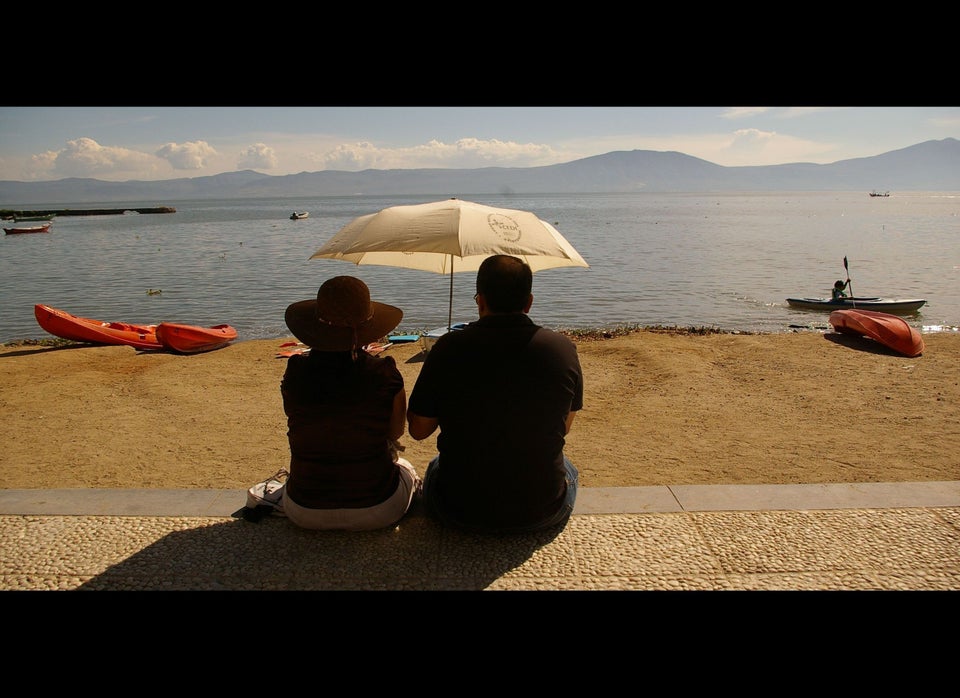 Chapala And Ajijic